Macau has grown to become one of the most popular tourist destinations in the region. But there is more to Macau than just casinos–the dynamic destination is a cultural melting pot that needs to be explored and discovered. This city is home to a unique cuisine, top-notch restaurants, an emerging art scene, and exciting events. In fact, our SAR has all the ingredients for a perfect family holiday. Here's a family-friendly guide for an unforgettable stay in Macau that shows the best and most fun parts of this amazing region!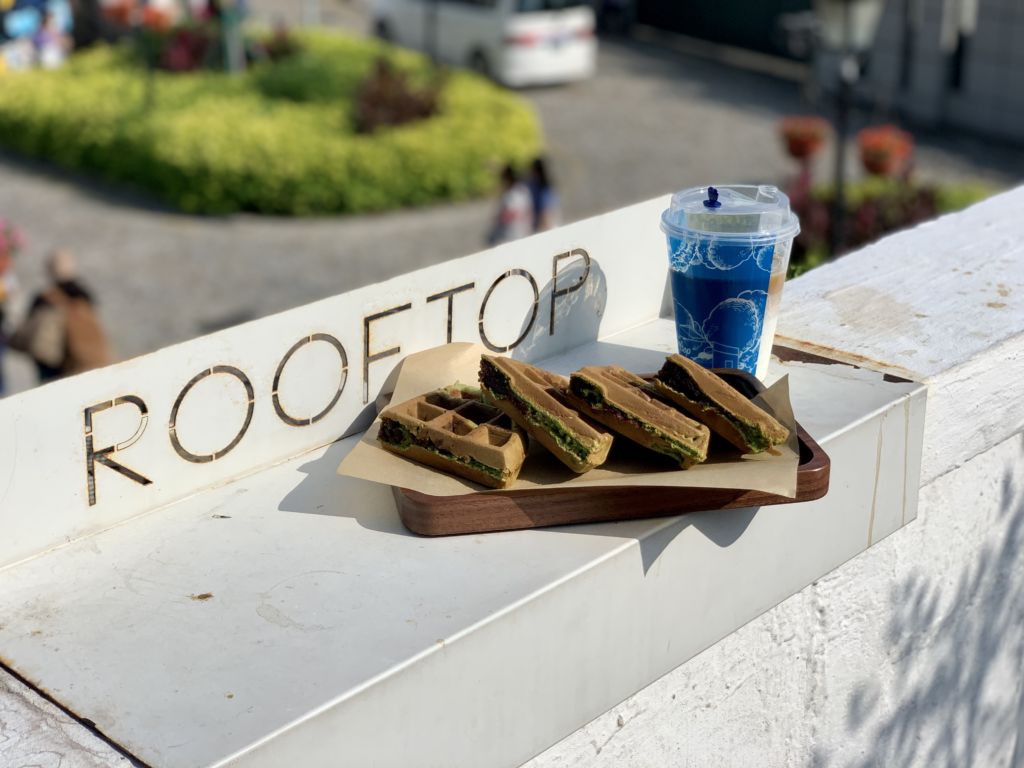 EAT
Eating out with kids is easy and never boring while navigating your way around the city. You'll find plenty of shops that offer treats for kids and caffeine boost for parents making it a win-win situation for the whole family. While strolling through the charming Taipa Village, make sure to stop by Rooftop Macau. Apart from the stunning views offered at this location, they have wholesome waffles with interesting flavors, including matcha red bean and avocado crab stick. It's a fantastic spot to grab a quick bite with the whole family. If you find yourself in Senado Square sightseeing, you can also savor some egg tarts, durian ice cream, and almond cookies to fill your tummy. Shops pass out free samples and line the road to the Ruins of St. Paul's, an iconic landmark in Macau. Don't forget to stop for a photograph with the whole family!
You'll certainly find a great selection of lovely restaurants to choose from as you explore Macau. Restaurants such as Café Panorama at Grand Coloane Resort, Portofino at The Venetian Macao, and La Famiglia at Taipa Village are among the crowd favorites. These places present a warm and relaxed ambiance combined with a menu that caters to the palate of everyone in the family.
Rooftop Macau 49 Rua Correia Da Silva, Taipa Village, +853 6563 3133, www.instagram.com/rooftopmacau
Also read: Best Kid-Friendly Restaurants in Macau
Also read: Best Waffle Spots in Macau
Also read: Great Places for Pancakes in Macau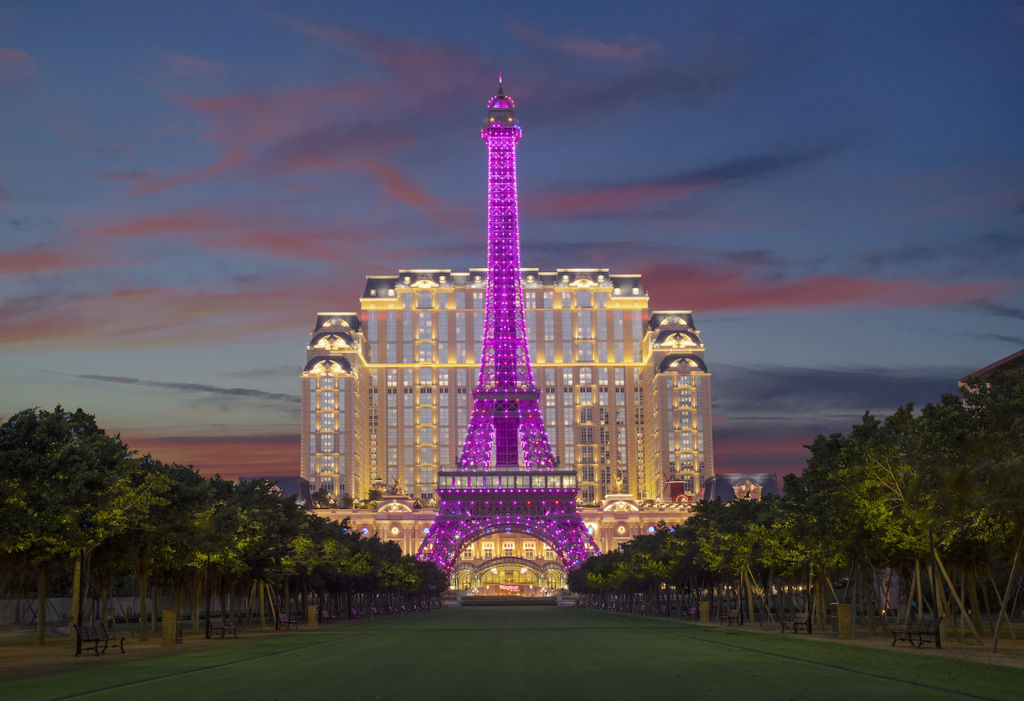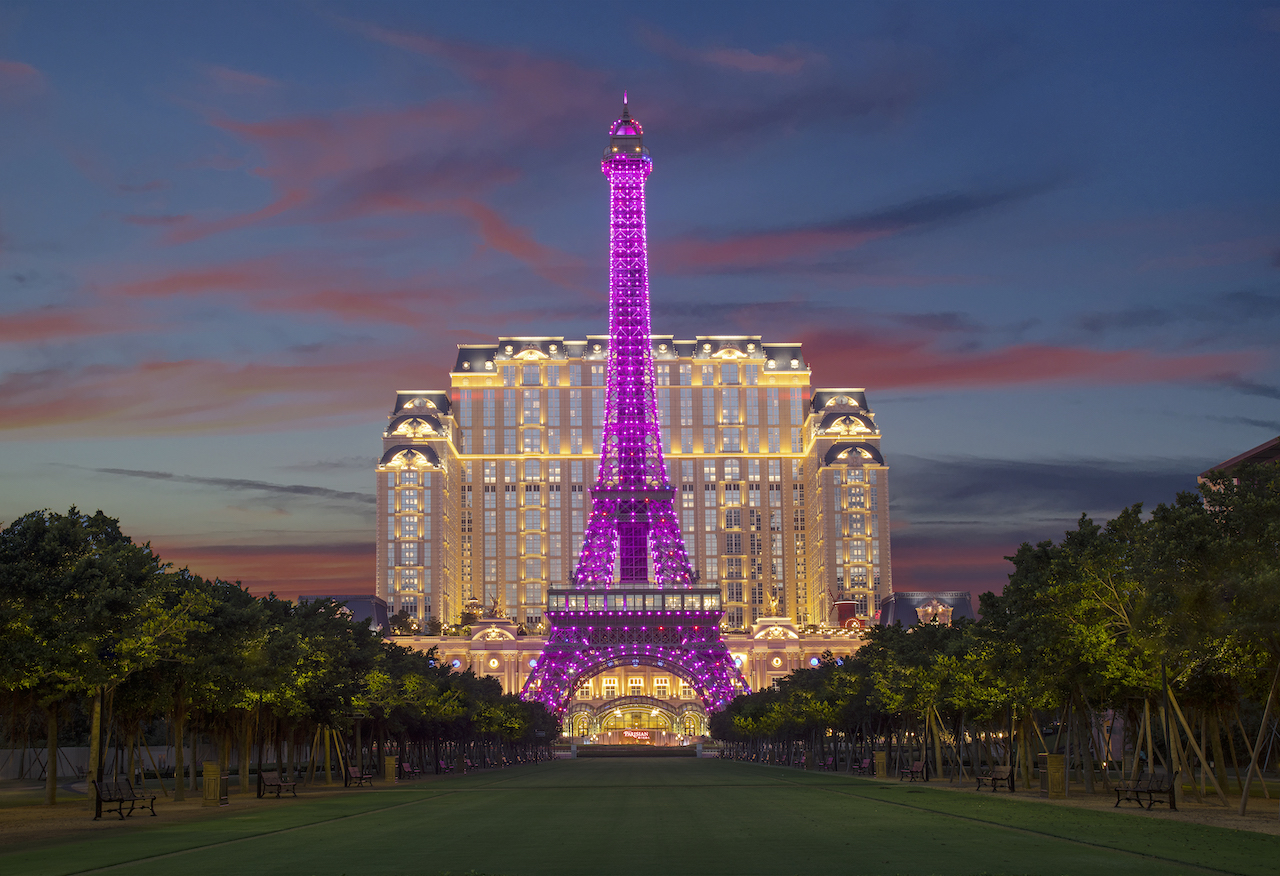 STAY
A family trip always strengthens the bond parents have with their children. We couldn't agree more and Macau is teeming with hotel properties perfectly suited for a memorable family holiday. Check out amazing family packages at the Sheraton Grand Macao or the JW Marriott Hotel Macau. You don't even have to travel far for a touch of Paris to your vacation. Choose from rooms and suites designed with the comfort of families of various sizes in mind at The Parisian Macao. This location offers adventure at every turn. Kids will love Aqua World with its fantastic water features and spacious wading pool. Older children can go wild with water guns on the gigantic pirate ship while adults can sip cocktails by the pool.
There are plenty of hotels in Macau that houses innovative attractions for kids such as the Qube, Qube Kingdom, Warner Bros. Fun Zone and Kid's City at City of Dreams dotted all around the properties of the Cotai Strip. You can even go for a gondola ride at The Venetian Macao that's guaranteed to be a remarkable family experience. There's an accommodation package to suit a variety of budget for the family at these award-winning properties in Macau.
Also read: Best Family-Friendly Hotels in Macau
Also read: Best Staycation Packages in Macau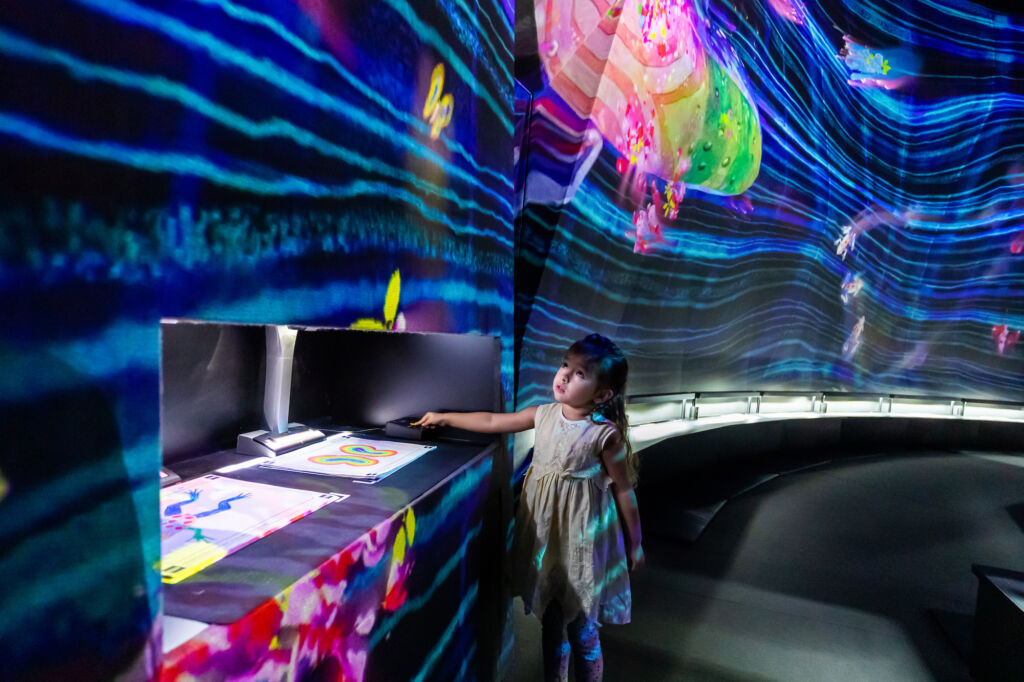 PLAY
There are so many amazing things to do with kids in Macau. From cool and fuss-free activities to amazing outdoor trips and educational events, you're guaranteed to have a fun time with the little ones thanks to the city's amazing selection of activities for children. Explore the pedalos at Nam Van waterfront along the Praia Grande promenade. Head to Seac Pai Van Park in Coloane for a nature trip with the whole family. Don't miss visiting the original giant panda residents at the Macao Giant Panda Pavilion.
Macau is also brimming with indoor playrooms to keep children of all ages entertained. From free-fall slides, bouncy castles, and indoor racing tracks to air hockey and a chocolate-sprinkle-like sandpit, there are playrooms that will make the kids happy all throughout the day. teamLab SuperNature Macao is one of the most exciting experiences for the whole family in Macau. A must-experience when on this side of SAR, this groundbreaking permanent interactive experience is unique and unleashes the creativity of young minds.
Also read: Your Macau Guide to the Best Indoor Playrooms for Kids
Also read: Top Outdoor Activities to Do With Kids in Macau
LEARN
It's definitely possible to combine learning with fun in an outing with children in Macau. Take the kids to these five museums for a productive day that's both informative and entertaining. Explore cool and interactive activities, friendly exhibits, and educational events. Offering more than just conventional artworks and displays, these museums will teach your children culture, history, and science while providing them with endless entertainment.
The Macao Museum is a monumental structure and should be on top of your list. You'll find permanent exhibitions devoted to history. The second floor focuses on folk customs and the third floor on contemporary Macau. The museum also houses a regularly rotating series of temporary exhibitions covering a variety of topics. The grounds around the museum are perfect for relaxing and provide great panoramic views of the city below. This is a fun place for kids to learn more about the history and culture of Macau. It's time well spent with the little ones especially when you all learn something new.
For children interested in space and science, Macao Science Center should be on your itinerary. The Planetarium at this location has around 127 seats equipped with interactive controls. Wearing special glasses, the audience can see 3D images projected onto the screen. Its powerful database, coupled with the amazing projection effects, can take viewers on a journey traveling freely into space. You can also opt to explore the entire hub of Macao Science Center with various educational activities for kids of all ages. The Planetarium features 3D shows and is priced at MOP $80 while 2D is priced at MOP $60, and the Exhibition Center is MOP $25.
Macao Museum 112 Praceta Do Museu De Macau, +853 2835 7911, www.macaumuseum.gov.mo
Also read: 5 Museums in Macau the Whole Family Can Enjoy
Also read: Macao Science Center: Fun For All Ages
MAKE MORE MEMORIES
During holidays, you might find that there are days when you want a well-outlined itinerary to plan your outing. However, there are also days when it's quite fun to just seize the day and enjoy the scenery and experience the authenticity of the destination. We recommend a stroll around the Coloane Village for a day that you can surely cherish. Explore the charming alleyways and fantastic restaurants in the southernmost part of this island. It's home to local shops, historic churches, and temples that deserve a visit. The atmosphere of this part of Macau is quite exceptional for visitors and locals alike.
Find your way to the Cheoc Van Beach and explore the all white sand. Nestled in a small bay, at the end of the main road in Coloane, feel the sand between your toes and enjoy the peace of mind that the sound of waves brings. Traveling tends to be such a busy time for parents so we definitely suggest an hour to relax and unwind at this serene location. A few days is not always enough to truly discover all that Macau has to offer but getting a glimpse of history, culture, and arts combined with fun, food, and entertainment—it's a holiday winner for the whole family!
Also read: Getting Around Macau with Kids
Also read: Fantastic Activities for the Whole Family in Macau
Also read: Top 10 Things to Do With Kids in Macau
Also read: Great Picnic Spots in Macau
Tags
Related Posts