From long-awaited openings to fresh dining spots and destinations, we bring you a round-up of new, fun things to do in Macau in 2018. We've got so many things to do right at our fingertips, so if you could only do one thing each month, make sure it is the one from our list. Afterall, there's no reason to be bored in our beautiful city.
February
After much anticipation, Macau's newest landmark finally opened its doors to guests from around the world. MGM Cotai is a luxurious property and home to the world's largest area of permanent indoor LED screens, which showcases an exclusive array of digital art collected from around the globe. The Spectacle is a must-see for all local and international visitors in the city.
MGM Cotai MacauAvenida da Nave Desportiva Cotai, Macau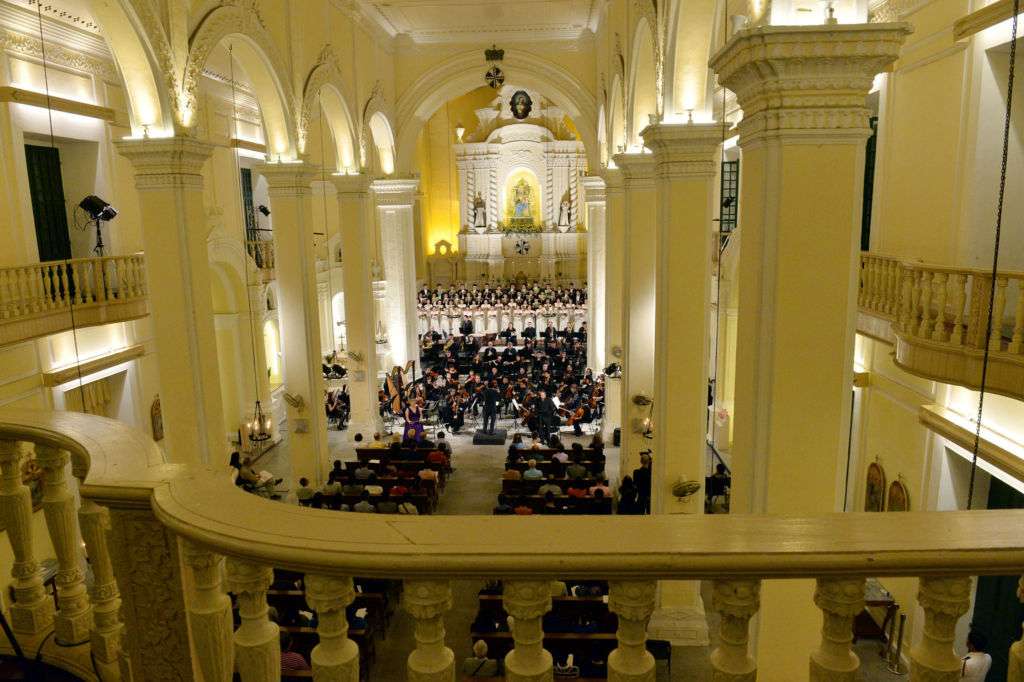 March
Easter Celebration is quite a revered tradition in Macau. The procession of the passion of Christ is one of the most important parts of Easter with hundreds of parishioners joining in the procession from the Cathedral across Senado Square, to St. Dominic's Square, Travessa Do Bispo and back to the Cathedral. A must-see and hear is the Macao Orchestra performed by talented local musicians. The city is decked with festivities and family-friendly events and activities for Easter Sunday.
April
We've got this month bookmarked! Don't miss Bruno Mars as he brings the 24K Magic World Tour to Macau. The Grammy award winner and world-renowned, musician is set to invade the stage at Cotai Arena on April 28. If you'd like to experience something special, stay at one of the Royal suites at The Venetian Macao and walk your way to the concert. Check out our review.
For more details, visit www.cotaiticketing.com, www.macaoticket.com, +852 6333 6660
May
You'll be forgiven for thinking that it's just about the thrill of the game in Macau. Bringing together theatre, dance, music, circus, multimedia and visual arts in an artistic panorama of events, Macao Arts Festival is a do-not-miss event in the month of May. Some of the performances will be hosted by Macau's magnificent UNESCO-listed World Heritage sites. That's a great way to explore the city!
For more details, visit www.icm.gov.mo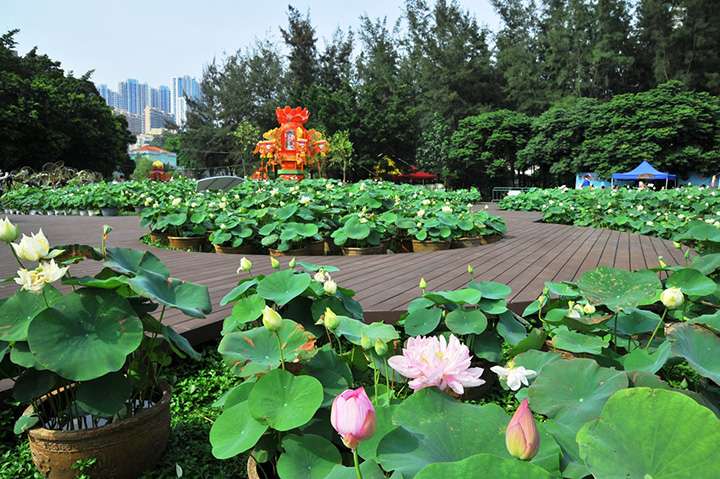 June
The garden grounds of Taipa-Houses Museum are one of the most beautiful places for a serene walk. Every year, the Macao Lotus Flower Festival always attracts visitors to admire the beautiful perennial aquatic plant found far and wide throughout China. Stroll along the historic district of Taipa Village and grab some delicious bites at Rua do Cunha.
Taipa-Houses Museum Avenida da Praia, Carmo Zone, Taipa, +853 8988 4000
July 
Summer in July can be quiet in Macau. But we'd like to think that it's a great opportunity to go on a street food trip around the city. Bubble Tea, anyone? We love this beverage so much that we've compiled a list of the best bubble tea according to the locals. And if you're craving for something sweet, there are special places that serve up the best desserts you'll ever taste in this lifetime. Trust us, there's never a boring moment in Macau!
August
The heat is still on. And so, we love some art appreciation at the many museums in Macau. Take the kids to Macao Museum or Macao Science Centre. There are more family-friendly and educational places in Macau than you think. What's best is, these are all Free Entry Museums for everyone to enjoy.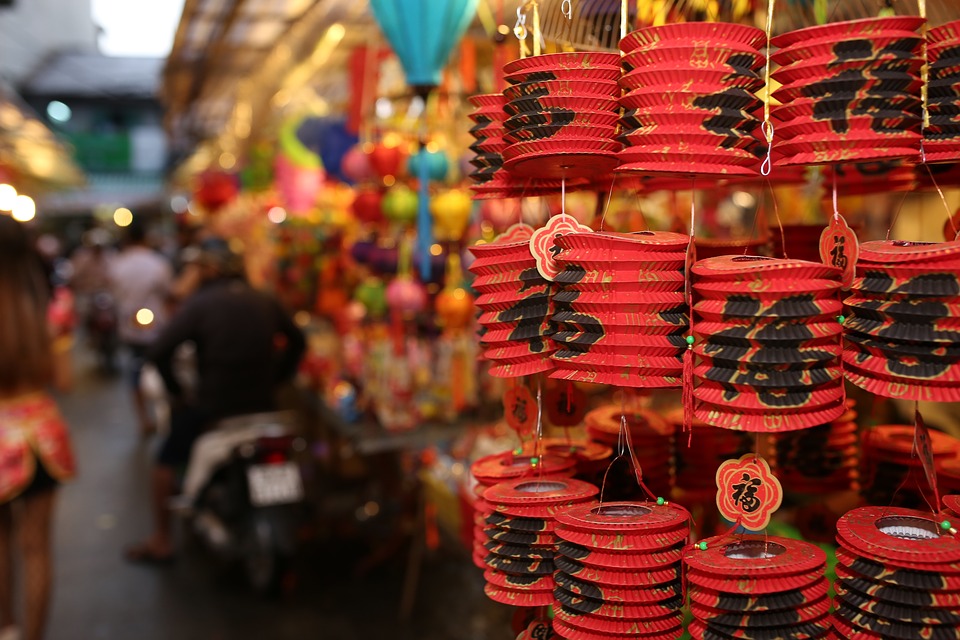 September
(See image above)
One of the most photographed events in the city, the annual Macau International Fireworks Display Contest at the Macau Tower Shorefront, that runs throughout the weekends of September, is definitely a magical time. Many visitors choose this time of year to come to Macau to enjoy a wonderful holiday illuminated by spectacular displays in the night sky that can be enjoyed from many vantage points on the Macao Peninsula and Taipa Island. September also marks the Mid-Autumn Festival when the city is dressed in beautiful bright lanterns and a festive mood.
October
One of the significant cultural events in Macau is the Lusofonia Festival held every October of each year. Discover cultural booths, delicious cuisine, music, dance and games for the whole family at the Taipa-Houses Museum. The four-day affair highlights the fascinating culture of the Macau Portuguese-speaking communities. It's free admission for tourists and residents alike and makes for an extraordinary journey of the senses exploring the beauty of the lusophone culture.
Taipa Houses Museum Avenida da Praia, Carmo Zone, Taipa, +853 8988 4000
November
It's the ultimate events season in Macau by November. The Macau Grand Prix is set to take place along with our favorite Macau Food Festival. Embark on a wonderful culinary journey at the Macau Tower grounds. Feast on delicious Asian, European, Mainland Chinese and local delicacies. Foodies of the region flock to the exciting event with lots of entertainment.
Sai Van Lake Square Praça do Lago Sai Van, Macau
December
The festive season in Macau is a magical moment. Wrap up and enjoy the cold weather while trying out delightful afternoon tea at Palms Cafe and Bar and Cha Bei. Macao Light Festival is a month-long showcase of fascinating light artistry. This event portrays the cultural diversity and glorifies Macau's historical stories, all with a dash of love. The program has projection mapping shows, light installations, interactive games and a series of new activities such as Light Art Exhibition, Outdoor Local Concert, Outdoor Movie and Light Dinner.
Share
Tags
Related Posts