This weekend is full of fun and interesting things to do in Macau! Besides great promotions on food, there's Stories of the Sea's Fifth Chapter at The Manor, a pool party at Roosevelt Macau and a very cool Moulin Rouge-like party! We've also selected a series of activities and options to enjoy with friends–cocktails and lavish hotel breakfasts–and family, including exploring Nam Van and Sai Van Lake. Read on and find out where to go and what to do this weekend in Macau!
(See featured image above)
The Manor at The St. Regis Macao, Cotai Strip presents the latest evolution of its renowned, ocean-inspired dining experience "Stories of the Sea – The Fifth Chapter", featuring an all-new six-course set menu crafted by new executive sous chef, Michele Dell'Aquila. Continuing the success of the previous iterations of the Stories of the Sea menus, Chef Michele has brought together the finest ingredients from the seas of the world with his extensive culinary expertise to indulge guests with a highly refined dining experience without peer in Macau.
Showcasing the finest seafood, including bluefin tuna, black Bouchot mussels from France, and "Glacier 51" toothfish, the signature dish of the fifth chapter of the Stories of the Sea is Kamchatka king crab and langoustine (sourced from Russia and Australia). Chef Michele serves the king crab as handmade fresh tortellini, filled with crab meat to highlight its sweet flavor and tender texture, and then accompanies it alongside a grilled langoustine garnished with lemongrass to impart a uniquely Asian-inspired citrus flavor. Guests looking to elevate their Stories of the Sea dining experience even further are encouraged to select the optional wine pairing menu that features a carefully selected range of premium wines from France, Italy, New Zealand, and Portugal, specifically to highlight the freshness of the sea ingredients and enhance the flavor experience.
When: 6:00pm–11:00pm, July 1–September 30, 2020
Where: The Manor, The St. Regis Macao, Cotai Strip, Estrada Do Istmo, S/N, Cotai
How much: MOP $788 per person, MOP $1,188 per person with wine pairing
For more information, visit their website and for reservations, call +853 2882 8898 or send an email to [email protected]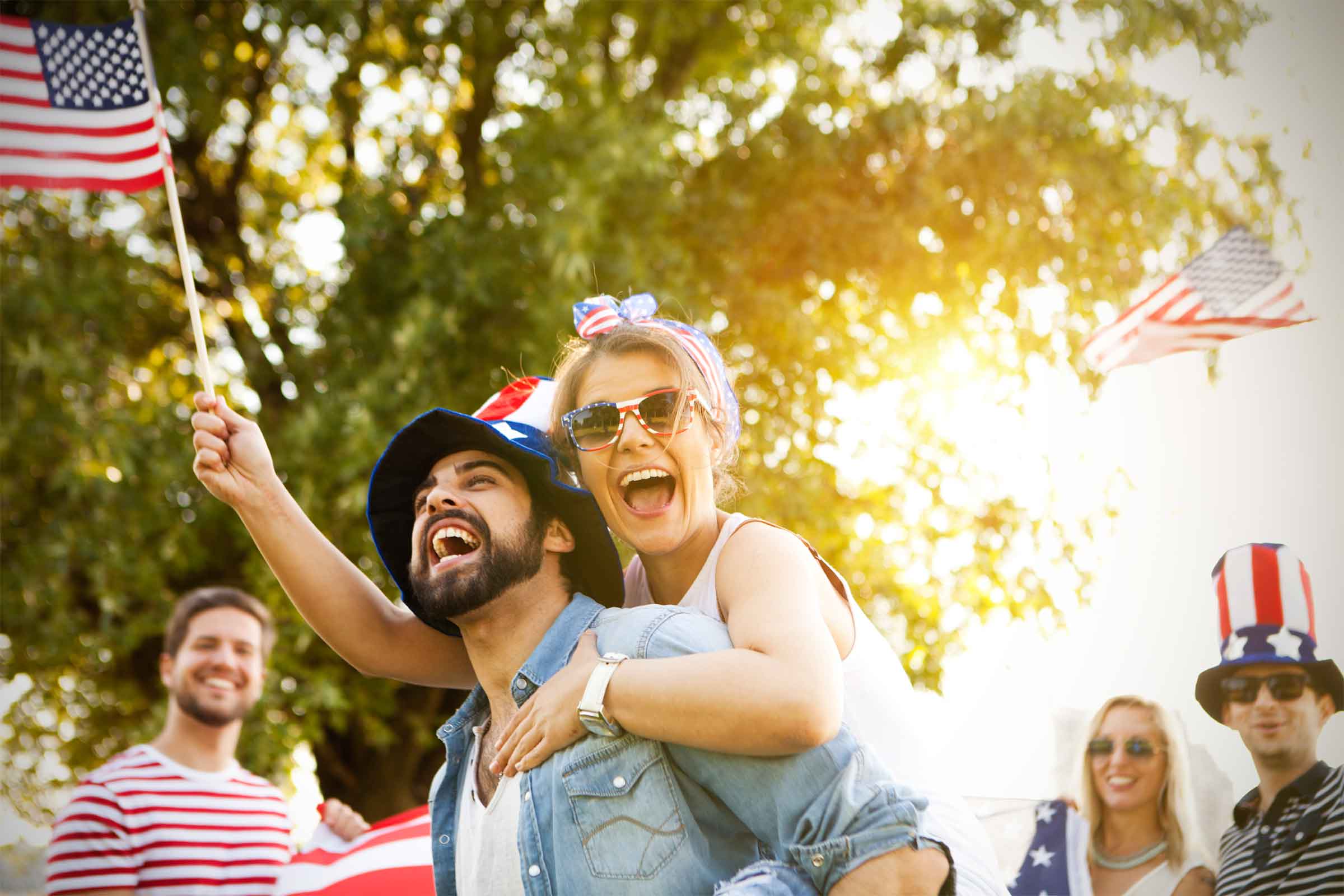 On July 4th, over 200 years ago in 1776, the United States of America signed the Declaration of Independence marking its separation from English sovereignty. The day has been celebrated ever since then, with equal amounts of red, white, blue, and 50 stars to represent each state on the flag.
Despite being thousands of miles away, there are many ways to celebrate this supersized holiday in Asia, as the USA has given Macau more than just expats, and if you're an American about to make the move to Macau make sure you read our guide here. Whether you come from the "land of the free" or not, here are our five favorite ways to channel your inner Miley Cyrus, "Party in the USA" and celebrate with the best in town!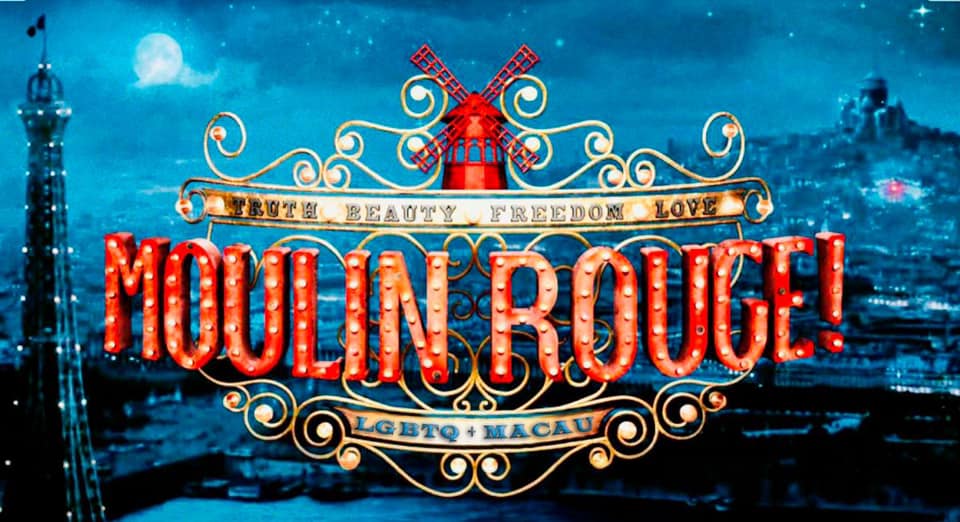 Is everyone ready to have a taste of the forbidden fruit? If you are, then head to A1 Bar & Karaoke for a night at the Moulin Rouge. The forbidden fruit filled with sinful pleasures that awaits all your sexy hidden dreams and desires to fully indulge in all your needs. Be ready for a fabulous night on the town sipping on a few cocktails.
This fun social event is about bringing the Macau community together, meeting new people, and building existing and new relationships, so together the LGBTQ+ community can be stronger. Join them on a fabulous night out, and feel free to take all your friends. There will be a special drag performance by a House of Dancing Water artist, plus a lucky draw!
When: 9:30pm, Friday, July 3, 2020
Where: A1 Bar & Karaoke, 198 Alameda Dr. Carlos d'Assumpção, Macau
How much: Free admission
For more information, check their Facebook page

This pool party welcomes summer with the first-ever Darkroom Perfume pool party. There will be live performances and DJs to bring you a vibe that you won't forget. These include local artists Rita M, The Gabion Sisters, Young Flames, Jay Cuevas, JRD as well as DJs DBLDS, Rocklee, Youth Samoan, and Abel X.
The idea is to chill by the pool and dance till it's over, gathering friends and having a blast under the Macau sun while splashing and sipping on refreshing cocktails and sparkling champagne!
When: 3:00pm–10:00pm, Saturday, July 4, 2020
Where: The Macau Roosevelt Hotel, Av. Dos Jogos da Ásia Oriental, 3/F  Taipa, Macau
How much: MOP $250 (advanced tickets with two standard drinks and rental towel), MOP $300 (tickets at the door with two standard drinks and rental towel)
VIP Packages – MOP $1,800, MOP $3,500 and MOP $4,800 (tables for four, eight or 10 people, respectively) inclusive of drinks
For more information, check the event's Facebook page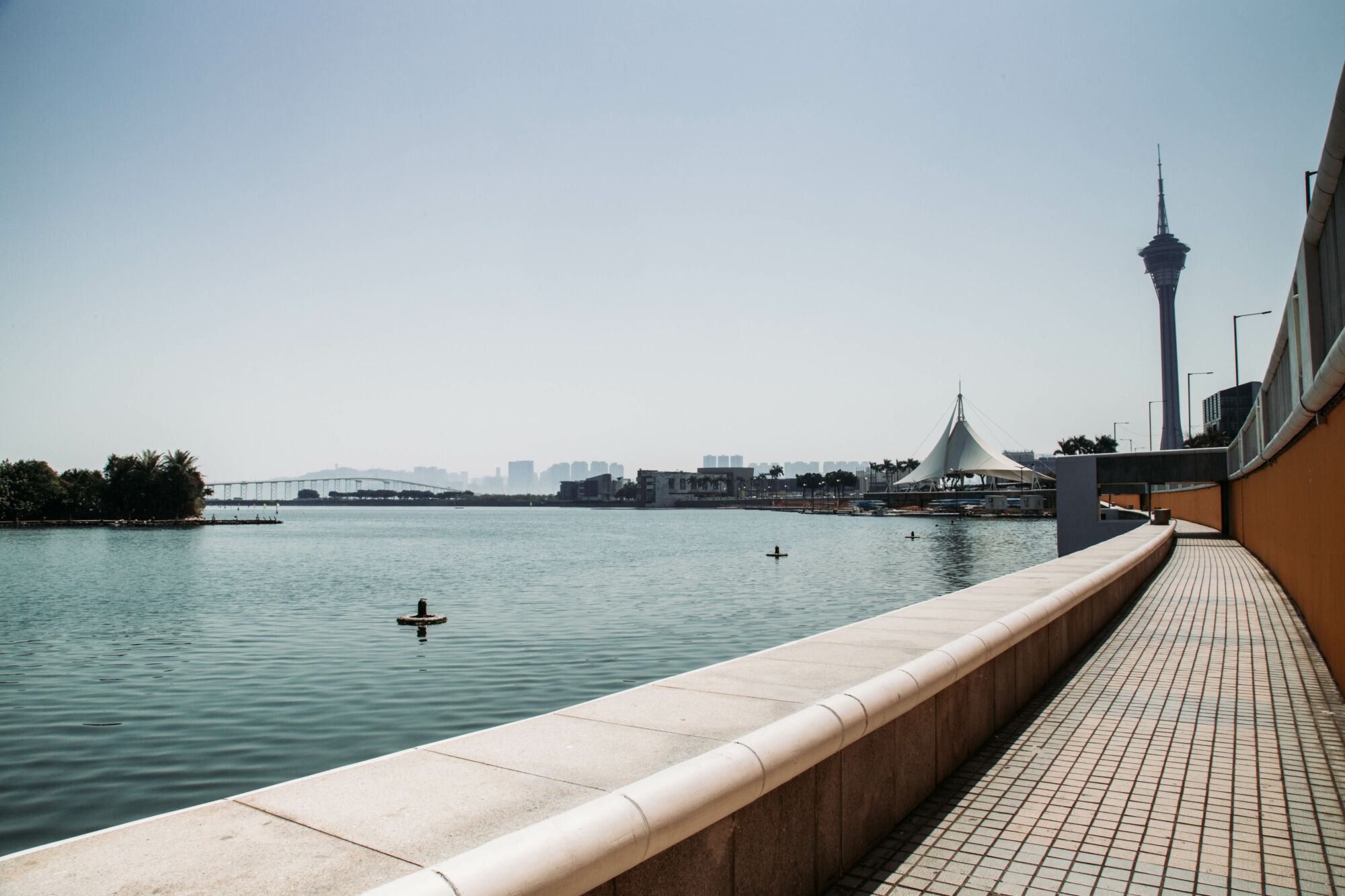 There are lots of cool areas in the city worth seeing, like Sai Van and Nam Van Lake, for example, located close to the Macau Tower and many other must-visit spots! Exploring these lakes makes for an easy afternoon activity. From off the beaten path eateries, colonial architecture, and heritage with historical importance, there's a bunch to do around here.
Read on and find out more! There are jogging areas, lesser known restaurants, lots of historic and cultural content, and much more.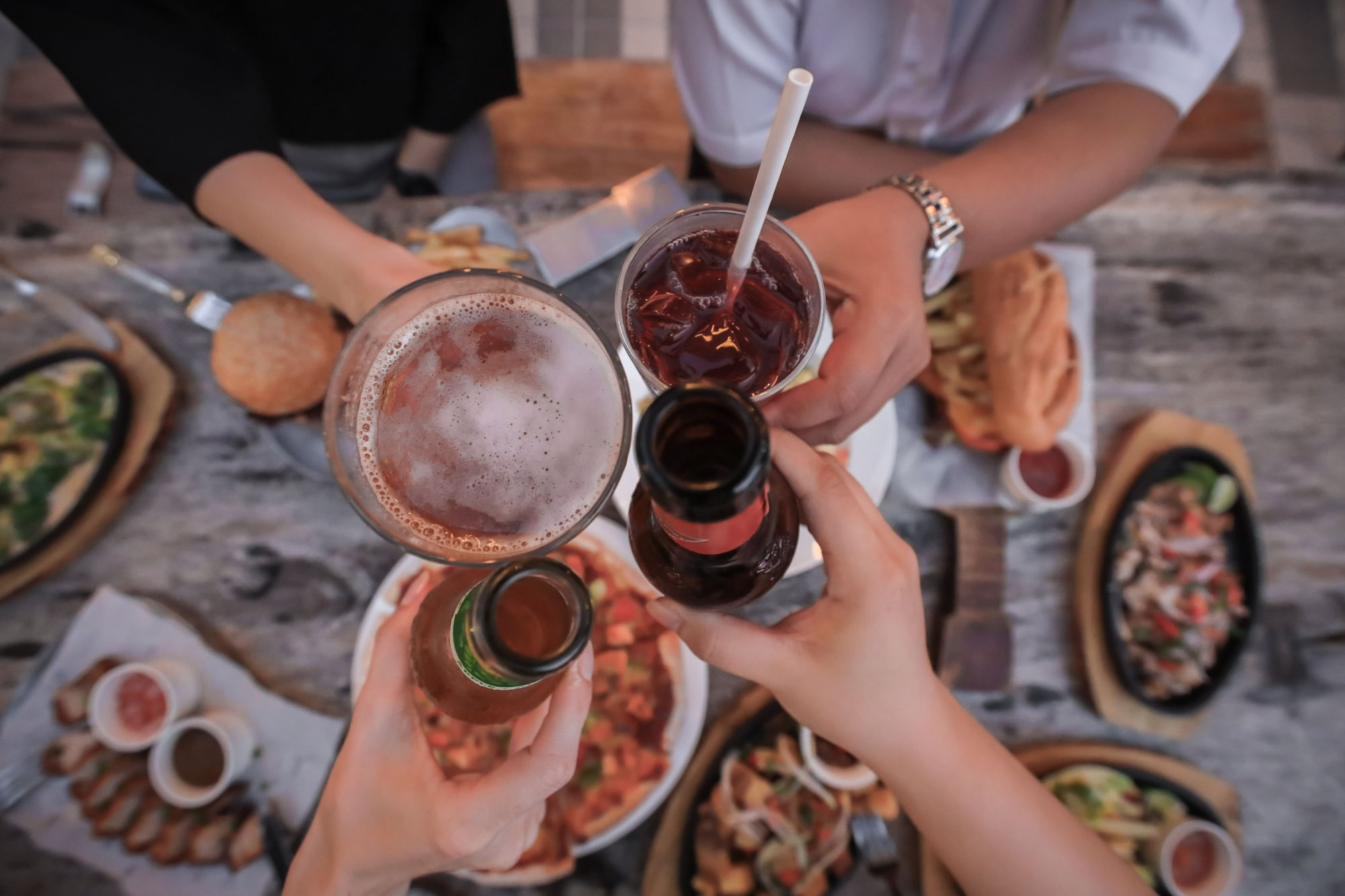 Celebrate the 4th of July with The Roadhouse Macau, boasting stellar performances by their guest band Real Blood – Royal Blood Tribute Band! Real Blood is a Macau based tribute band of the epic English Rock duo Royal Blood, known for its unique powerful sound anchored only on a bass guitar with various effect pedals, skillful drumming, and vocals.
Real Blood still adds their own twist by introducing a tenor sax to the punchy rock songs. Who said a great rock band needs guitars? With Miguel Falé on vocals, Nuno Graça on bass, Pedro Lagartinho on drums and Nuno Gomes on tenor sax and back vocals, check them out and have a cool night out! There are also great promotions, including hot dogs for MOP $45 and a "buy one get one free" for Budweiser beer all night long.
When: 5:00pm, Saturday, July 4, 2020
Where: The Roadhouse Macau, E-G016-G019 Broadway Food Street, Broadway Macau, Avenida Marginal Flor de Lotus, Cotai
How much: Free admission
For more information and reservations, call +853 2875 2945 or check their Facebook page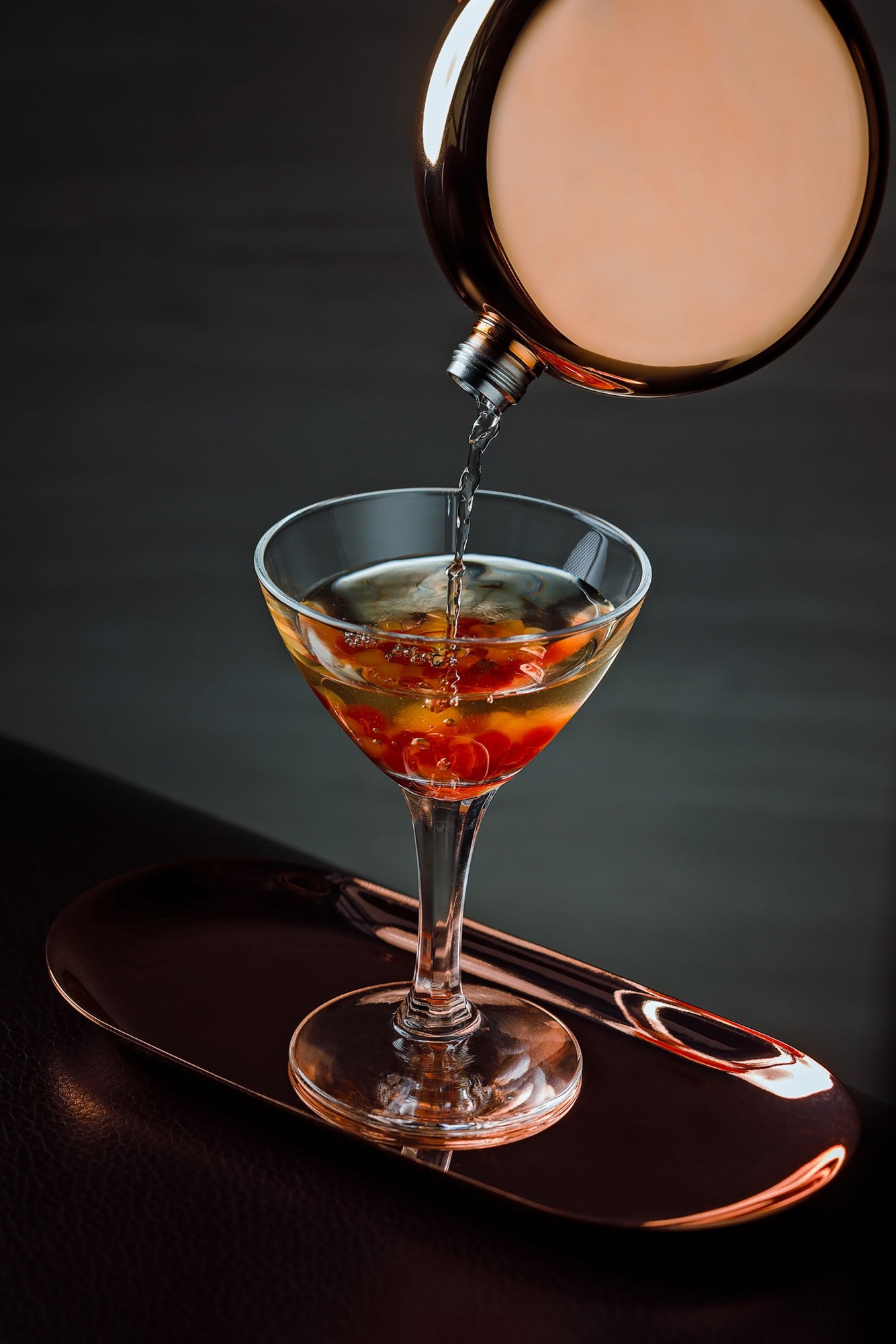 During the summer of 2019, Vida Rica Bar at Mandarin Oriental, Macau received two important awards, namely the "Bar of the Year, Hotel – Macau" and "Bartender of the Year – Macau" at The Bar Awards Hong Kong and Macau! Moreover, the bartending team has spent time taking guest shifts in bars around the world and spreading the word about a cozy bar on the second floor of the luxurious hotel and its talented mixologists.
To continue being a trendsetter in Macau and surrounding regions, Vida Rica Bar keeps introducing new creations and exciting collaborations. This season, they launched the second volume of the already renowned "Art in Mixology" cocktail menu. What is it about and why should you go check it out ASAP? Check out the article and try all the artfully made cocktails!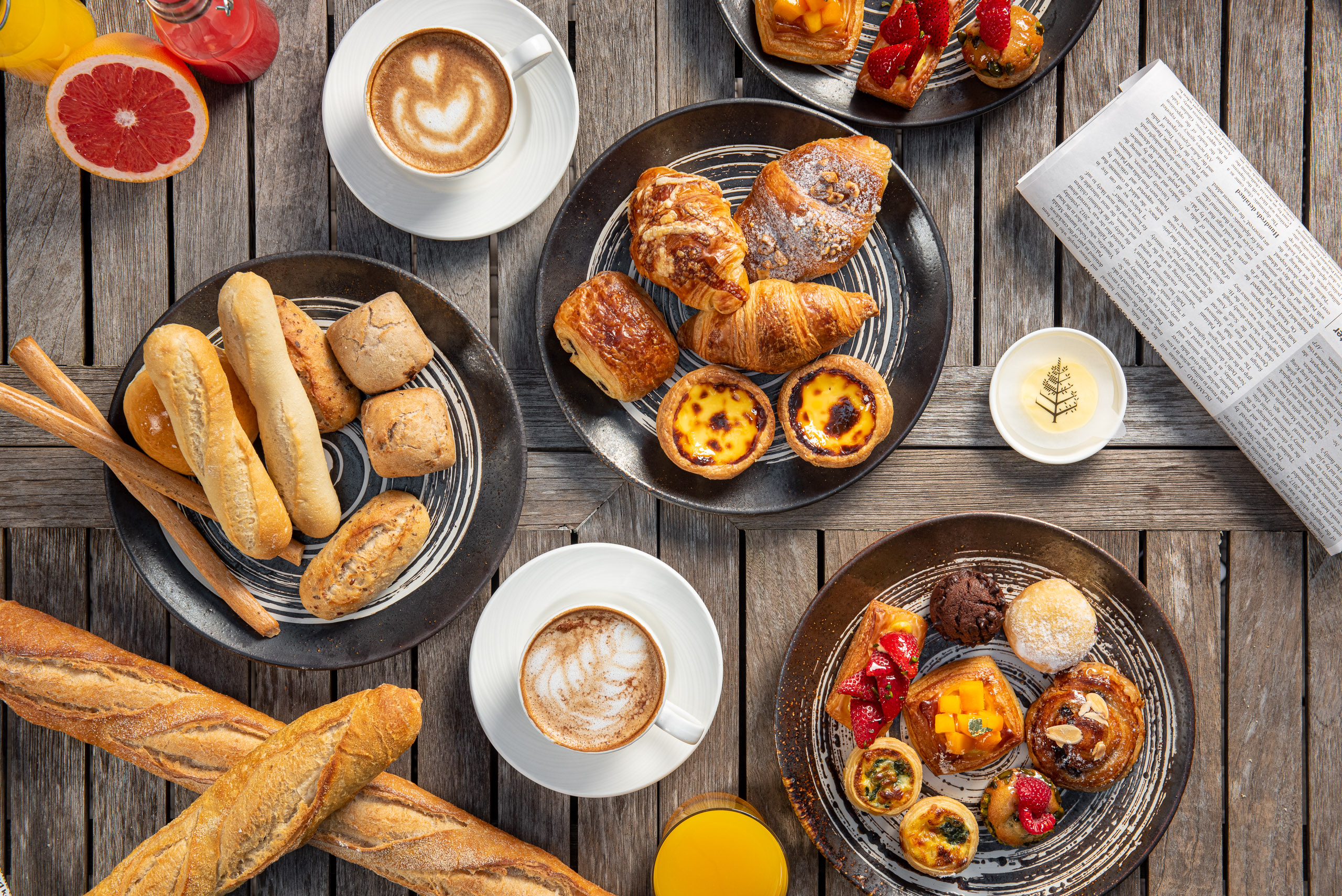 It is said that the best way to live is to have breakfast like a king, lunch like a prince and dinner like a pauper. Well, in Macau, this is easily achievable, as pretty much every hotel has a great breakfast spread and you don't even need to be a guest checked into the hotel to enjoy them.
So come with us and embark on a gourmet breakfast journey as we review the best hotel buffet breakfast spreads in Macau. Make the most important meal of the day your best, and start your day in style. We've included a series of options so you can head for lavish and sumptuous breakfasts amongst friends and family! Read on and find the best places to grab breakfast this weekend in Macau!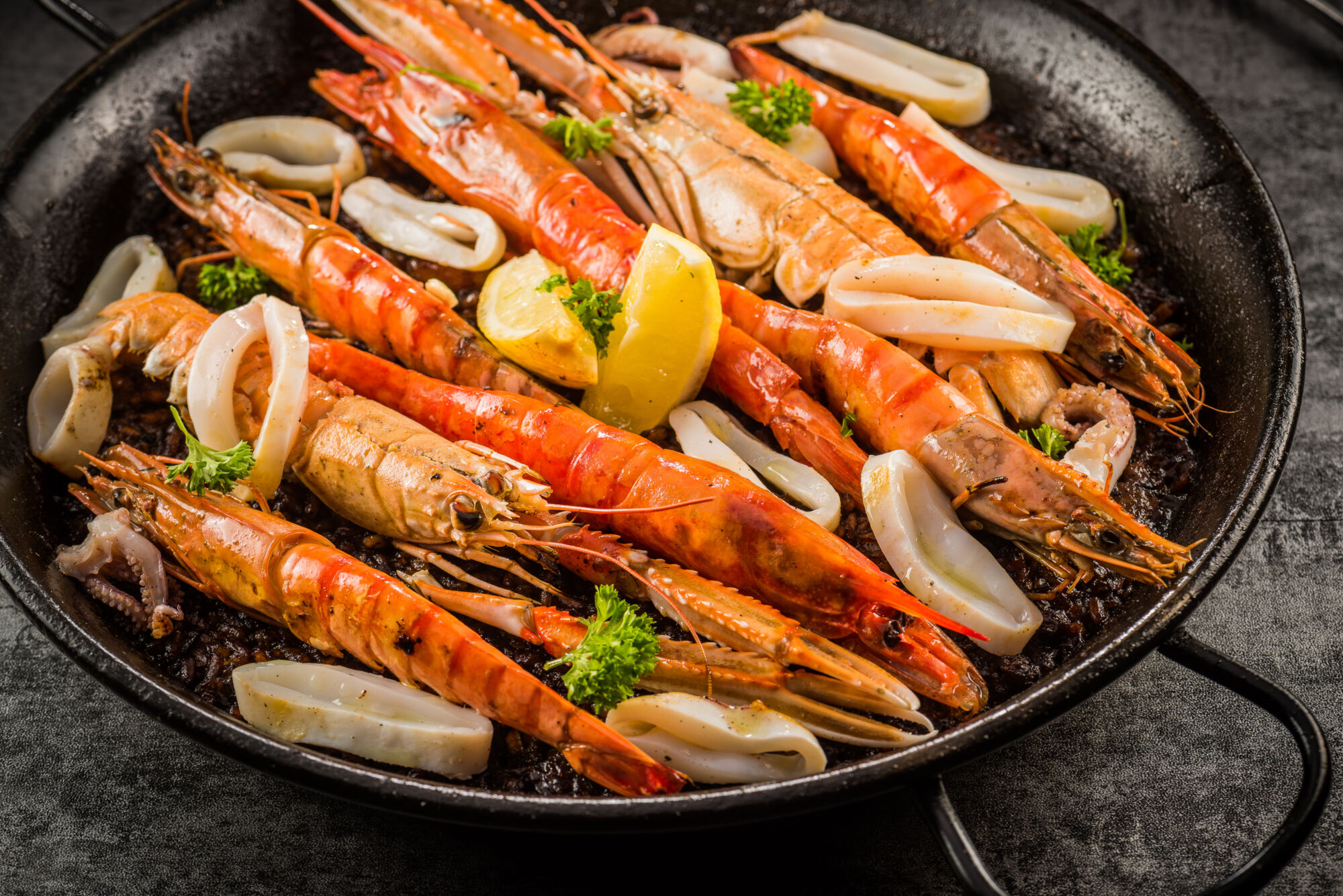 Taipa Village Destination Limited takes great pleasure in marking the 4th anniversary of its lifestyle brand "Taipa Village – Authentic Macau", with a full slate of celebratory activities and a generous range of dining and shopping benefits until the end of August and including a restaurant week!
This is the village's first-ever Restaurant Week, offering premium gastronomic experiences with amazing deals at a range of dining establishments. As Macau's leading epicurean precinct, boasting a wealth of fantastic dining options, Taipa Village has collaborated with six of the district's most popular restaurants to launch its first-ever Restaurant Week. The 12-day event offers diners an opportunity to enjoy premium culinary experiences and an international feast of flavours.
The six selected restaurants are Michelin-Guide recommended Portuguese restaurant António, contemporary Portuguese restaurants Tapas de Portugal, Le Cesar — Old Taipa, and IN Portuguese Food, alongside Spanish restaurant and bar Barcelona and modern Italian restaurant Bella Taipa. Each venue will serve special lunch and dinner menus at attractive prices. Upon completion of their dining experiences, customers can join a lucky draw as part of the 4th anniversary celebration platform to win fabulous prizes, including dining coupons and special gifts.
When: July 1–12, 2020
Where: Tapas de Portugal, IN Portuguese, António, Le Cesar – Old Taipa, Barcelona Macau, Bella Taipa, in Taipa Village
How much: Prices vary
For more information, check their Facebook page
Tags