This weekend is filled with entertaining things to do and beautiful places to go to! We've rounded up some of the coolest things to do these days, so be sure to check our selection. We've also put together a list of the best Chinese New Year dining offers, and you can click to see where to celebrate Chinese New Year in Macau. Have a great one!
(See featured image above)
Celebrating the arrival of the Year of Golden Tiger, MGM extends the joyous spirit of the Winter Sports Village at the Spectacle to its upcoming Chinese New Year celebrations. From emerging winter sports experience, festive feasting, holiday-themed workshops to festive decorations, MGM will offer its guests a sumptuous array of splendid happening, ushering in the lunar year in utmost prosperity. The Spectacle at MGM Cotai, which has been transformed into a snow-white winter wonderland, continues to spark the grand Chinese holiday with a set of vivid festive decorations, making it the must-go photo spot of the town during the holiday season. What's more, complimentary Curling Go experience will be offered during the Chinese New Year holiday and selected weekends, where guests may get to try out on this emerging sport seldomly found in town with professional guidance.
A lineup of festive-themed workshops will also be offered at MGM Cotai, where both children and adults are all welcome to unleash their creativity and craft for good fortune. Anytime hosts the Chinese New Year cupcake decoration workshop and winter festive donut decoration workshop, the perfect occasions to create one's prosperous desserts with style. Each seat is priced at MOP $150* and guests are entitled to a 50% off discount with spending at any dining outlet of MGM on the same day. Reservation in advance is required. At the same time, experienced pastry chefs will also be sculpting festive chocolate showpieces at the craftsmanship demonstration sessions in the restaurant, where guests will be able to appreciate the delicate edible work of art and the spirit of craftsmanship. MGM's restaurants including Imperial Court and Five Foot Road present a sumptuous array of Chinese festive delicacies from different regions in the country, tailored for celebrating this grand traditional festive season with family and friends.
When: January 15–February 15, 2022
Where: MGM Macau, Avenida Dr. Sun Yat Sen, NAPE, Macau and MGM Cotai, Avenida da Nave Desportiva, Cotai
For more information and bookings, call +853 8802 8888 or check here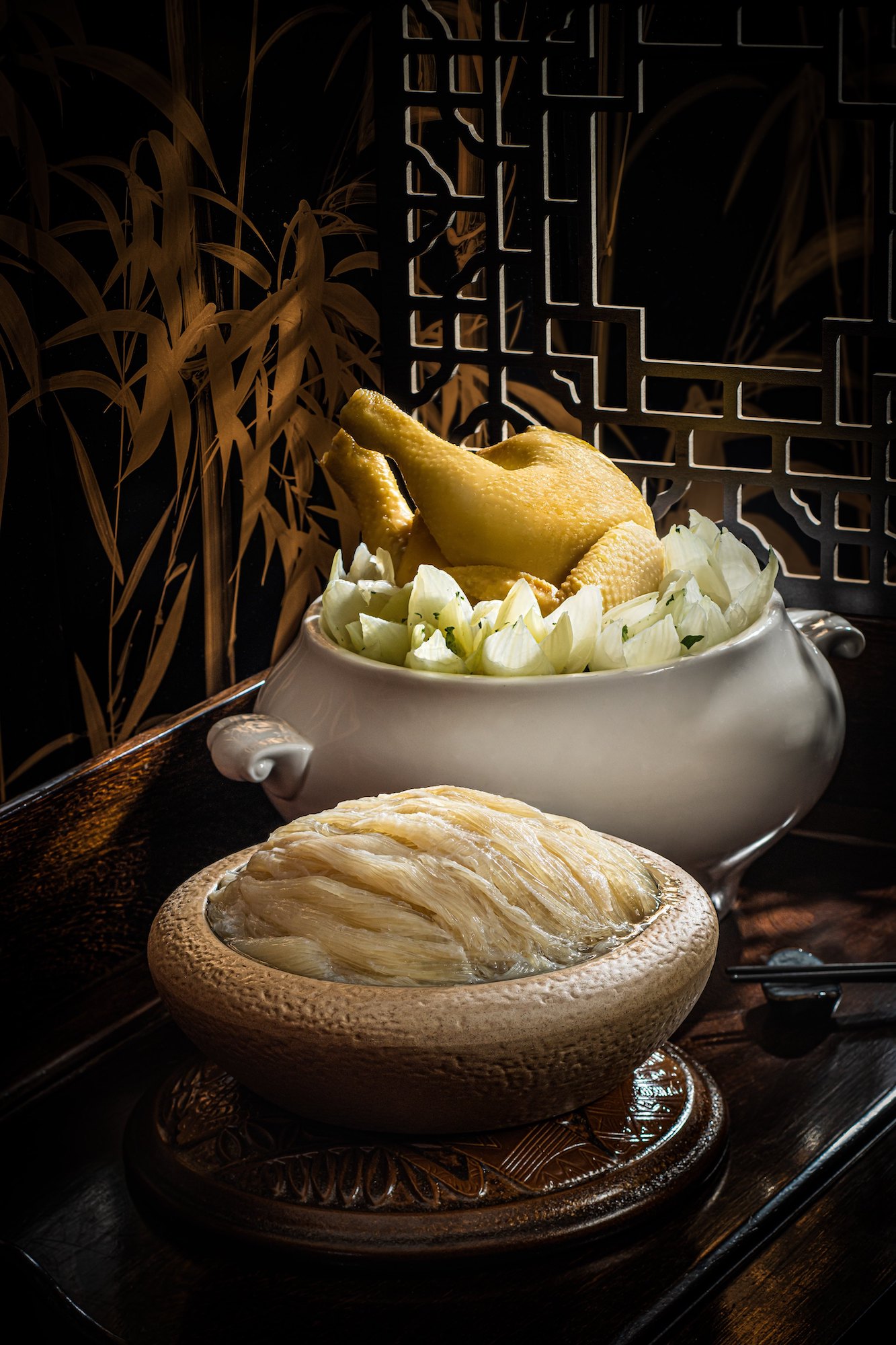 As the Lunar New Year approaches, the city is filled with an auspicious atmosphere as families and friends gather to celebrate. The time-honored Chinese restaurant Portas do Sol at Hotel Lisboa launches the sumptuous Gathering Menu and Premium Gathering Menu feasts to celebrate the savory and bountiful Year of the Tiger. Herald in the festive season, traditional Chinese New Year puddings are exquisitely the must-have items for gifts and enjoyment. Hotel Lisboa offers you the five handcrafted Chinese New Year puddings and a chocolate Fortune Tiger as the perfect choice.
Famed for its fine Chinese cuisine and varied dim sum, the chefs at Portas do Sol embodies the conventional culinary arts amidst the classic dishes. Herald in the merriment and feast with loved ones, the Gathering Menu includes barbecued whole suckling pig, grilled abalone with rock salt, braised supreme food in a clay pot made with 18 kinds of superior ingredients as abalone, sea cucumber, Boston lobster, and dried oyster and more is an ultimate big bowl feast also known as the poon choi, for the festival.
When: January 1–31, 2022
Where: Portas do Sol, Hotel Lisboa, 2–4 Avenida de Lisboa, Macau
How much: Gathering Menu – MOP $8,610* per table of twelve persons (one complimentary Hotel Lisboa dining voucher valued at MOP $800 is offered as an additional gift for each table)
Premium Gathering Menu – MOP $12,485* per table of twelve persons (with a complimentary dining voucher of barbecued whole suckling pig, valued at MOP $1,200)
*All prices are inclusive of a 10% service charge. Guests may enjoy 20% discount with cash, credit card, or designated electronic payment
For more information, check their website here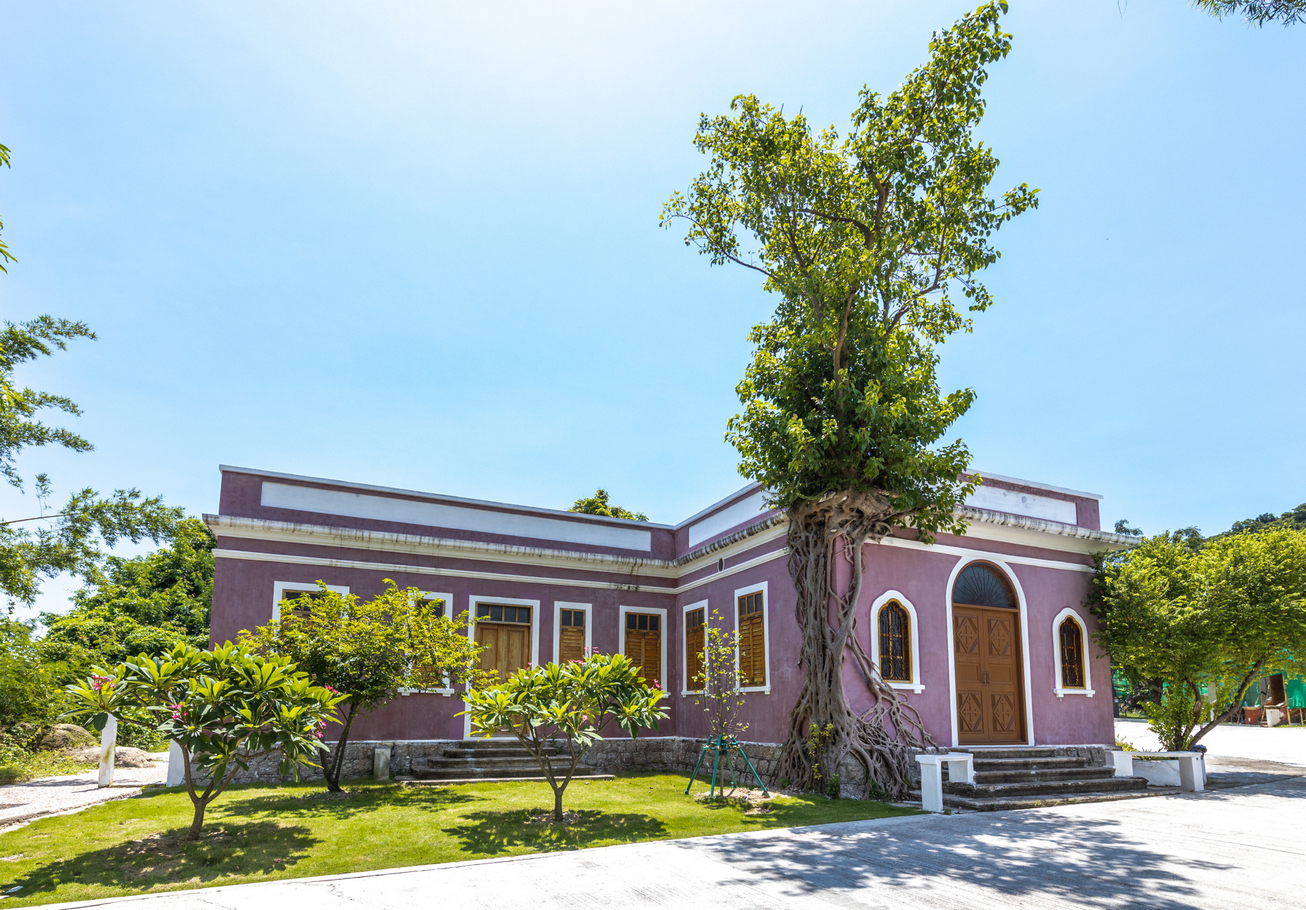 In order to better utilize and revitalize the heritage buildings, and to enhance the public's understanding of the Village of Our Lady in Ka Ho, IC holds the exhibition "Land of Hope – Historical Archives Exhibition on Leprosariums in Macao" at the former activity center and the adjacent house, showcasing nearly one hundred selected archives and related materials from the collections of the Archives of Macao.
The exhibition presents a study of the development of Macau's leprosy treatment facilities, outlining the history of leprosy treatments in Macau and providing important traces for future research on the history and development of leprosy treatments in Macau. Meanwhile, the exhibition also demonstrates Macau as a leprosy pioneer in the field of relief and rehabilitation, as well as the spread of humanitarianism in Macau. The exhibition is divided into two sections, including the permanent exhibition at the Village of Our Lady in Ka Ho.
When: Permanent exhibition – From November 6, 2021
Archives of Macao exhibition – November 6–May 6, 2022
Where: Village of Our Lady in Ka Ho, Ka Ho Village, Coloane
How much: Free admission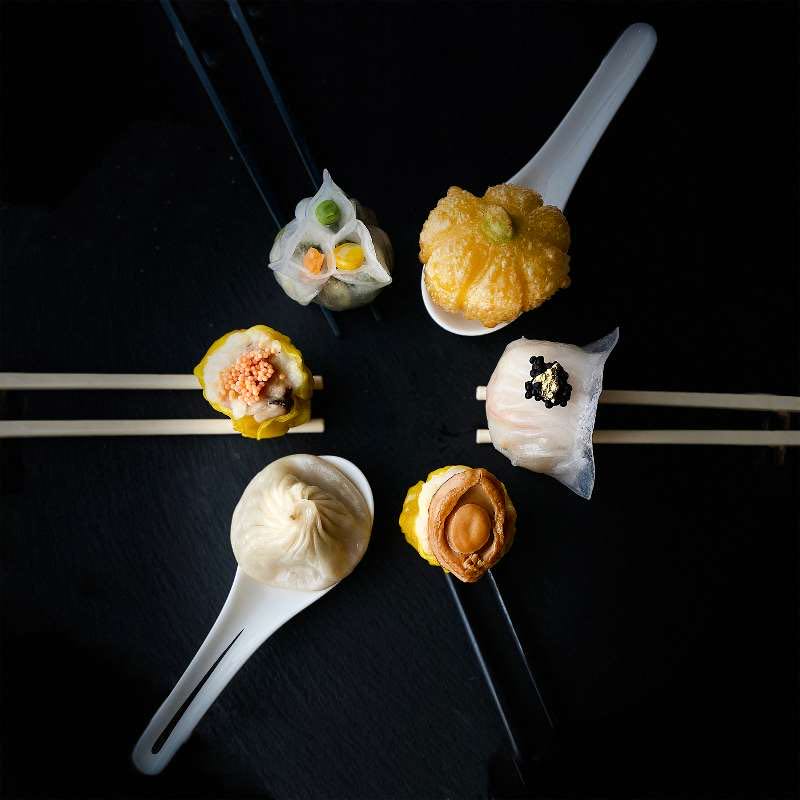 Join family and friends to celebrate this Chinese New Year in full force! Mandarin Oriental, Macau has prepared a series of exciting surprises for everyone to welcome the year of the tiger. Their restaurants are booming with celebratory foods, so gear up and make sure to book your table now!
When: January 31–February 15, 2022
Where: Vida Rica Restaurant, Vida Rica Bar, Lobby Lounge, and The Mandarin Cake Shop, Mandarin Oriental, Macau, 945 Avenida Dr. Sun Yat Sen, NAPE, Macau
For more information and bookings, call Vida Rica Restaurant at +853 8805 8918, Vida Rica Bar at +853 8805 8918, the Lobby Lounge at +853 8805 8938, and the Mandarin Cake Shop at +853 8805 8948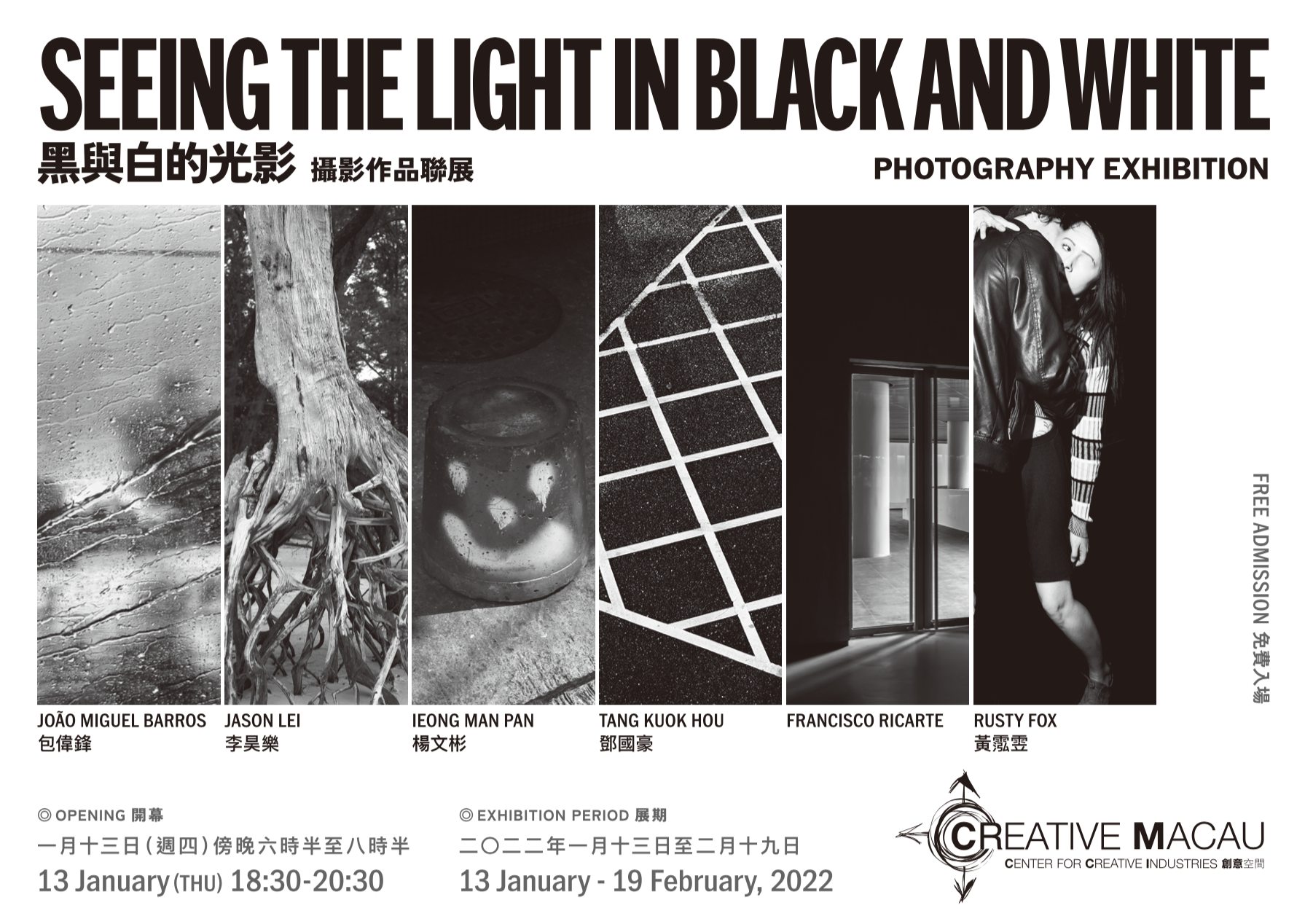 In the course of the history of photography, among photographers who make it as art, there have been opposing ideas about texts to explain the images. It is said that a good photograph needs no explanation. If photography is art and art is sufficient, the image itself must be independent, transmitting everything through the image without describing it in text. In the beginning, photography was considered a way to represent reality objectively, in its pure state, without being touched up.
Those images, beautiful or not, tell the truth through the look of that "moment". Later, in the darkroom, it was to improve the film, usually repairing scratches or other flaws in the film. However, today, there is no photograph (image) that is not "adjusted" to obtain a result that is closer to what is desirable. Assuming that manipulation is a recurring practice and so habitual, that by eliminating the undesirable nature of the captured image, the soul of that "moment" is extinguished.
When: January 13–February 19, 2022
Where: Creative Macau – Center for Creative Industries, G/F Macao Cultural Centre, Avenida Xian Xing Hai, Macau
How much: Free admission
For more information, check the event's Facebook page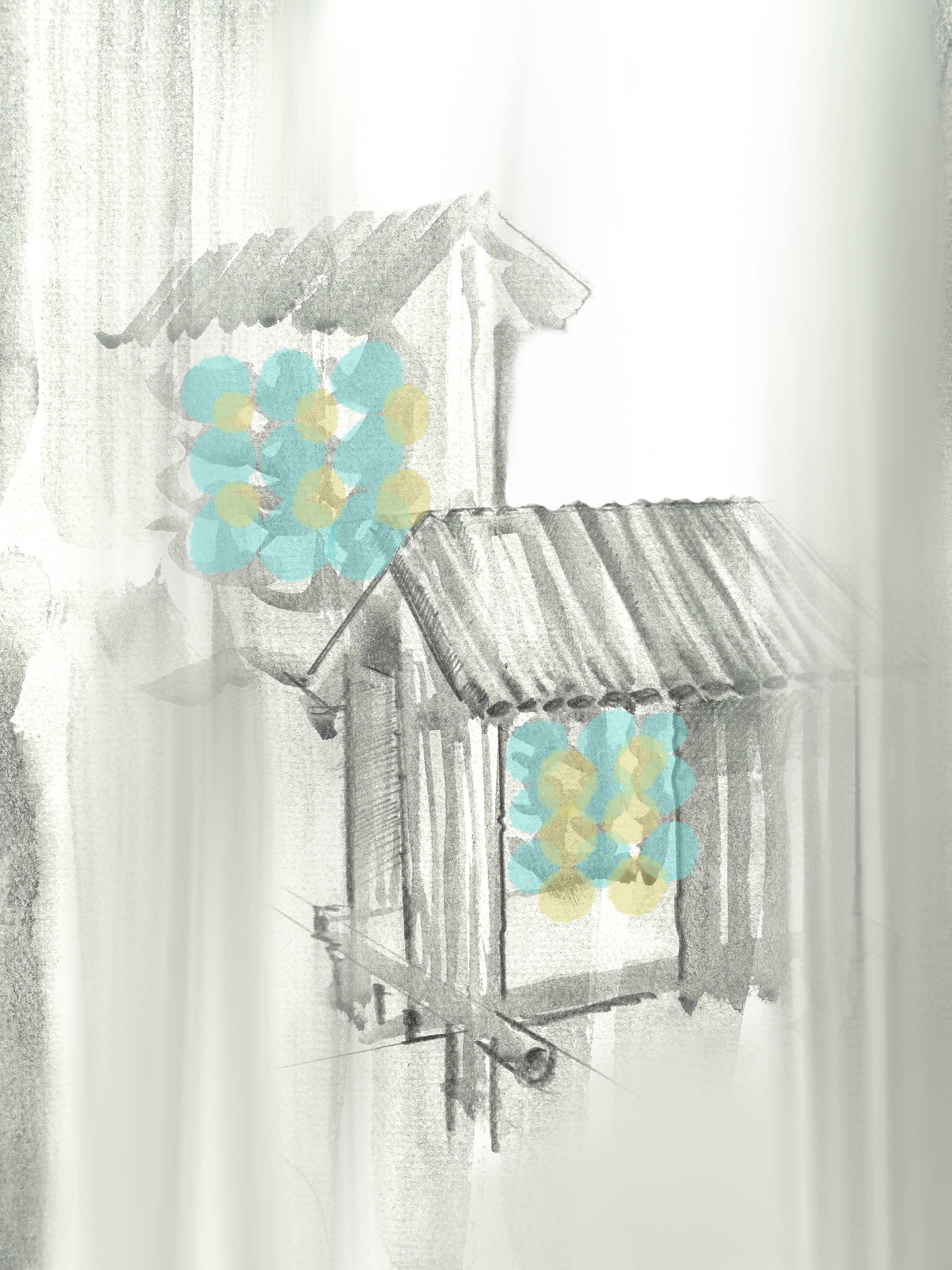 Taipa Village Cultural Association is presenting its first art show of the year, "Reverie – Outdoor Sculpture Exhibition by Wong Ka Long", a graceful display of two three-meter-high bamboo structures designed with a Japanese theme. Macau sculpture artist Wong's two pieces are entitled "Bless" and "Tea Room".
Both outdoor sculptures are decorated with Wong's signature military motifs "helmets" in blue, green, and yellow to evoke the architecture of Taipa Village. The helmets are bound together on a string and hung like bells. Visitors will be tempted to interact with the two sculptures to explore their spatial characteristics, textures, and temperatures, as well as their connections with the environment.
When: January 26–April 15, 2022
Where: Largo Governador Tamagnini Barbosa, Taipa Village
How much: Free admission
For more information, check the exhibition's official website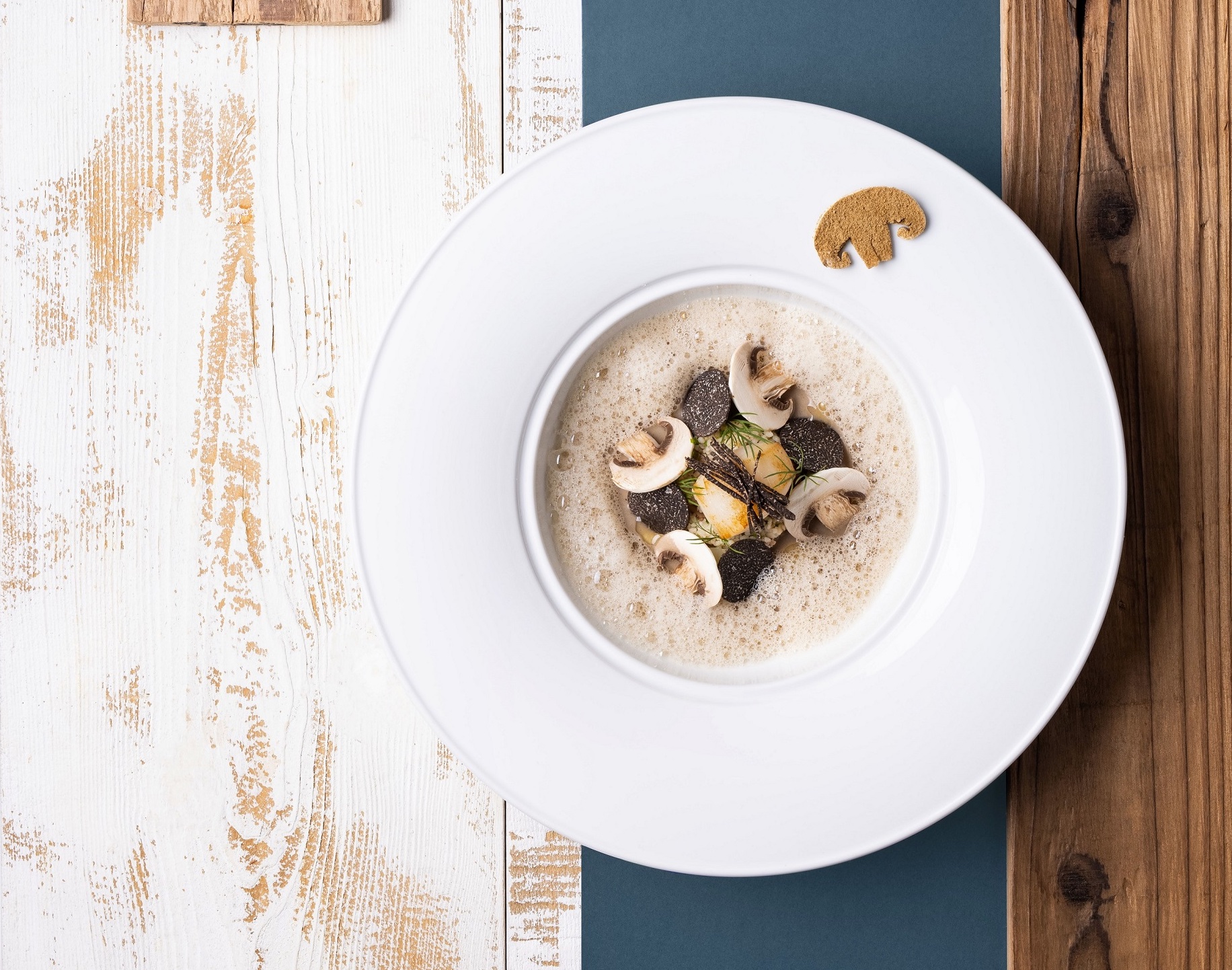 The Manor will debut its latest evolution Stories of the Sea – The Tenth Chapter. Offering a six-course menu focusing on the freshest seafood and finest ingredients, it sets the perfect stage to celebrate the abundance of the Lunar New Year. For the first course, executive sous chef Michele Dell'Aquila introduces Brittany lobster with heirloom tomato, white asparagus, burrata cheese topped with Calvisius Oscietra caviar. As fish symbolizes abundance and prosperity in the Chinese culture, it is apt for him to showcase three different fish dishes. The delicate red trout is paired with seasonal vegetables while the grouper is pan-seared with baby fennel, ginger, and lemongrass butter sauce.
The succulent Mediterranean turbot is cooked in the cocoa crust and Barigoule sauce topped with Lingotto dried caviar is a must-try.  For the ideal finale, try the bright red Raspberry soufflé dressed in wild berries, Azuma Rikishi sake ice cream, and cheesecake cream. A specially curated wine pairing by resident Sommelier, David Duan, enhances each course and elevates the dining experience even further.
When: 6:00pm–11:00pm, from January 24, 2022 onwards
Where: The Manor, The St. Regis Macao, The Londoner Macao, Estrada do Istmo, s/n, Cotai
How much: MOP $1,288* per person and MOP $1,788* per person with wine pairing
*additional 10% service charge
For more information and bookings, call +853 8113 1300 or send an email to [email protected]
This exhibition is in a sense an academic response to Microcosmos: Chinese Contemporary Art (2006), which took place fifteen years ago at the Macao Museum of Art. Taking 'history of the present as the perspective of textual research and historical sequence, this exhibition will question the current context of contemporary art in the country and abroad. In addition to some of the artists who participated in the aforementioned exhibition in 2006, this exhibition has also invited artists at the forefront of international contemporary art, media artists from Mainland China, Taiwan, Hong Kong, and Macau, as well as the emerging artists in contemporary art.
Originated from different societies and artistic creations, they have repeatedly asked, verified, experimented with these questions, and put these questions into practice. Based on their daily social perceptions, they have constructed "extraordinary" social resonance and have used their artistic creations to face their "near future" art responsibility directly changing from viewing the world to world views.
When: November 25, 2021–February 6, 2022
Where: Macao Museum of Art, Avenida Xian Xing Hai, NAPE, Macau
How much: Free admission
For more information, check the event's official website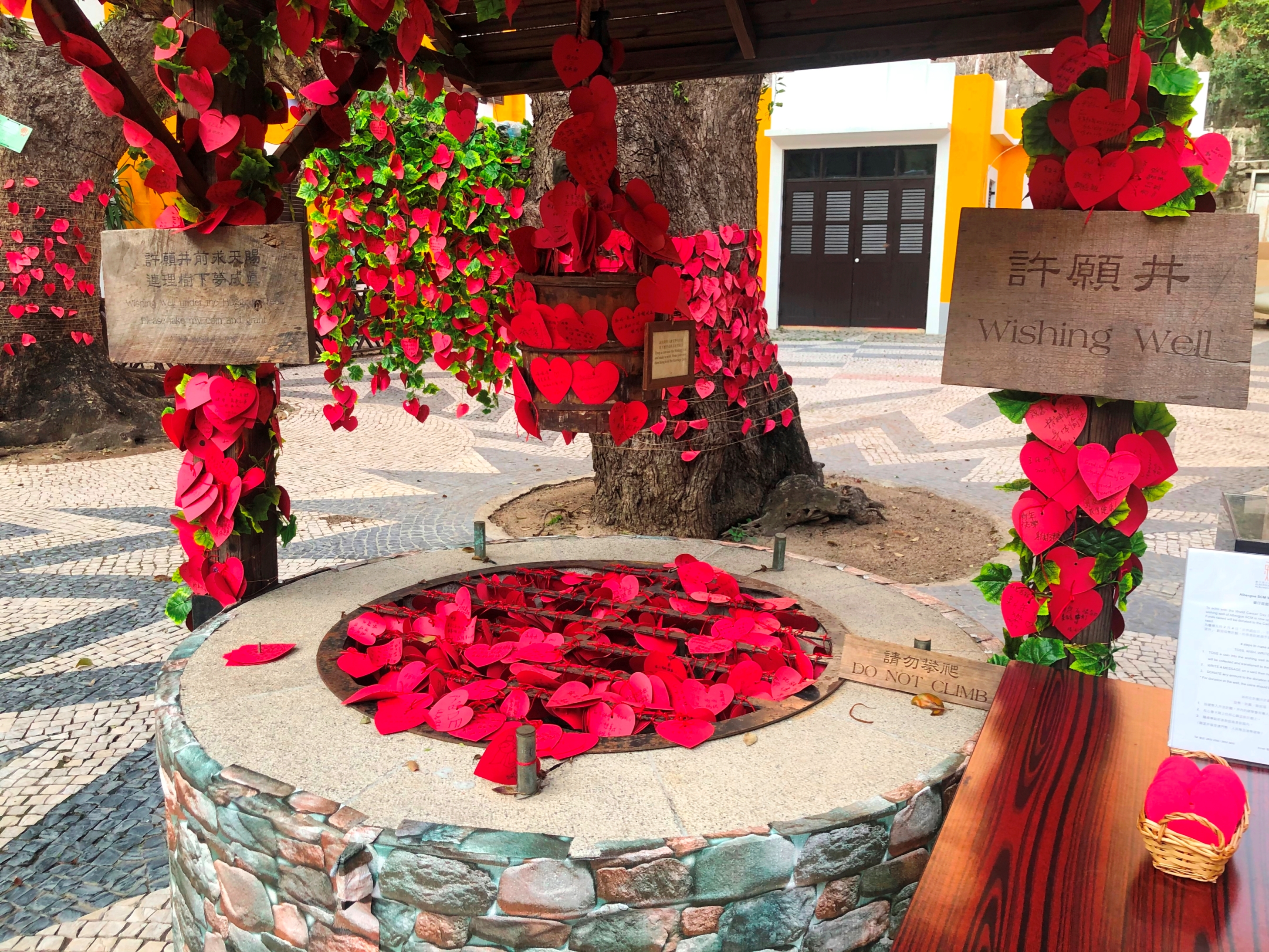 The Albergue SCM Wishing Well will be opened for making New Year wishes. Funds raised will be donated to Caritas-Macau and cancer patients in need. Since 2015 every Lunar New Year and Valentine's Day, the protective glass cover of the well in the Patio of Albergue SCM is removed for the public to make New Year wishes. The fund raised will be donated to different charities to benefit the groups and people in need.
To echo with the World Cancer Day (February 4th of every year), the Albergue SCM Wishing Well in 2022 will continue to support the Caritas-Macau to promote love and the message of cherishing life, moreover to pray for an early end to the pandemic, and welcome a healthy and vibrant new year! The event will begin on January 25th, 2022, and end on March 13th, 2022. All are welcome to make a wish and put the donations into the wishing well or donation box. One can also pick up a pink heart-shaped wishing card for writing New Year wishes and hang it on the marriage tree in the Patio of Albergue SCM.
When: January 25–March 13, 2022
Where: Albergue SCM, 8 Calçada da Igreja de S. Lázaro, Macau
How much: Free admission
For more information, call +853 2852 2550 or send an email to [email protected]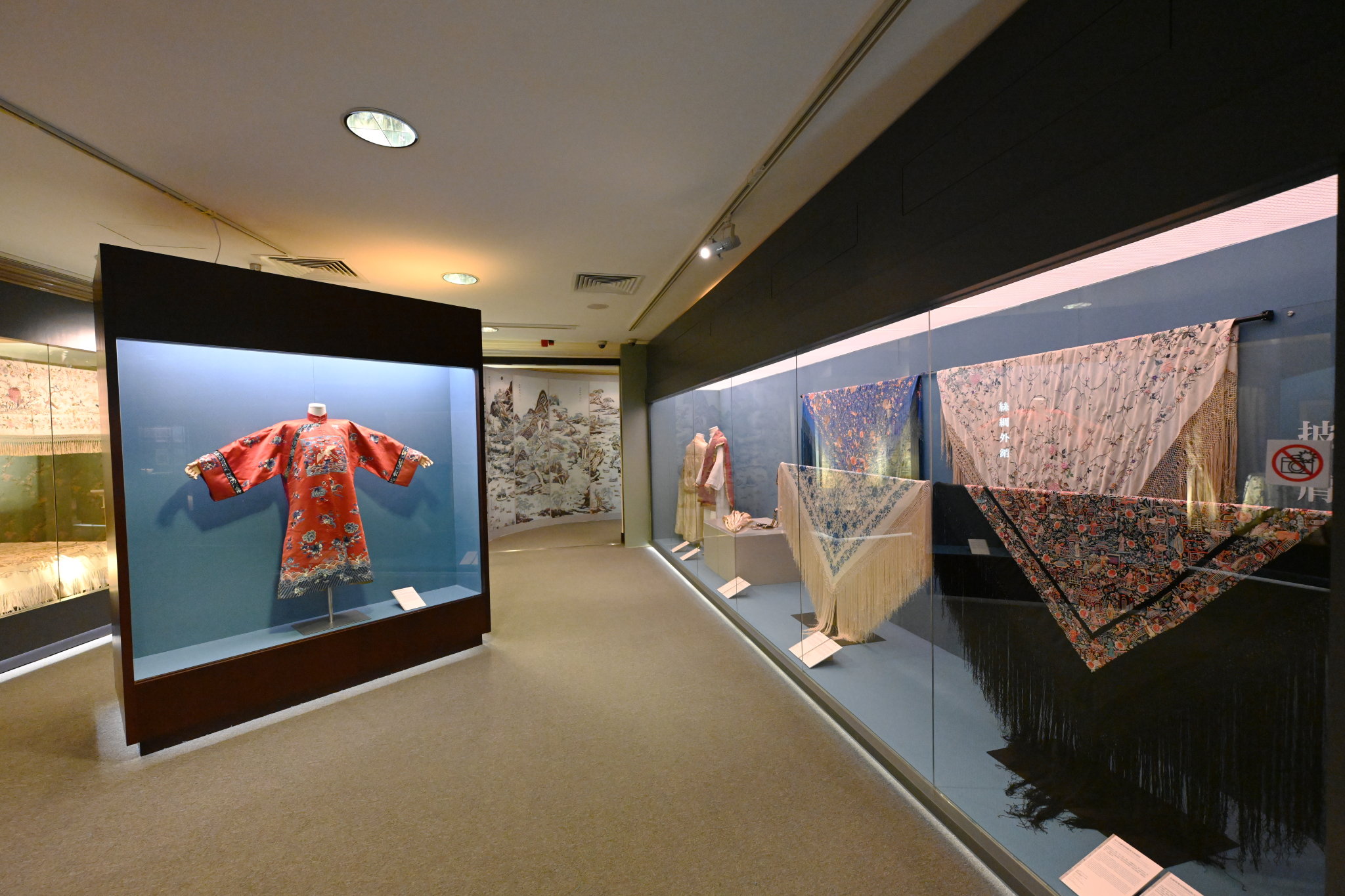 In order to promote the development of the Cultured Greater Bay Area in the Guangdong-Hong Kong-Macao Greater Bay Area and further strengthen cooperation among the three regions, the Macao Museum holds the exhibition "A Tale of Three Cities: Guangdong-Hong Kong-Macao Greater Bay Area and Export of Silk Products in the Ming and Qing Dynasties". The exhibition features a total of 112 sets (201 pieces) of exhibits from the collections of the museums of Guangdong, Hong Kong, and Macao. The exhibition is divided into four sections, namely the Greater Bay Area, Export Silk, The Changing World, and The Greater Bay Area Today.
Through export paintings depicting prosperous scenes in the bay area in the old days as well as silk artifacts including silk fabrics, hand-painted silk, domestic items, clothing, and accessories, the exhibition demonstrates the golden era of the export of silk products in the Ming and Qing dynasties and its influence on China and the world, proving the significance of Guangdong, Hong Kong, and Macau as important hubs on the Maritime Silk Road. In conjunction with the exhibition, a themed lecture will be hosted by the Director of the Exhibition Centre of the Guangdong Museum and General Curator of this touring exhibition, Bai Fang, on November 27 at the auditorium of the Macao Museum.
When: November 27, 2021–March 13, 2022.
Where: Macao Museum, 112 Praceta do Museu de Macau, Macau
How much: Free admission
For more information, check here
Tags