January marks the start of a brand new year and with it, new and innovative events, but also the return of some good old ones! The Macao Light Festival 2018 was extended until the end of this month, Chef Hiroyasu Kawate will be at Mizumi for a two-night only dining experience and The Fringe Festival is back!
(See featured image above)
"Macao Light Festival 2018 – Time Travel in Macao" will be staged throughout December 2018 and January, 2019. Revolving around the concept of time, the Festival will weave together local elements of gastronomy, humanity, architecture, culture, creativity and other realms. There will be three different routes throughout the city.
The event will not only manifest the city's East-meets-West cultures, but also portray nostalgic stories and childhood memories of Macau people, leading spectators onto a glittery journey across time and space. More gastronomic elements have been added to the programme and routes of the Macao Light Festival in parallel with the "2018 Macao Year of Gastronomy". Five projection mapping shows will be staged at three locations, besides an itinerant projection show at the Taipa Municipal Market.
When: 7:00pm–10:00pm, December 2, 2018–January 20, 2019
Where: Route A (Play Time):  St. Dominic's Church → Ruins of St. Paul's → Pátio de Chôn Sau / Rua das Estalagens / Rua dos Ervanários → Largo do Pagode do Bazar → Camões Garden → Calçada da Igreja de S. Lázaro
Route B (Youth Time): Anim'Arte NAM VAN → Nam Van Lake Nautical Centre
Route C (Taipa Houses → Taipa Municipal Market → Pak Tai Temple and Square of Pak Tai Temple)
How much: Free admission
For additional information, call +853 2833 3000 or check MGTO official website for programming and routes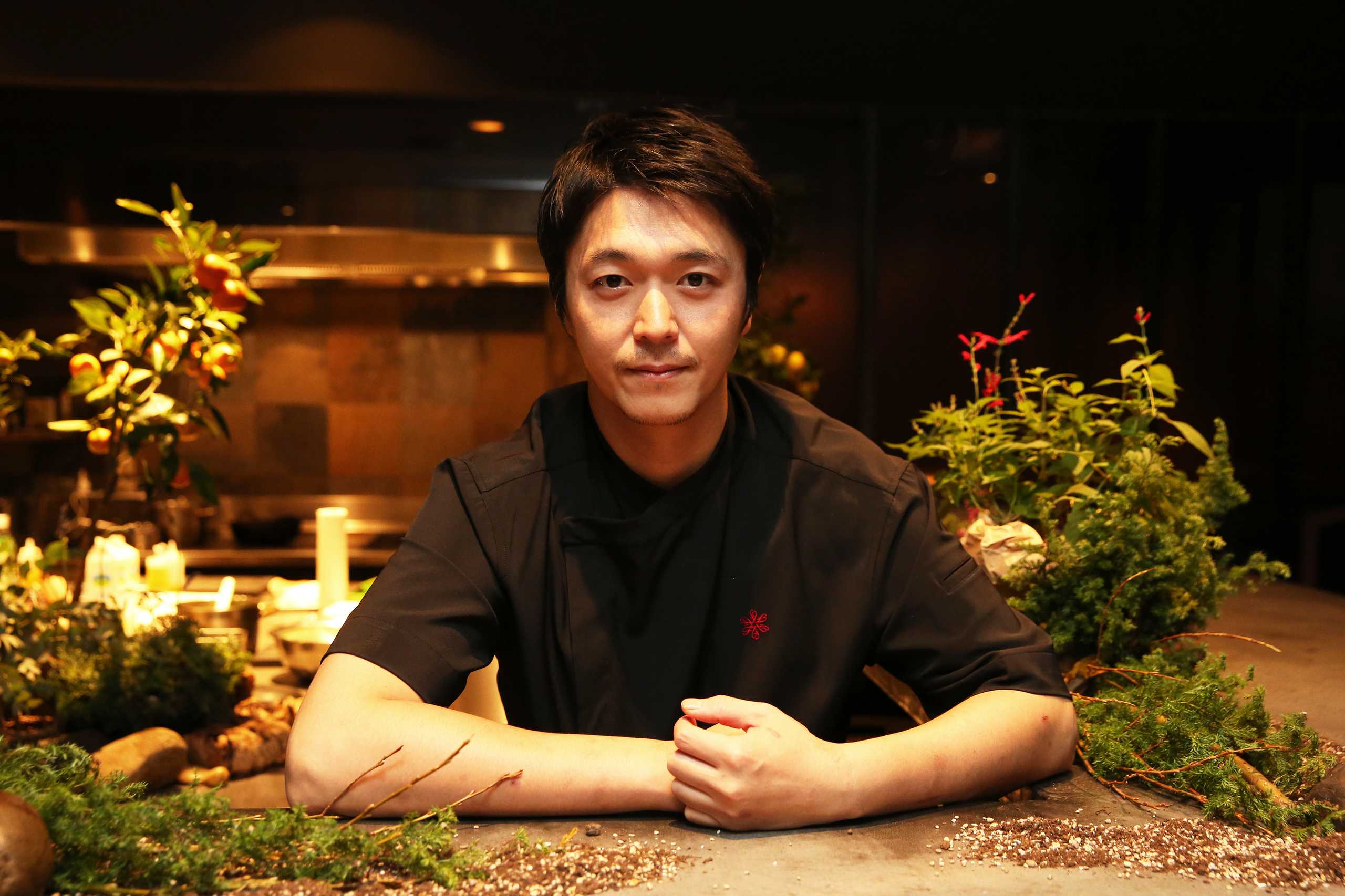 First listed as the "One to Watch" in 2016, Tokyo's Florilège in Aoyama to rank 3rd on Asia's 50 Best Restaurants list in 2018. At the helm of Florilège is Chef Hiroyasu Kawate, who also successfully led his restaurant to receive two Michelin stars from the Michelin Guide Tokyo 2018. As one of the most highly respected chefs in Asia today, Chef Kawate will use Mizumi at Wynn Palace as his stage to create imaginative modern French cuisine with the freshest and highest quality of Japanese ingredients.
When: Wednesday and Thursday, 7:00pm, January 9 and 10, 2019
Where: Mizumi, Wynn Palace, Av. da Nave Desportiva, Macau
How much: MOP $3,500 per person for an 8-course set dinner including sake and wine pairing
For more information, check the event's official page and for reservations, call +853 8889 3663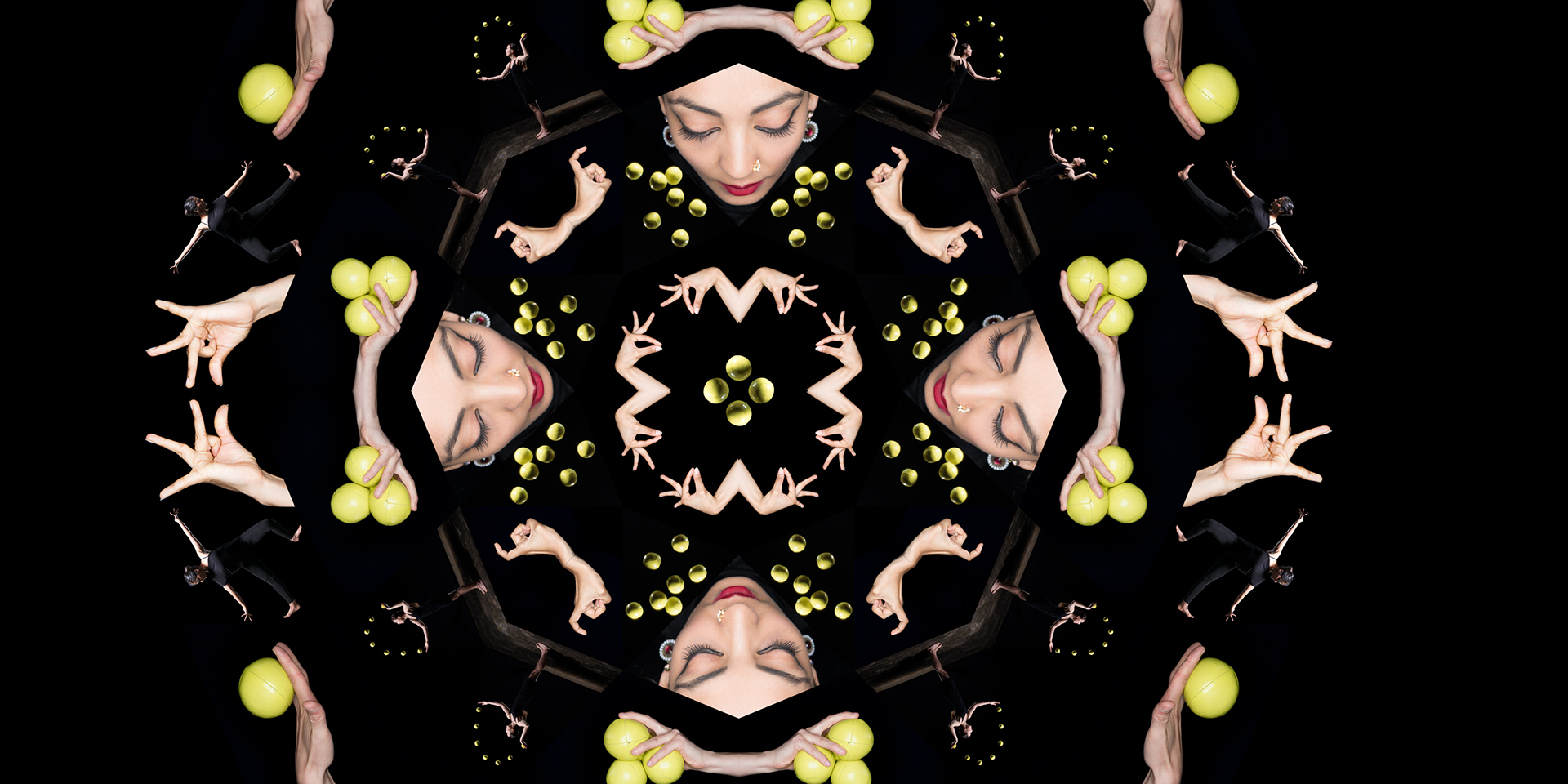 18TH MACAO CITY FRINGE FESTIVAL
The 18th Macao City Fringe Festival invites audience to rediscover the exceptional in everyday life, and to discover theatre spaces in every corner of the city, liberating creativity, injecting changes to daily life, and ultimately turning art into a daily routine.
The 18th Macao City Fringe Festival, organized by the Cultural Affairs Bureau, features a series of outreach activities, including workshops, talks, art critique and sharing sessions, bringing the audience a rich programme of activities and diverse artistic experiences. It will take place from January 11 to 27, 2019.
There will be workshops, family events, outdoor activities, multimedia installations, exhibitions, interactive performances, music, dance and theatre. Their programme is vast and it includes artists from all over the world: UK, Taiwan, China, Portugal and much more!
When: January 11–27, 2019
Where: Several locations throughout Macau peninsula and Taipa, including Mount Fortress, St. Dominic's Square, Lou Kau Mansion, Livraria Portuguesa, Macao Central Library and Senado Square
How much: Tickets range from MOP $50 to $120
Registration for the workshops can be made at here or by calling +853 8399 6699
For more information, visit the Fringe Festival's website or their Facebook page; for ticketing, click here

The Macao Cultural Centre is celebrating its 20th anniversary and the New Year with a number of shows, starting with a concert by Joyce DiDonato. The North American opera diva is supported by Il Pomo d'Oro, an ensemble specialising in works from the baroque period, and which is conducted by Maxim Emelyanychev. In War & Peace: Harmony Through Music presents a collection of arias, with works by English composer Henry Purcell, German genius George Frideric Handel, and the Italian creativity of Leonardo Leo. DiDonato's In War & Peace tour has featured performances at some of the world's most prestigious venues, including New York's Carnegie Hall, London's Barbican Centre, the Berlin Philharmonie, and the Théâtre des Champs-Elysées in Paris.
When: Sunday, 8:00pm, January 13, 2019
Where: Grand Auditorium, Macao Cultural Centre, Avenida Xian Xing Hai s/n, NAPE, Macau
How much: MOP $180–$580
For more information, call +853 2870 0699 or 2855 5555, email [email protected] or see the event's official page
Tickets are available at Kong Seng Ticketing Service and Macau Ticket website

To celebrate the upcoming 20th anniversary of the Macao Museum of Art (MAM), the museum joins forces with the State Tretyakov Gallery (Moscow) to launch the "Masterpieces of Russian Art from the State Tretyakov Gallery" exhibition in Macau. Showcasing a total of 70 oil paintings and statues from the 18th to 20th century at the Russian gallery. All works are from world-acclaimed artists including I.N. Kramskoi, I.Y. Repin, I.I. Shishkin, V.Y. Makovsky, among others. The exhibition begins with the cityscapes of St. Petersburg and Moscow, followed by works that portray Russian culture, natural landscapes, people from all walks of life as well as still life.
When: January 19–April 22, 2019
Where: Macao Museum of Art, Avenida Xian Xing Hai, NAPE, Macau
How much: Free admission
For more information, call +853 8791 9814, email [email protected] or browse through the event's page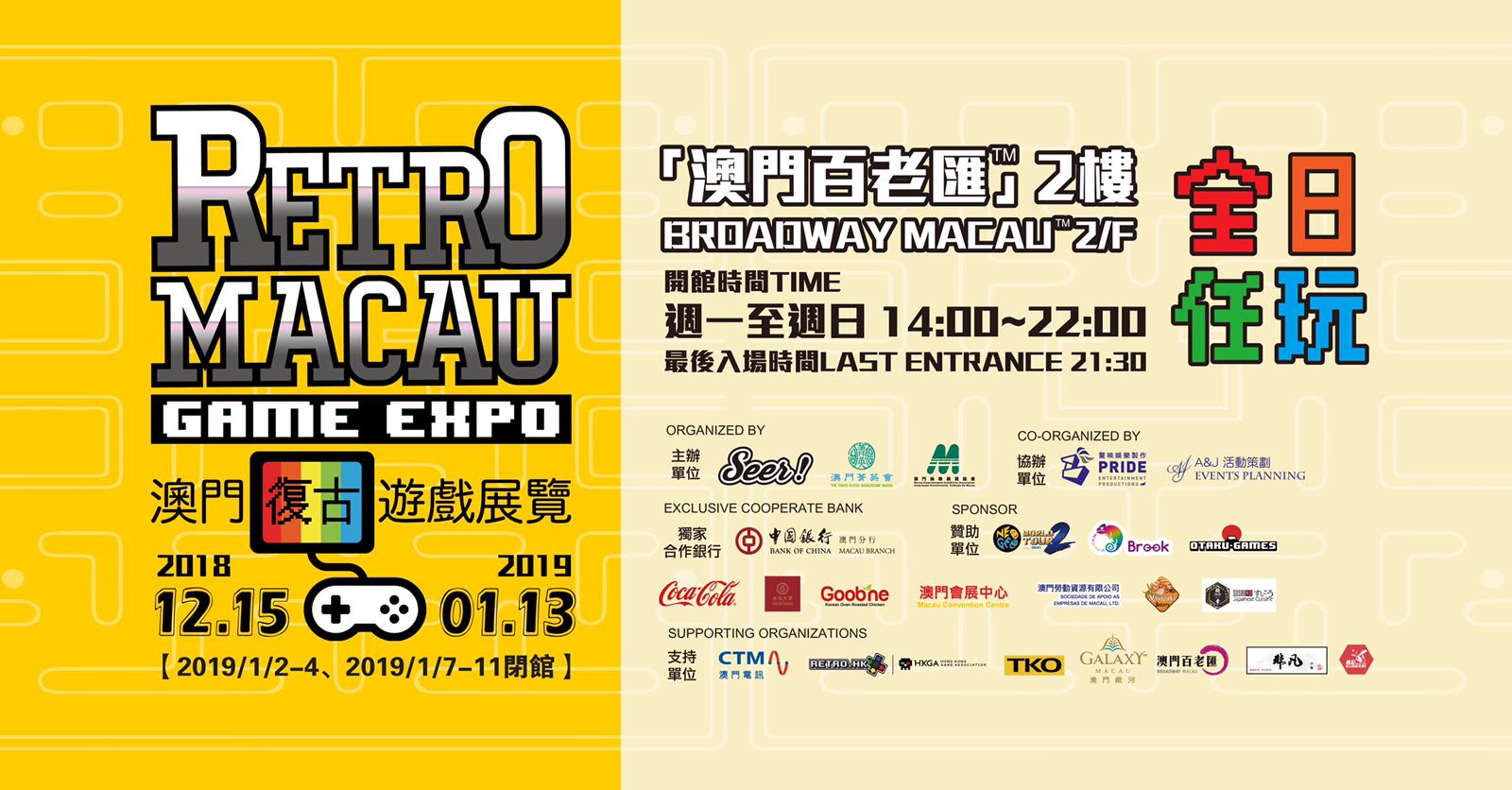 Retro Macau Game Expo is Macau's first and largest event dedicated to the history of video games, with around 100 retro video games and an arcade area provided for experiences. World-class retro games tournaments will be featured, including: The King of Fighters '98, The King of Fighters XIV, with tournaments to be streamed live on various social media platform channels. The winner will receive award money and prizes, as well as a chance to represent Macau to compete with players worldwide. There will also be an exclusive reveal of some rare console devices!
Highlights of the exhibition include a playing area and the tournament area. The Tournament of The King of Fighters '98 and The King of Fighters XIV will be held on December 22 and 23 and the winner will have a chance to represent Macau and compete with players worldwide). There will also be a display area for people to have a look at some of the rare console devices. Light food and merchandise will also be sold on site.
When: 2:00pm–10:00pm (last entrance at 9:30pm), December 15, 2018–January 13, 2019
Where: 2/F, Broadway Macau, Avenida Marginal Flor de Lotus, Cotai
How much: MOP $60 per person, tickets are sold on site
For more information, check the event's official page, their Facebook page or call +853 6288 9485
DFS Group (DFS), hosted the largest and most spectacular edition of its world-leading Masters of Time exhibition on December 7 and 8, 2018 in commemoration of the event's milestone 10th anniversary. The 2018 DFS Masters of Time X collection showcases the height of craftsmanship as well as the best of design and innovation for both men and women.
It features over 450 exceptional, rare watches and exclusive jewelry masterpieces from 30 world-famous brands including Bvlgari, Franck Muller, Hublot, IWC, Jaquet Droz, Piaget, Roger Dubuis, Tag Heuer, Ulysse Nardin and Zenith. This year, in commemoration of the exhibition's milestone tenth edition, several pieces have been created especially for DFS and Masters of Time. The collection will be available for viewing and purchase in Macau until February 28, 2019 before traveling to a selection of DFS T Galleria stores around the world.
When: December 7, 2018–February 28, 2019
Where: T Galleria by DFS, Shoppes at Four Seasons Hotel Macao, Cotai Strip, Estrada da Baía de Nossa Senhora da Esperança, Taipa
How much: Free admission
For more information, visit the event's official website
Share
Tags