For this weekend, we've prepared a selection of the coolest and trendiest events happening in and around town! From sipping cocktails while watching the gorgeous Macau sunset, to art exhibitions and days at the pool, there's a bunch of things to do these next few days. Read on and find out where to be during no matter day or night this weekend in Macau!
(See featured image above)
Wind down after hump day at Vida Rica Bar while enjoying some of the best views in town! Enjoy mid-week vibes at one of the top cocktail bars in Macau on Wednesdays, with their Summertime Sunset Sessions featuring a live DJ playing and their legendary, handcrafted cocktails with food and snacks. Gather your colleagues for some after-work drinks or perhaps have a get together with your close friends for chit chat and gossip!
When: Wednesdays, 6:00pm–9:00pm, ongoing
Where: Vida Rica Bar, Mandarin Oriental, Macau, 945 Avenida Dr. Sun Yat Sen, NAPE, Macau
How much: Drinks start at MOP $98 (snack included)
For more information and reservations, call +853 8805 8928, send an email to [email protected] or check the event's Facebook page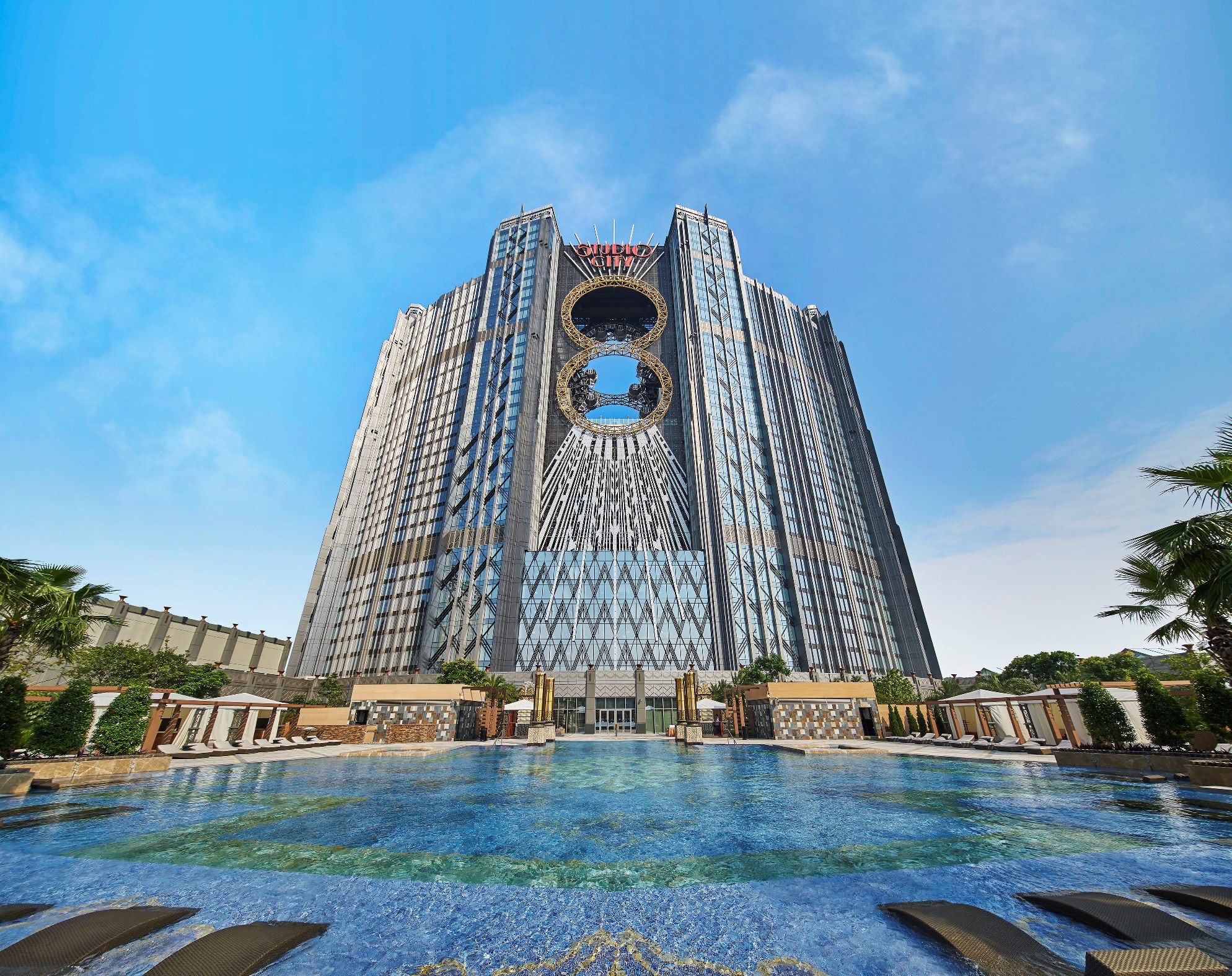 Take a break from your daily routines with a getaway at City of Dreams or Studio City Macau, where the best places to chill out are, during summer with family and friends. You can also enjoy a free room upgrade, late check out and spectacular dining offers with F&B vouchers. What better way to relax and refresh yourself than this limited time offer at not just one but two of Macau's best properties? Studio City has lavish rooms and suites, while their swimming pool is one of the most enticing ones in Macau, so you'll surely have a blast when staying here, especially during summer! Their Studio City Fun-filled Value Package includes a one-night complimentary room upgrade to a Star Premier Suite, a MOP $400 dining voucher, complimentary access to their swimming pool, free parking during the stay period and an additional 10% discount for the industry's staff members.
On the other hand, Studio City's Cross-pool Exclusive Package allows people to enjoy additional dining credit, late check-out until 6:00pm, two admission tickets for the Golden Reel, and complimentary access to both swimming pools of Studio City and The Countdown. Feel like dancing the night away? This offer also includes entry of a maximum of two guests aged 18 years old or above to Club Cubic (per room card).
When: From now until August 31, 2020
Where: Studio City Macau, Estrada do Istmo, Cotai
How much: Studio City Fun-filled Value Package – Starting from MOP $988
Studio City Cross-pool Exclusive Package – Starting from MOP $1,188
*You can use an exclusive rate of MOP $350 to purchase dining vouchers of MOP $500 in face value
For more information, check the event's official page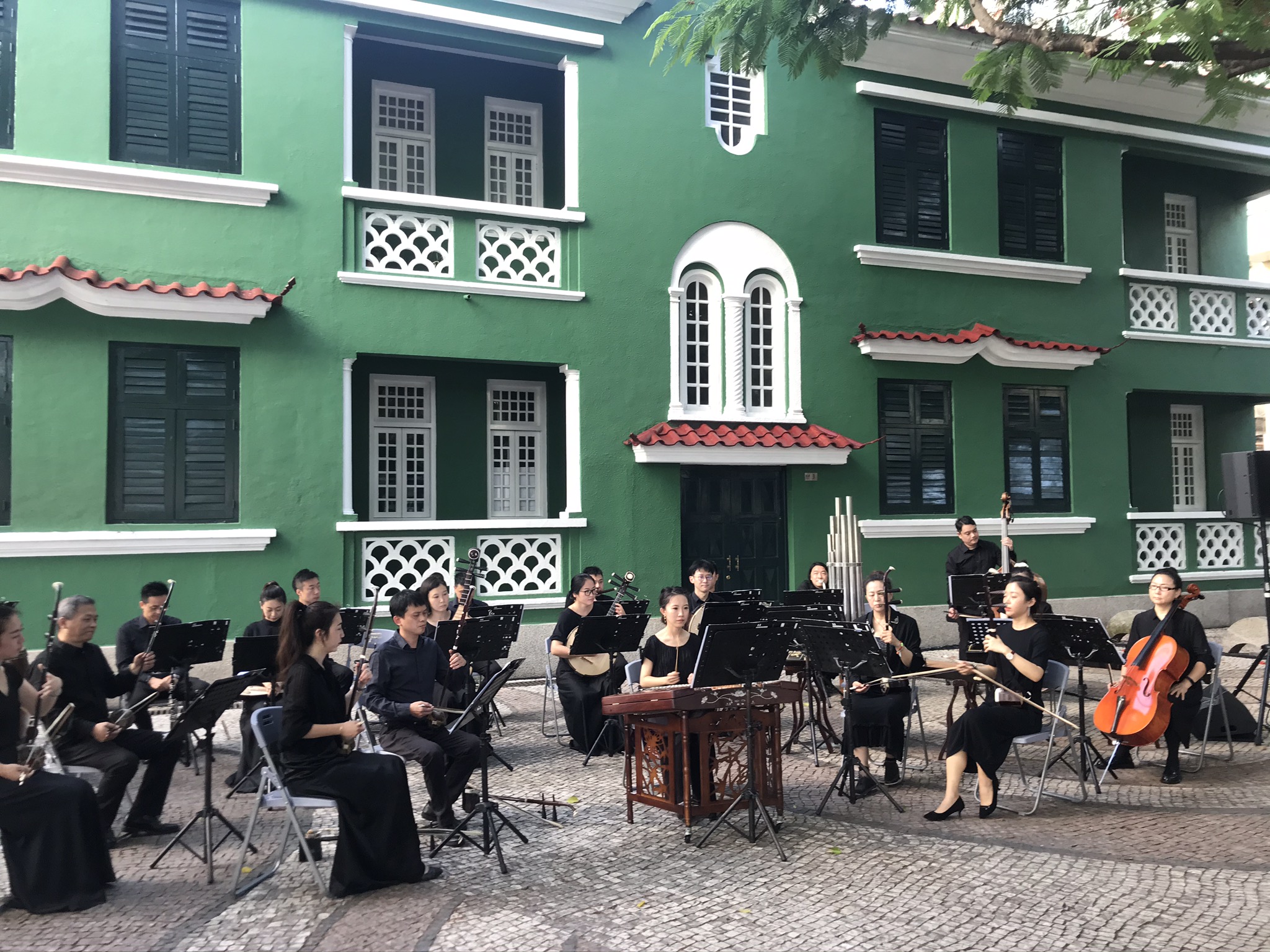 The Cultural Institute is promoting a series of activities and events this summer taking place at two major locations: in front of A-Má Temple and at the Taipa Houses-Museum. From July till August, everyone can enjoy concerts, theatre, performances, and urban wall painting in these areas. With the theme Origins of Macau Traditions, there are programs regarding rituals and legends, stories on fishing villages, traditional dance, music, and popular music concerts. At the Taipa venue, the following will perform: Concrete/Lotus, Escola de Samba de Macau, Tuna Macaense, Grupo de Danças e Cantares de Macau, Grupo Axé Capoeira do Mestre Eddy Murphy, Jandira Silva, Fabrizio Croce and Gabriel, plus Macau Elvis, Victor Kumar & Bollywood Dreams, Grupo de Dança Filipina from the Macau Bisdak Association, music bands 80 & Tal, The Bridge, João Gomes and Band, Ou Mun Pexels, amongst others.
In front of A-Má Temple, you'll be able to see Macau Space for Dance Idea, Dream Theater Association, Miss White Dance Group, the Macao Chinese Orchestra, and more. The Carmo Fair features activities by the Macau International Association of Tea Ceremony, the Macau Traditional Chinese Percussion Association and calligraphy master, Cai Chuanxing, the Brotherhood Art Association and more will present tea, calligraphy, music and literature talks and ceremonies.
When: Saturdays and Sundays, 4:00pm–6:00pm, July 25–August 16, 2020
Where: Largo do Pagode da Barra and Taipa Houses-Museum, Avenida da Praia, Carmo, Taipa
How much: Free admission
For more information, check their Facebook page

Yves has a wide range of interests. Be it in sociology, politics, culture, technology, history, and certainly, in art, his enthusiasm to think critically seems to be indefatigable. As an artist, Yves has a remarkable talent to the imaginative and the humorous, based on which he takes his creative pleasure by means of "appropriation" and "détournement" of usually somewhat boring everyday objects, such as turning empty packs of cigarettes into a karaoke singing machine.
"As we observe in his work 'Until the End of Time', the women featured on the warning messages of the cigarette packs opening their mouths to sing 'Love me Tender', we are introduced into a strange process of communication in which no certainty or conclusion is to be drawn. Rather, it is the questioning that confirms.", the curator says.
When: July 31–August 28, 2020
Where: AFA, 4F Art Garden, 265 Avenida Dr. Rodrigo Rodrigues, Macau
How much: Free admission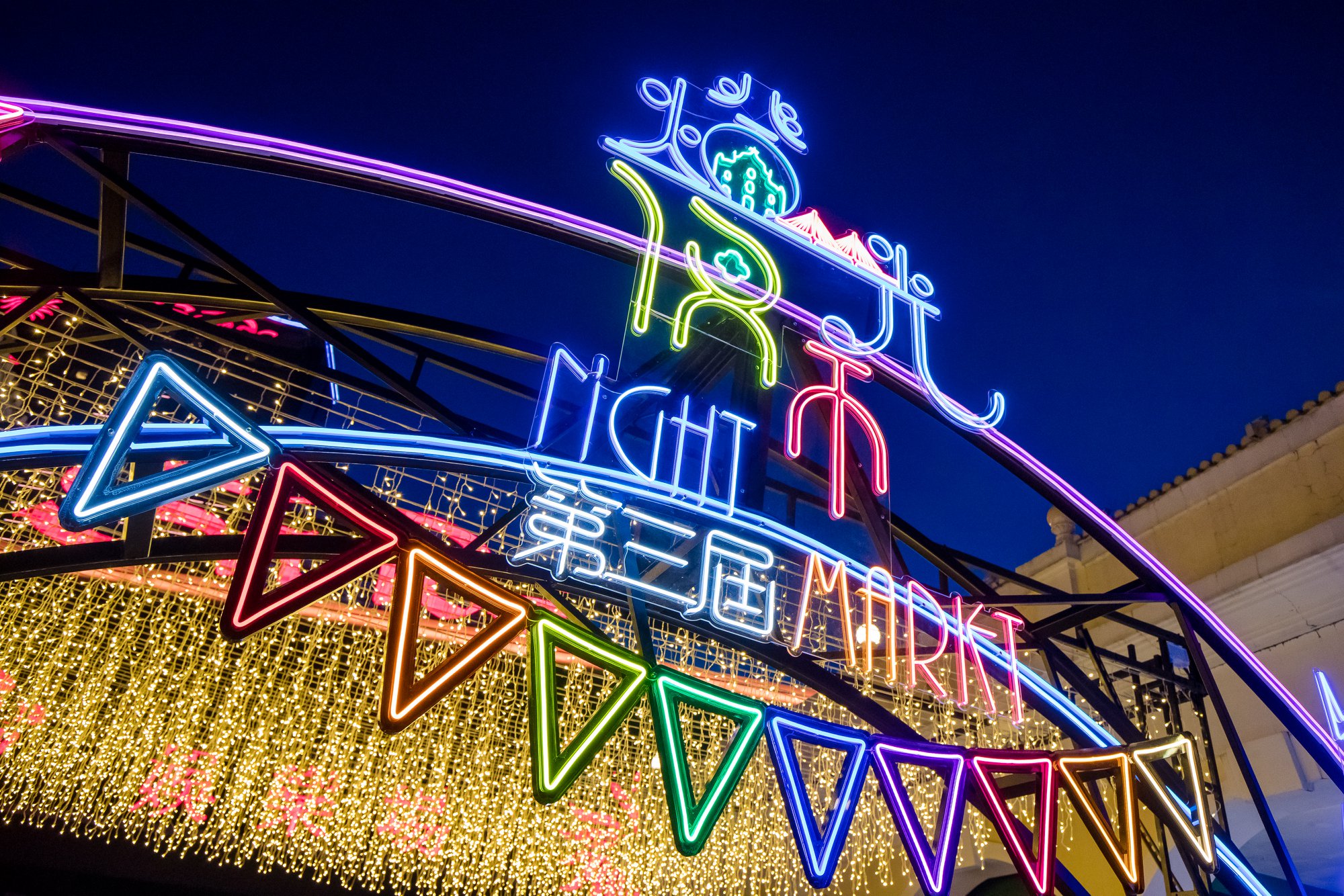 What are you planning to do with your summer weekends? Macau Fisherman's Wharf has the best happenings! Join them for the exciting Light Night Market at Macau Fisherman's Wharf and enjoy non-stop delicious food, beautiful handmade craft items, bouncy castle, and fun-packed games from over 80 booths. The Light Night Market is now ready for some fun family time so gather the gang and remember to come early!
When: Weekends, July 15–September 20, 2020
Where: Macau Fisherman's Wharf, Avenida da Amizade e Avenida Dr. Sun Yat-Sen, NAPE, Macau
How much: Free admission
For more information, check their Facebook page
The Manor at The St. Regis Macao, Cotai Strip presents the latest evolution of its renowned, ocean-inspired dining experience "Stories of the Sea – The Fifth Chapter", featuring an all-new six-course set menu crafted by new executive sous chef, Michele Dell'Aquila. Continuing the success of the previous iterations of the Stories of the Sea menus, Chef Michele has brought together the finest ingredients from the seas of the world with his extensive culinary expertise to indulge guests with a highly refined dining experience without peer in Macau.
Showcasing the finest seafood, including bluefin tuna, black Bouchot mussels from France, and "Glacier 51" toothfish, the signature dish of the fifth chapter of the Stories of the Sea is Kamchatka king crab and langoustine (sourced from Russia and Australia). Chef Michele serves the king crab as handmade fresh tortellini, filled with crab meat to highlight its sweet flavor and tender texture, and then accompanies it alongside a grilled langoustine garnished with lemongrass to impart a uniquely Asian-inspired citrus flavor.
When: 6:00pm–11:00pm, July 1–September 30, 2020
Where: The Manor, The St. Regis Macao, Cotai Strip, Estrada Do Istmo, S/N, Cotai
How much: MOP $788 per person, MOP $1,188 per person with wine pairing
For more information, visit their website and for reservations, call +853 2882 8898 or send an email to [email protected]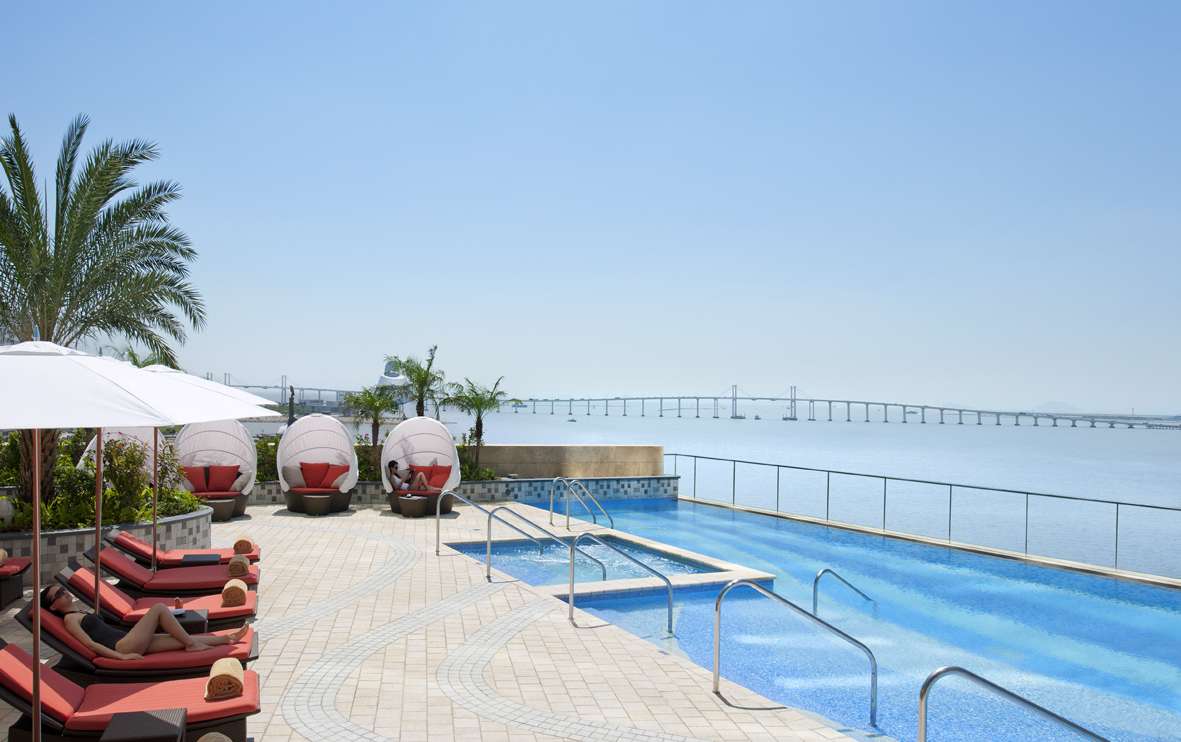 Mandarin Oriental, Macau is offering everyone the chance to fully enjoy their swimming pool overlooking the wonderful city of Macau. Guests can enjoy their day passes on weekends but also weekdays full of sun and swimming all day long! Their day passes include MOP $1,000 dining credit to spend by the pool on lots of food choices, healthy juices or cocktails, while other options even include a bottle of champagne to share between friends or with someone extra special. These passes are eligible for groups of up to four guests.
When: From August 1, 2020
Where: Mandarin Oriental, Macau, 945 Avenida Dr. Sun Yat Sen, NAPE
How much: Weekday pool pass – MOP $1,400 (inclusive of MOP $1,000 dining credit), MOP $1,800 (inclusive of MOP $1,000 dining credit and one bottle of Veuve Cliquot champagne)
Weekend pool pass – MOP $1,800 (inclusive of MOP $1,000 dining credit), MOP $2,200 (inclusive of MOP $1,000 dining credit and one bottle of Veuve Cliquot champagne)
For more information and bookings, call +853 8805 8888, send an email to [email protected] or check their website

In 2019, two artists–one from Hong Kong and another from Taichung, Taiwan–together with a curator from Macau, came up with the title "City" as the association's first exhibition. "City has no borders. It is not a country. In this global context, a city can only give you a little bit background of what culture you are, but cannot define the person", the association explains.
"Now I look back at all the artworks that we have gathered–they come from Fukuoka, Guangxi, Hong Kong, Hubei, Kvam, Macau, Osaka, Shenzhen, Taichung and Tokyo, the topic "City" generated a more profound idea. It is not about a place, they are about the people who surround us or things that we get into and inspired us", curator Mel Cheong says.
When: August 2–31, 2020
Where: Jao Tsung-I Academy, 95 C-D Avenida do Conselheiro Ferreira de Almeida, Macau
How much: Free admission
For more information, call 6664 8809 or send an email to [email protected]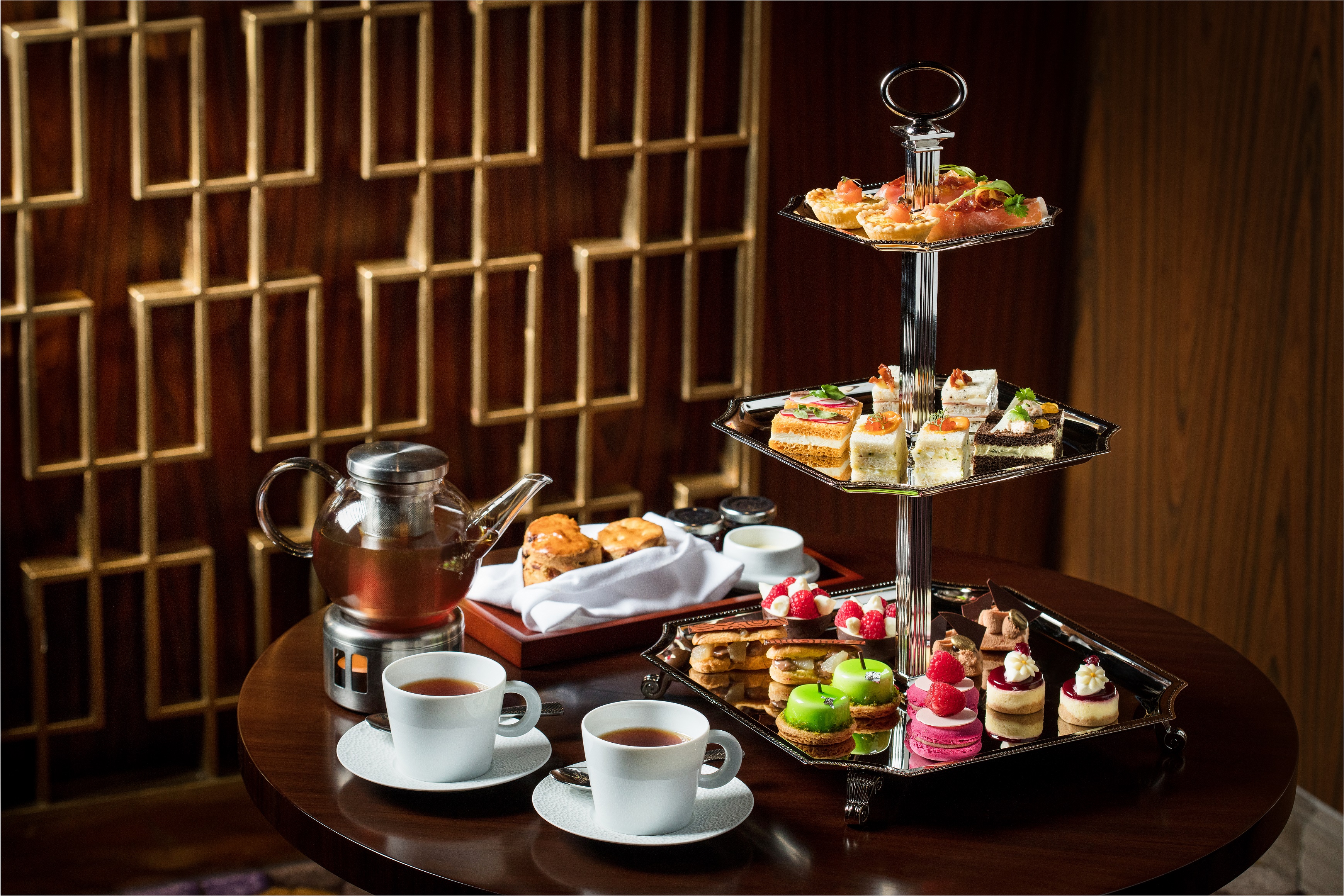 Although breakfast, lunch, and dinner are the three main staple meals of the day, there are also "in-between" slots that are perfect for a short tête-à-tête with friends and family. Besides brunch, another "in-between" meal known as afternoon tea is usually overlooked but it's the best time for a good catch up session! Usually, afternoon tea sets come with both sweet and savory little appetizers, plus a wide selection of teas, juices, and even cocktails. For your next catch-up with your friends, read on to find more about the best afternoon tea sets in Macau.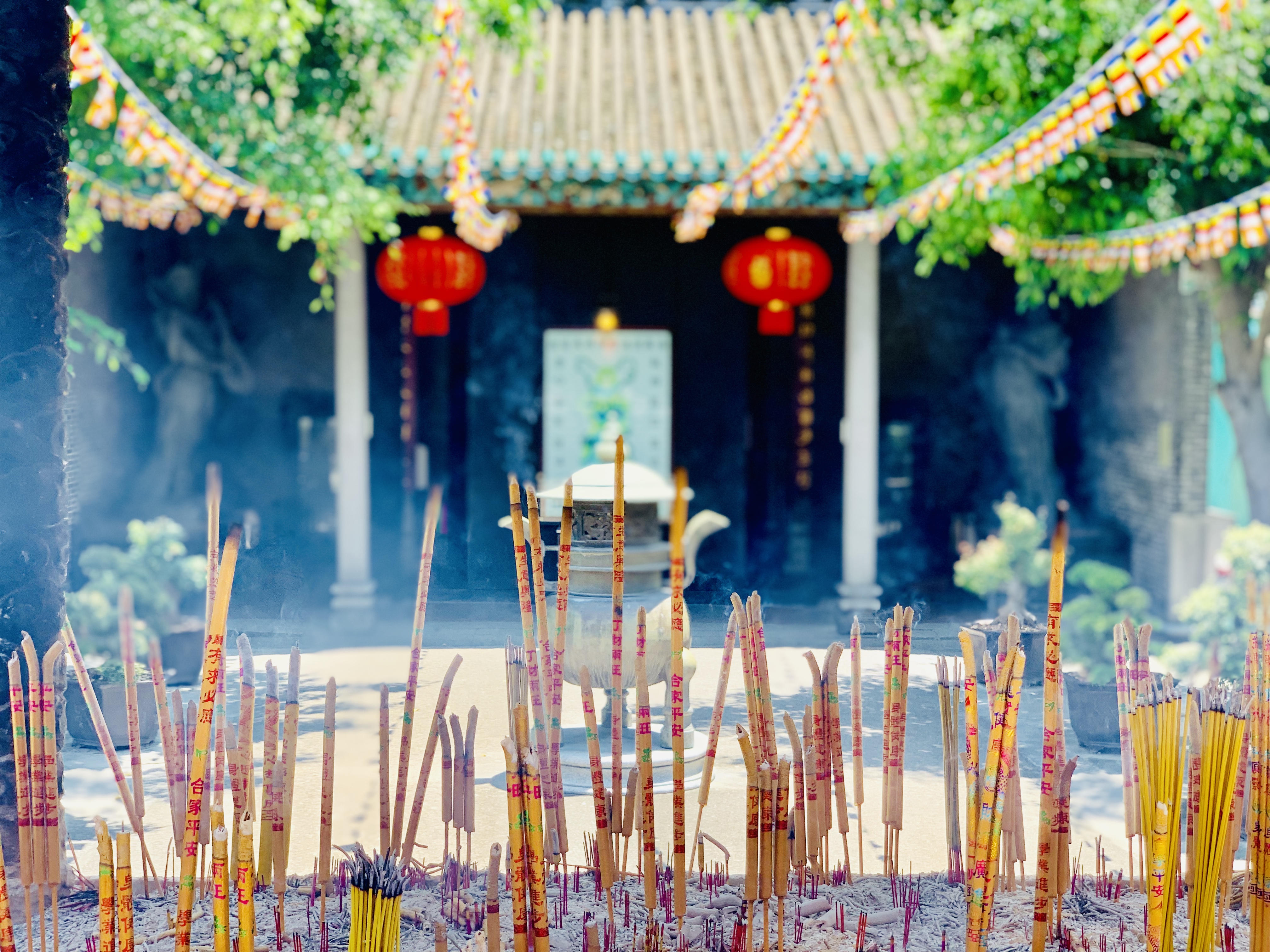 The beautiful Kun Iam Temple (Kun Iam Tong) in Avenida do Coronel Mesquita is a Buddhist temple that dates back to the 13th century and is dedicated to Kun Iam. This Taoist Goddess was also venerated amongst the Chinese Buddhists and came to represent a version of Avalokiteshvara, the Bodhisattva of Mercy. In Mahayana Buddhism, a Bodhisattva is a person who is able to reach Nirvana but delays doing so through compassion for suffering beings. The building we see today was erected in the 17th century, in 1627 and stands amidst the other equally beautiful and intriguing temples in Macau.
As tradition dictates on these occasions, the temple is divided into three pavilions, one dedicated to the three precious Buddhas, one to the Longevity Buddha, and the third to Kun Iam. The setting is idyllic with beautiful trees and gardens in perfect harmony. As most Bodhisattvas, Kun Iam is dressed as a princess, in real brocade silk, complete with a traditional headpiece that is changed every year. 
Kun Iam Temple 2 Avenida do Coronel Mesquita, Macau, www.macaotourism.gov.mo
Also read: Your Ultimate Guide to Macau's Most Beautiful Temples
Tags