Name: Doris Chiang
Age: 21
Nationality: Taiwanese
Instagram: @wannnruu
Our special feature Macau Street Style to highlight Macau fashion—follow our Instagram @macaustreetstyle for daily inspiration!
When you hear the word "fashion" what comes to mind?
I think fashion is not just about wearing or anything you put on your body. It's more like an attitude about life, it can be a lifestyle, the way you live, it's just a thing that matters to me in my life.
What colors do you see yourself best in?
I think it would be black and white. Denim blue comes in close as well.
How would you describe your personal style?
I like wearing cozy and trendy clothes. I wanna let people see me and think I am a girl lives in South California.
Where do you get your fashion news and inspiration from?
Instagram, of course. I like to follow some fashion bloggers or celebrity, then check their outfit post. I also love to search some fashion news on an online magazine like Vogue.
Who helps you take your photos?
My best friends Joy and Tiffany are the best photographers I've ever had!
If you had to wear one thing for the rest of your life, what would that be?
I will go with a one-piece dress. It is simple and classic that it also can handle any kind of style.
Do you have a favorite filter app you use for your photos?
I always use two apps to make photos match my Instagram layout. First, I'll use Snapseed to adjust brightness, highlights and shadows, then open Foodie to make my photo's tone pinker (that's my Insta theme!).
When dressing up to go out, what are your "three-must-haves"?
Lipstick, watch and a coat or jacket.
How does Macau inspire the way you dress?
Macau combines the characteristics of China and Portugal. The atmosphere is colorful and I don't want to lose in the colorful background, so I dress in simple colors such as white and black, gray with plaid.
Where is your 'go-to-shoot' in Macau?
The street next to the Ruins of St. Paul's and Fisherman's Wharf.
Which iconic celebrity do you look-up to?
Paola Alberdi's style is my favorite.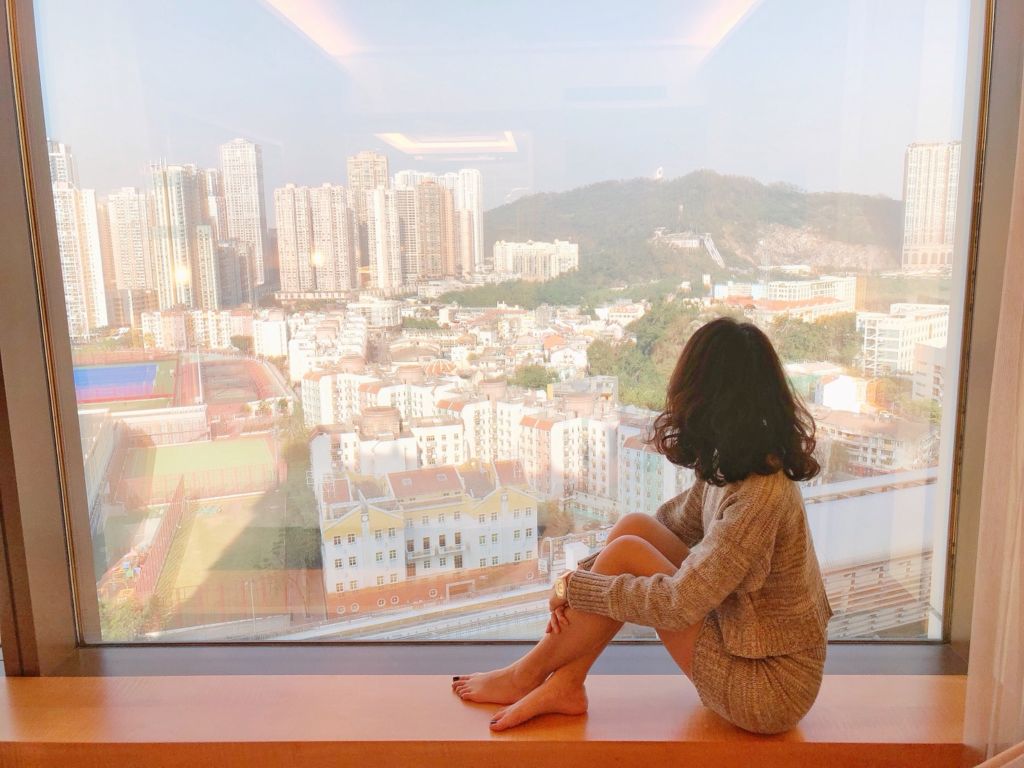 Share
Tags
Related Posts