Is it possible to explore Macau in one day? This question has often been thrown our way, and our resounding answer is a big "No". There is no way to discover and learn the secrets of this city with rich history and culture in a single day. However, that doesn't mean you should not explore Macau if one day is all you have. Macau is diverse and vibrant, offering visitors an eclectic program of historic sites, delectable dining, warm hospitality, and more. You'd better make every moment count! Check out our guide on how to live your best 24 hours in Macau.
Getting Around
The most convenient way to see the city is on foot but you'll definitely need transportation to travel between Taipa, Coloane, and the Macau peninsula. Choose between taking the taxi (the fastest way), bus (convenient and cheap), light rail (cool, but doesn't cover most of the city), or free hotel shuttles (no charge, but limited routes).
Also read: A Quick Guide for First Timers to Macau
Also read: Things to Know Before Visiting Macau

8:00am to 10:00am
The best way to explore a new place is always walking. Kick off your day with a stroll around Senado Square, a part of Macau's historic center that is included in the UNESCO heritage sites list. Filled with architectural wonders and cultural landmarks, this area is the most visited among tourists for a reason. Don't miss the Baroque St. Dominic's Church, the Holy House of Mercy, and Leal Senado across the street.
We suggest trying a taste of the famous durian ice cream and grabbing some almond cookies as you walk along your way to the Ruins of St. Paul. You will soon notice that shops line the road to the iconic landmark in Macau and they pass out free samples, which is great fun and a zero-cost way to taste some of the city's specialties. Besides, it's a good place for souvenir shopping too!
Also read: One Day in Macau: Itinerary for History Lovers

10:00am to 12:00pm
Once you've admired Macau's most popular landmark and once Asia's most impressive Catholic church (now the Ruins of St. Paul), make your way further up the hill to reach the Macau Museum tucked inside Mount Fortress. It's easy to navigate your way with the signs on the pathways. The permanent exhibitions include the first floor devoted to history, the second floor focusing on folk customs, and the third floor dedicated to contemporary Macau. The museum also houses a regularly rotating series of temporary exhibitions covering a variety of topics. 
A visit to the Macau Museum will fill you in on everything that's led the SAR to where it is now. The modern and multi-cultural city is filled with rich cultural heritage and an enviable lifestyle. There is a small fee of MOP $15 for this museum but almost all the other museums and galleries around the city are free admission, should you wish to visit them. 
Also read: 5 Original Museums in Macau
Also read: Macau's Quirkiest Museums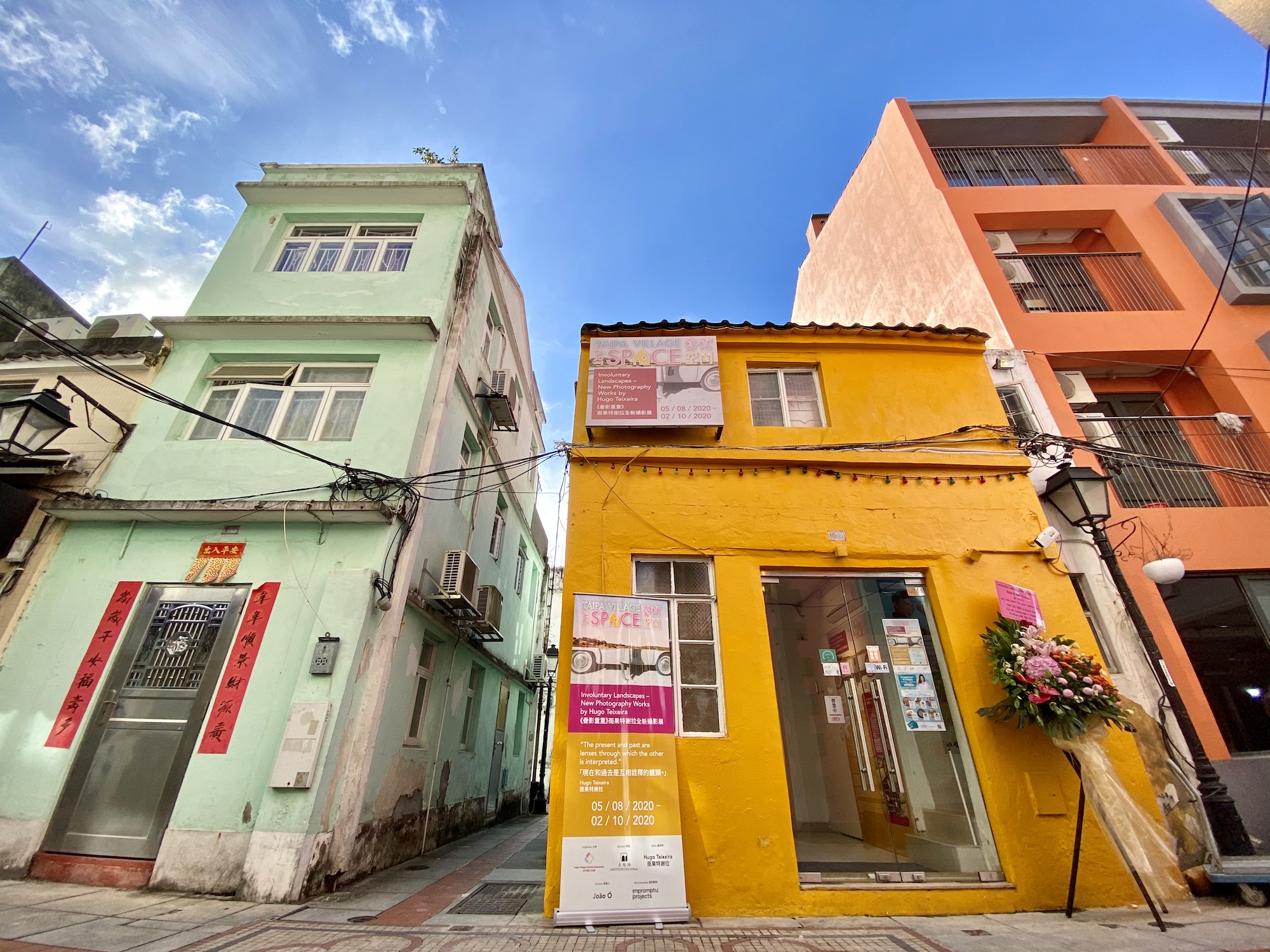 12:00pm to 4:00pm
Wrap up your sightseeing in central Macau and prepare to move to another island to explore further and grab a much-needed lunch to power up your afternoon.
We've said it before, no trip to Macau would be complete without taking a tour of the historical Taipa. The enchanting alleys of Taipa Village are filled with charming local shops, beautifully colored colonial villas, stunning churches, and ancient temples. There will be more walking ahead so eat and drink your way around Rua do Cunha and get a taste of Macanese bites and treats. 
If you feel like sitting down for a substantial lunch, Taipa Village offers an impressive range of restaurants, from old Cantonese eateries to a Goan bar, Portuguese establishments, Macanese cafes, and so much more. Whatever you feel like having, your craving will be easily satisfied in this gastronomy hub. Another pleasant bonus is that Taipa Village, unlike other Macau neighborhoods, features many delightful rooftops overlooking the colorful narrow streets. 
Also read: Eat & Drink on Rua do Cunha in Taipa Village
Also read: The Best Things to Do in Taipa Village
Also read: Great Places to Eat in Taipa Village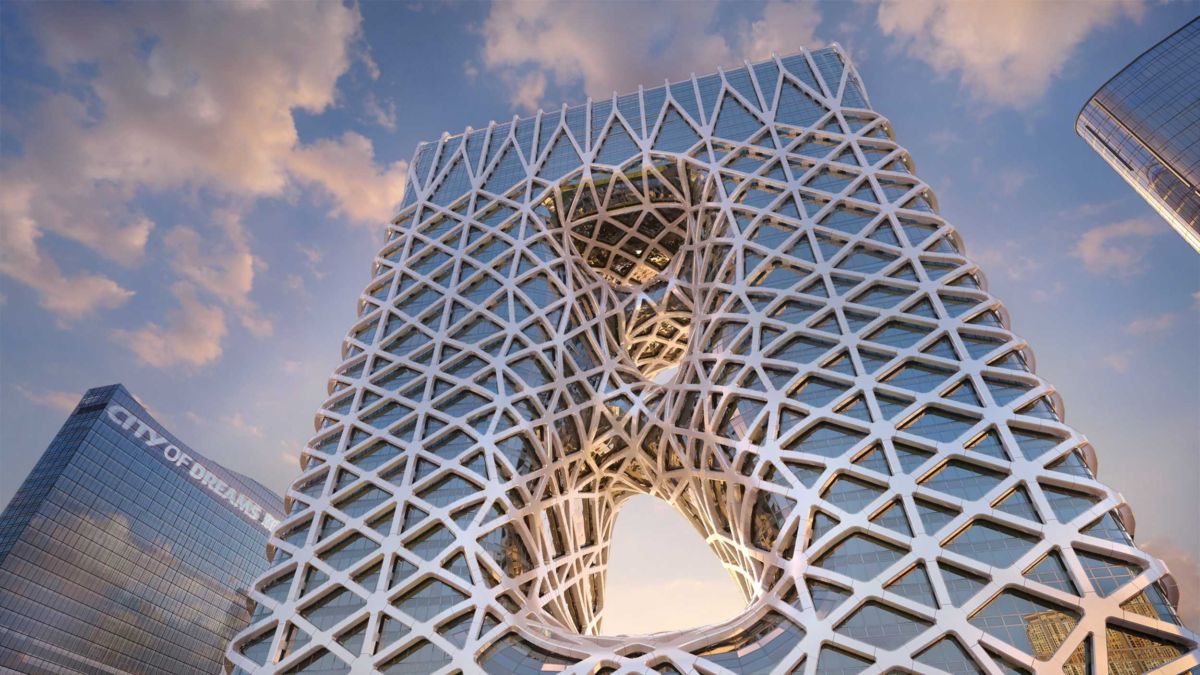 4:00pm to 7:00pm
After Taipa, head to Cotai, the bustling district of Macau, filled with eye-catching architecture and resorts. One building that stands out from the skyline is the iconic Morpheus, designed by Zaha Hadid Architects. This hotel is the first high-rise building with a free-form exoskeleton steel structure. But don't limit yourself to observing this unique design from the outside. Step into Morpheus to see its futuristic interior and impressive collection of modern art!. 
There's no shortage of luxurious hotels in Macau. You'll find the biggest casino in the world housed at The Venetian Macao. Its interiors are decorated with opulence and draw huge crowds of tourists to the city. More than just gaming, Macau is also an entertainment hub renowned in Asia for hosting international acts.
Hotel-hopping is the right word to describe the best of Macau sightseeing. Head to The Parisian Macao to see the striking structure of Macau's Eiffel Tower. A half-scale authentic recreation of the most romantic structure in the world, Macau's Eiffel Tower sits magnificently at the hotel's entrance. It has two observation decks that offer stunning views of the city. 
One more must-visit is MGM Cotai, another architectural landmark that will amaze you with an extensive collection of art, from imperial carpets to contemporary pieces. Explore the other properties with a cable car ride to Wynn Palace and its magnificent dancing fountains or take a stroll around Studio City Macau if you have more time.
Also read: 10 Fascinating Facts Why Morpheus Is Macau's Next Big Thing
Also read: The Heart of Macau Entertainment: A-Z of Cotai Strip
7:00pm to 10:00pm
When it's time for dinner, you'll find plenty of options where to go in Cotai. For a rewarding meal, we suggest heading to The Manor at The St. Regis Macao for its stylish setting and a memorable medley of flavors on offer or MGM Cotai's Grill 58 for an excellent steak or high-quality grilled seafood. If you want to splurge even further, try one of the Michelin-starred restaurants, such as Jade Dragon at City of Dreams or Lai Heen at The Ritz-Carlton, Macau. Whichever way you go, Macau is teeming with local and global cuisine of outstanding quality. You can also head to Broadway Macau Food Street for some laid-back, casual dining. The hawker-style street market vibe is complemented by fuss-free and delicious dishes that a true traveler needs to try.
The Manor The St. Regis Macao, The Londoner Macao, Estrada do Istmo, s/n, Cotai, +853 2882 8898, www.stresgismacao.com
Grill 58 MGM Cotai Avenida da Nave Desportiva, Cotai, +853 8806 8888, www.mgm.mo
Jade Dragon City of Dreams, Estrada Do Istmo, +853 8868 6688, www.cityofdreamsmacau.com
Lai Heen 51F, The Ritz-Carlton, Galaxy Macau, Estrada da Baía de Nossa Senhora da Esperança, Cotai, +853 8886 6868, www.galaxymacau.com/lai-heen
Also read: Michelin Starred Restaurants in Macau to Dine At
10:00pm to midnight
There is no better way to finish a day full of adventures than having a few drinks to unwind. Head to one of Macau's many cocktail bars to taste their signature creations. If you are looking for a place with a classy interior and sophisticated vibe, head to one of the hotel bars. Should you want to experience something more laid back and humble, Taipa Village would be the area to explore bars and pubs. Whatever you opt for, your night in Macau will certainly be one to remember. And while you sip on that delicious cocktail overlooking the stunning city skyline, start making plans to come back for more Macau adventures! 
Also read: Show Me the Way to: Macau's Best Cocktail Bars
Also read: Hold My Beer: Macau's Best Pubs & Bars
This article was originally written by Macau Lifestyle in July 2018 and updated by Ksenia Kuzmina in April 2022.
Tags
Related Posts