Besides all the wonderful Christmas decorations–both outdoors and indoors–and dining delights, plus promotions and exclusive seasonal deals, the holidays are also great if you're looking to catch up on art and culture! There's a lot of culture and arts events to enjoy this winter in Macau, so be sure to check them all out but first, read through our selection of wonderful things to do around town. Also, don't miss out on the exclusive and time-limited opportunity of winning a two-night stay with dining at Grand Lapa, Macau! Know all about this giveaway below!
In celebration of the 21st anniversary of Macau's return to the motherland and also Christmas, IC presents a series of 17 cultural and artistic activities, including performances by the Peking Opera, concerts, workshops, and exhibitions, among others, allowing the public to celebrate in an atmosphere full of arts and culture. The Palace Museum annual exhibition is the most anticipated cultural event in Macau. It features 87 sets of costumes of the Qing Dynasty of the Palace Museum collection, showcasing the costume system of the Qing court as well as the cultural connotations and aesthetic interests of costumes. The Macao Chinese Orchestra presents a free concert "Listen to the Voice of the Chinese", at the Company of Jesus Square, in commemoration of the 75th anniversary of the death of the renowned musician, Xian Xinghai. The Macao Chinese Orchestra joins hands with the prominent Choir of the China National Traditional Orchestra to present Production Cantata.
The China National Peking Opera Company presents two Peking operatic pieces, Female Generals of the Yang Family and A Right Royal Match, led by Vice President Zhang Yafeng and presented by renowned opera performers Yu Kuizhi and Li Shengsu. Besides these, The Macao Orchestra will also present the "Christmas Concert – Christmas Delight" at MGM Cotai, featuring Taylor's Christmas Overture, Tchaikovsky's excerpts from the Nutcracker Suites.
When: December 17–25, 2020
Where: Macao Cultural Centre, Square Company of Jesus (Opposite the Ruins of St. Paul's), The Spectacle at MGM Cotai, Sir Robert Ho Tung Library, Seac Pai Van and Taipa libraries
How much: Chinese Opera concerts – MOP $100–200 per person. Free admission for all the other activities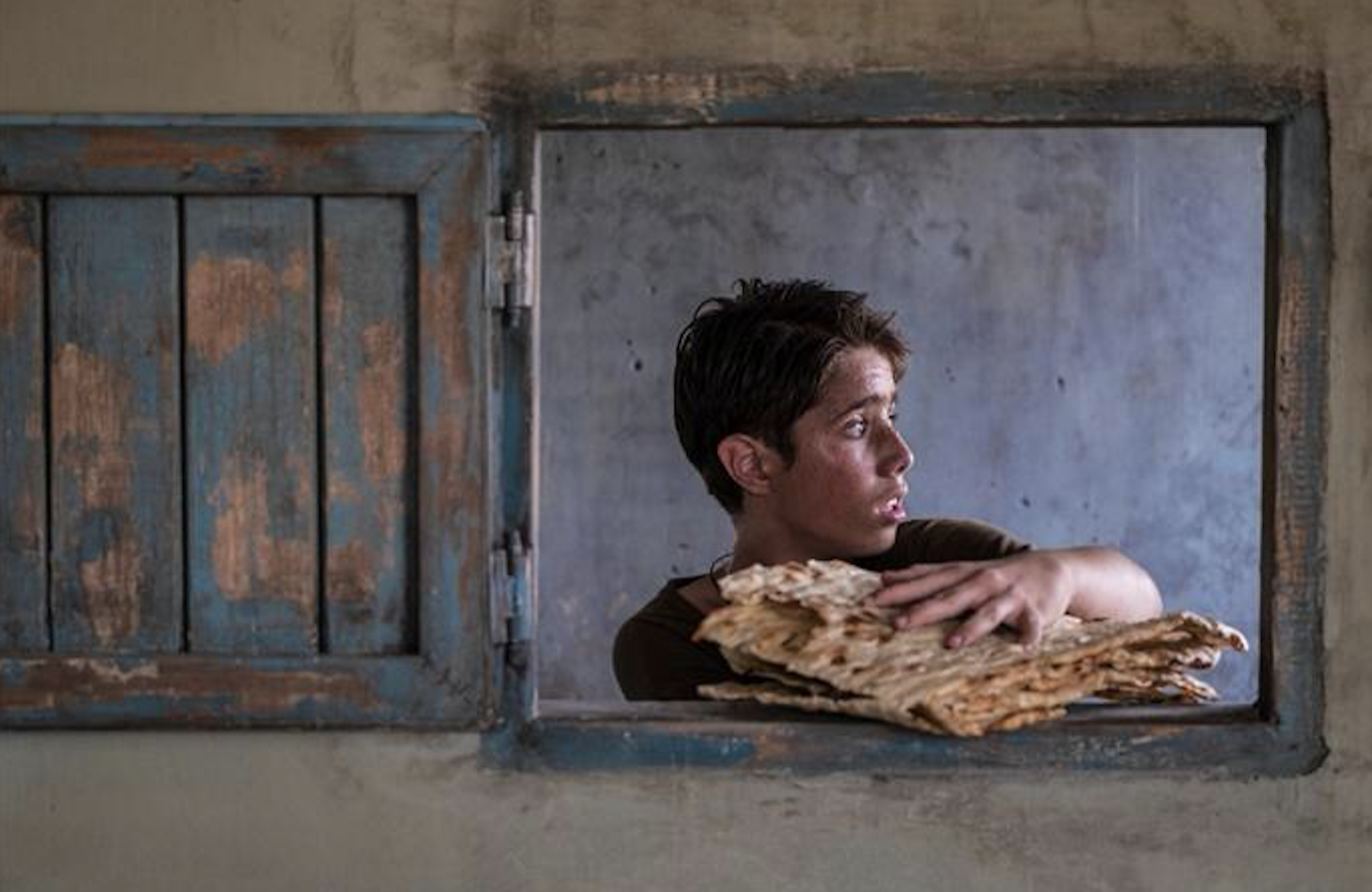 Competition is the festival's international competition group comprising 11 feature films, which is a showcase for first- and second-time filmmakers. A jury of five film personalities will appraise and award the best film works. Chinese film director, producer, and screenwriter Ning Hao (Mainland China) will be jury president together with Jury members Mattie Do (Laos), Nina Hoss (Germany), Eric Khoo (Singapore), and Albert Lee (Hong Kong).
The International Film Festival & Awards.Macao (IFFAM) was first launched in 2016, jointly organized by the Macao Government Tourism Office and the Macau Films & Television Productions and Culture Association; the film festival is held in Macau annually in December for a duration of approximately one week, to introduce world-class exchange opportunities to local cultural and creative industry professionals and to further raise Macau's international profile.
When: Thursday–Tuesday, December 3–8, 2020
Where: Macao Cultural Centre, Avenida Xian Xing Hai s/n, NAPE, Macau
How much: TBA
For more information, check the event's official website
Also read: Famous Films Shot in Macau

Nam Van always had the reputation for being a quiet and peaceful place in the city. Well, it's time to change your perception, as this area has had a major revamp and it's now a certified hotspot where people do all sorts of cool things: from urban street art photography to paddleboat rides on the lakes or a picnic by the water, there are some pretty interesting things to do in this boardwalk zone, that's set close to the city center!
Anim'Arte Nam Van is the name given to this area–combining the Portuguese words "arts" and "animation"–and besides restaurants and large open areas–where amateur artists sometimes casually perform–there are also some fun water activities to do, especially when with kids or looking for a different romantic move. We're talking about those bird-shaped vessels set on the water, ready to be rented and taken to the horizon!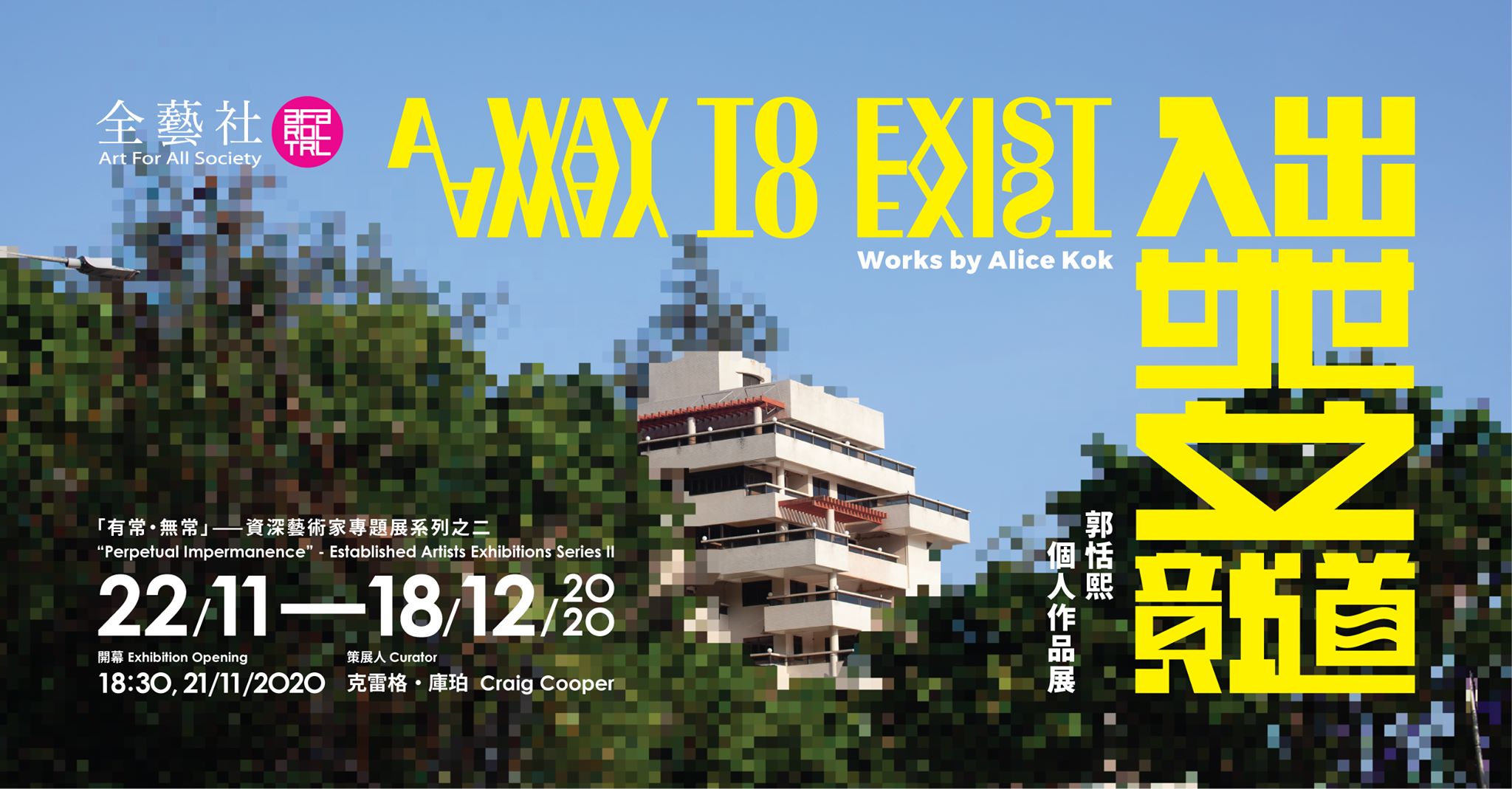 Macau artist Alice Kok showcases her solo exhibition "A Way to Exist, Away to Exist" – Works by Alice Kok in AFA Macau on November 21. In A Way to Exist, Away to Exist, Alice Kok presents a body of work whose expression is intrinsic in its subject, one that explores exchanges between spiritual practice and community using image making, objects, interviews and print. The new works in this exhibition take a recursive and imaginative approach so as to reposition the artist's relationship experiences of identity, writing and landscape—both those personal to the artist and those shared with others. The results of these experiential moments as shared by Kok are personal and direct invitations, but they also invite a wider community to contemplate her activities.
The artist's photographs of Macau and Tibet consider the production of cultural and cross-cultural identities. As we rethink these subjects in the wake of a global pandemic, Kok's partially distorted images invite us to consider anew our relationships with movement, communication and far-off places. These broad terms—abstractions to many of us—have direct personal significance for the artist, whose own family unit is currently separated between these two places.
When: November 21–December 18, 2020
Where: AFA, 4F Art Garden, 265 Avenida Dr. Rodrigo Rodrigues, Macau
How much: Free admission
For more information, call +853 2836 6064 or send an email to [email protected]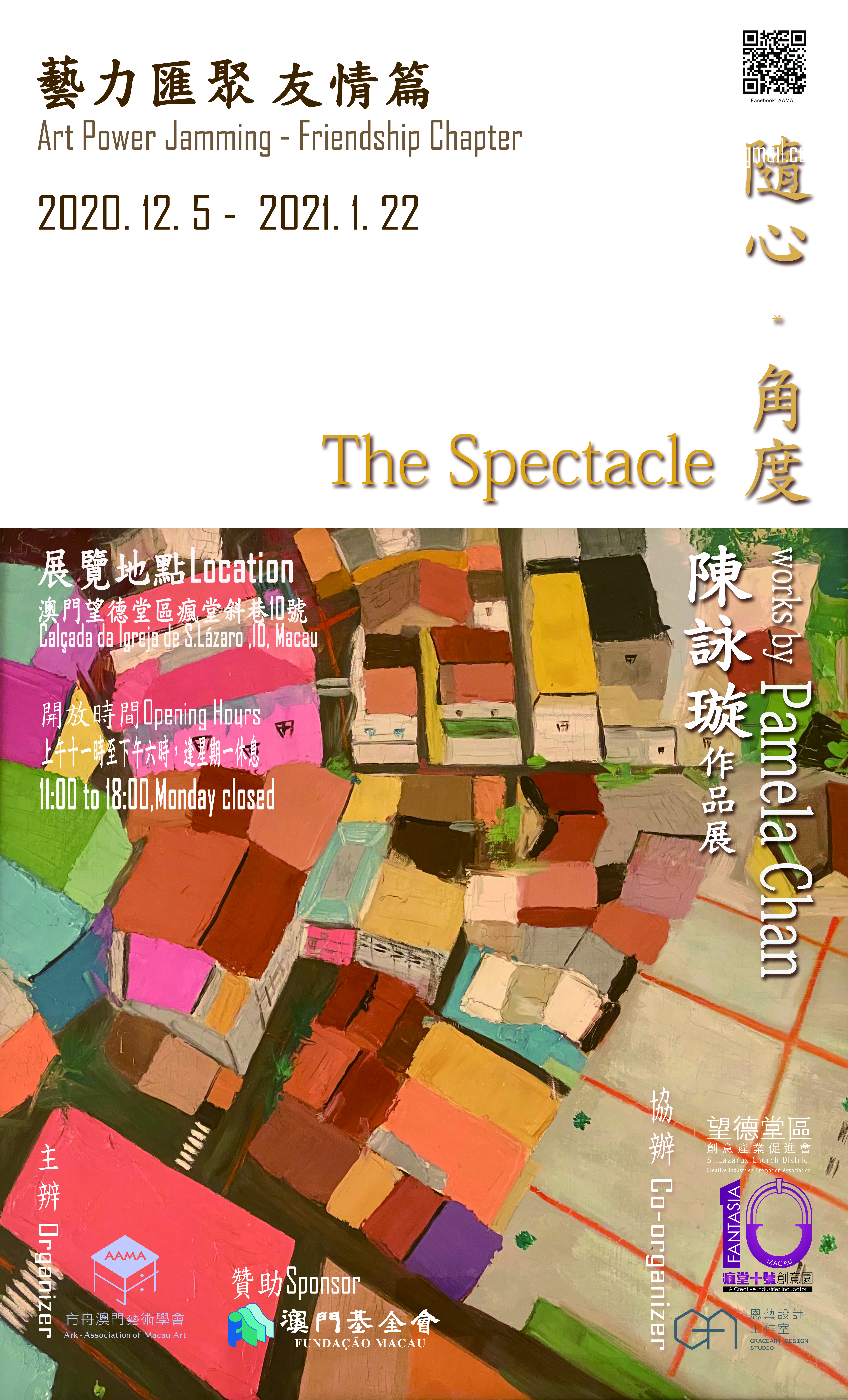 This exhibition series not only creates an exchange platform for different artists who embody different talents and artistic skills, but also allow the general public and tourists to appreciate their unique artworks at the show venue. All artworks embrace the same goal–that is to express the vitality of art.
Through this exhibition, Pamela intends to showcase the best sceneries which are interpreted by her eyes at different angles–from bird's eyes view, elevation and looking up views to imaginative compositions. All these scenes are generated from the spaces and environments where she is familiar with in her daily occurrence, from home, workplace to travel cities, or somewhere in other dimensions which might not exist. Collectively they fabricate a stunning feast in her eyes!
When: December 5, 2020–January 22, 2021
Where: Creative Industries Promotion Association of St. Lazarus Church District, 10 Fantasia, 10 Calçada da Igreja de São Lázaro, Macau
How much: Free admission
For more information, check the organizer's Facebook page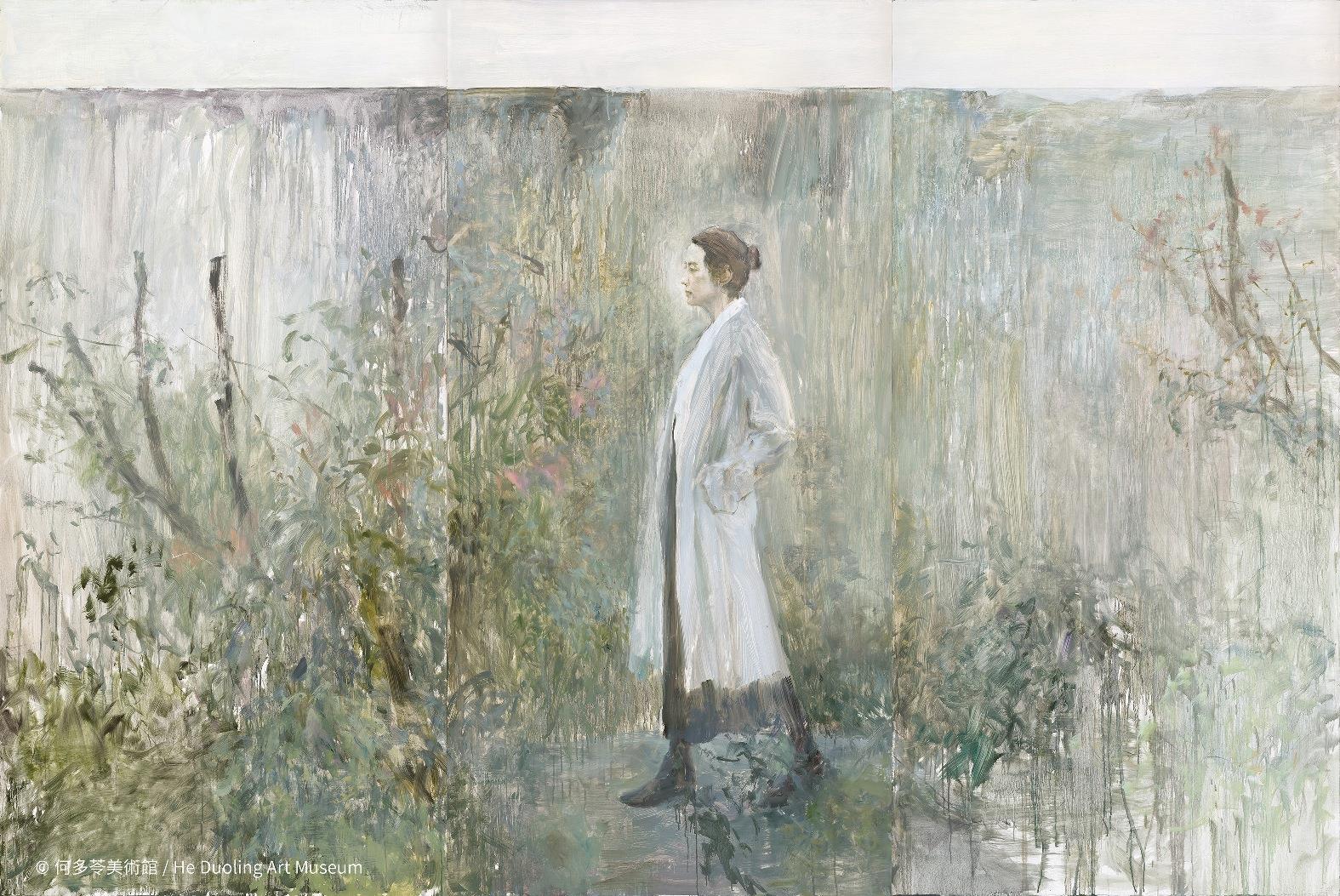 The Rebirth in the Spring Breeze: Art Exhibition of He Duoling showcases nearly 50 pieces and sets of sketches and oil paintings which cover various periods of He's artistic pursuit, including his new works from 2019. From these exhibits, visitors will catch a glimpse of his artistic development and feel his vigorous and endless creativity.
This exhibition also showcases House with No Roof and Wild Garden, Woman and Wall, the large-scale paintings completed by He last year. He has a fondness for architecture; he contemplated and constructed the relation between the figures and the architectural environment in his Labyrinth Tower series, and he designed the He Duoling Museum by himself. He thinks highly of architect Ludwig Mies van der Rohe's 'less-is-more' approach and has integrated the architectural philosophy into his artistic language: using subtractive techniques, he conveys the subtlety and fullness in the refined yet simple composition of his paintings.
When: November 6, 2020–March 21, 2021
Where: Macao Museum of Art, Avenida Xian Xing Hai, NAPE, Macau
How much: Free admission
For more information, check the event's official website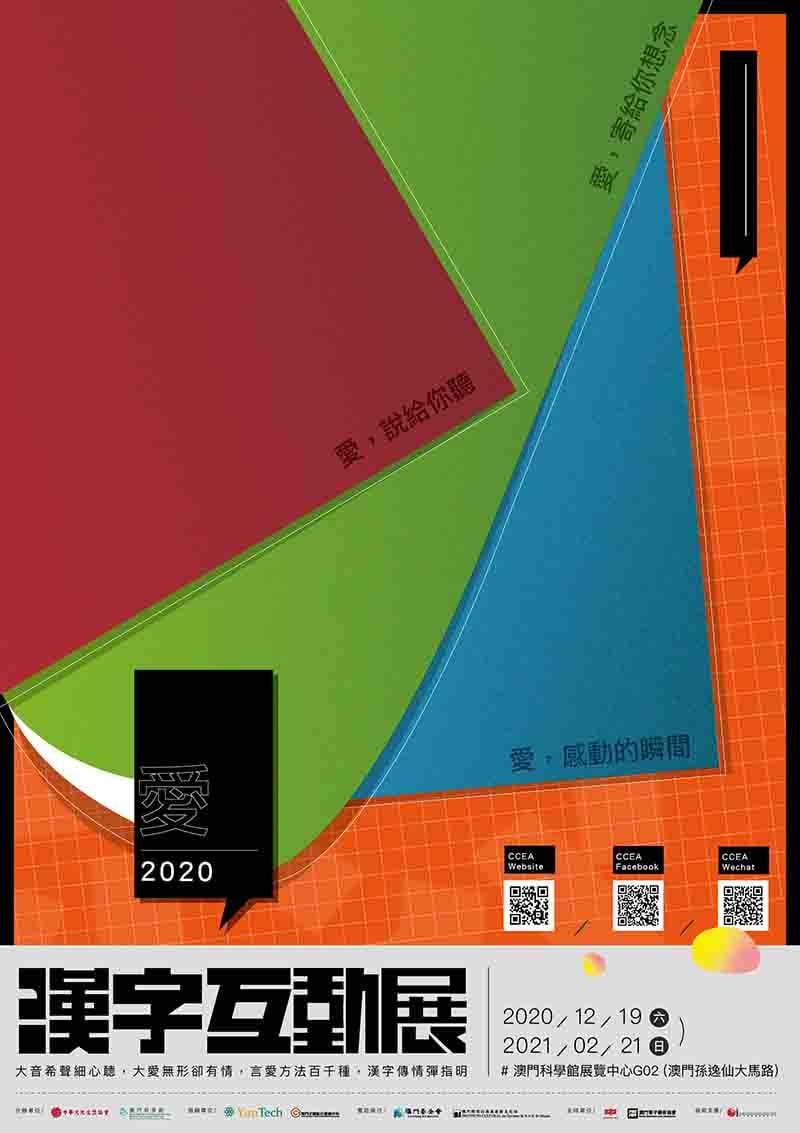 Character has been a medium for the transmission of messages and stories for thousands of years, and the Chinese character for "love" has always been interpreted in different thought-provoking ways. The exhibition presents the theme of the Chinese character "love", with several sessions such as "Speak Love Out", "Write with Love" and "Touched by Love", transmitting the different meanings of "love".
When: December 19, 2020–February 21, 2021
Where: G2 Gallery Exhibition Center, Macao Science Center, Avenida Dr. Sun Yat-sen, Nape, Macau
How much: From MOP $25 per person
For more information, check the organizer's Facebook page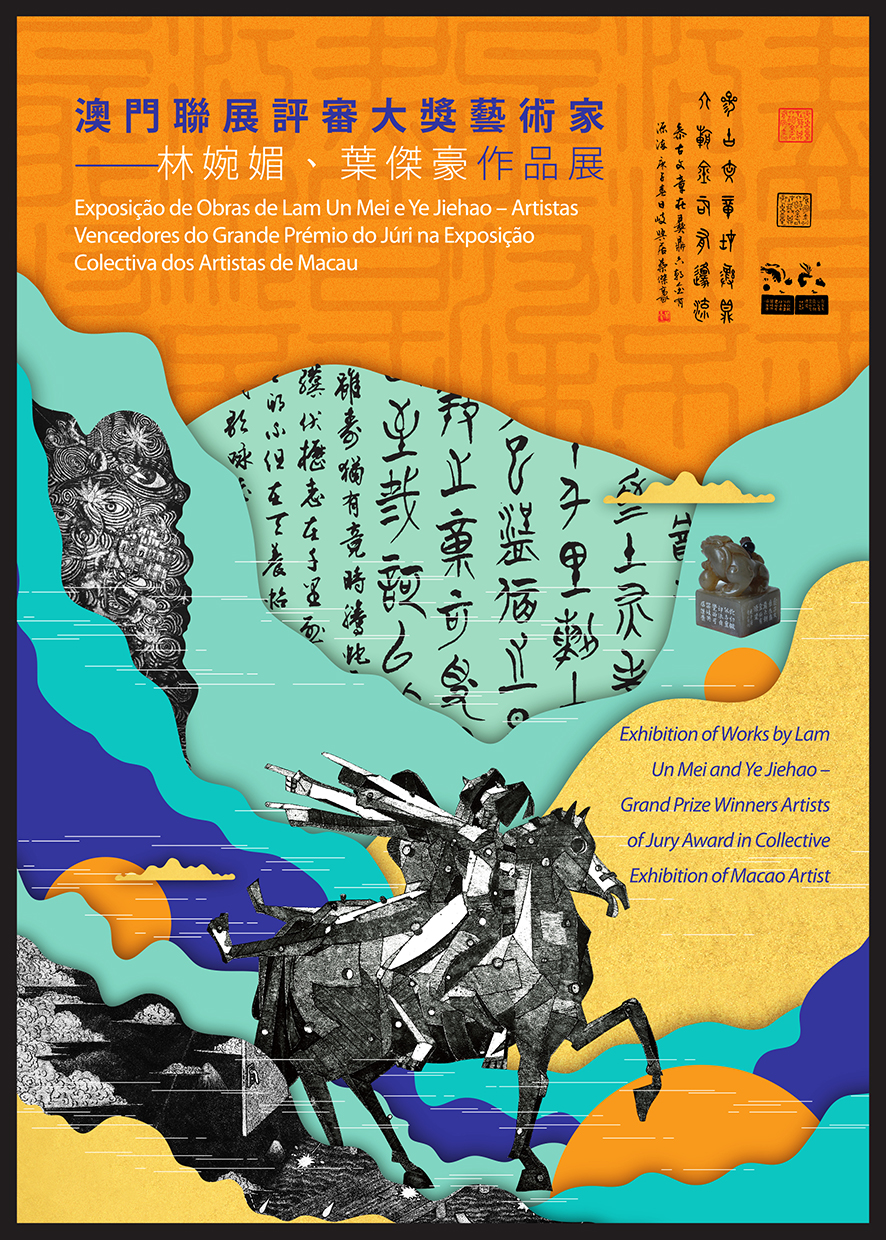 Local artists Lam Un Mei and Ye Jiehao are winners of the Grand Prize of the Jury Award in the Collective Exhibition of Macao Visual Arts 2018 and the Collective Exhibition of Macao Artists 2019, respectively. The Cultural Affairs Bureau organizes the "Exhibition of Works by Lam Un Mei and Ye Jiehao – Grand Prize Winners Artists of Jury Award in Collective Exhibition of Macao Artist" to showcase the creative achievements of the two artists, thereby encouraging local artists to move forward and pursue artistic creation.
This exhibition features a total of 38 pieces (sets) of prints and seal carvings by the two artists. Lam Un Mei is known for displaying a strong personality in her prints. Her work The Fourth of the Wall Series won the Grand Prize of the Jury Award, the Young Artist Award and the Excellent Artwork Award in the Collective Exhibition of Macao Visual Arts 2018. This exhibition presents 15 prints by Lam Un Mei, including her award-winning work in 2018 and new works created over the past two years; in particular, the work "Small Home in Big City" Series, inspired by the artist's "reclusive" state during the novel coronavirus pneumonia, conveys her sentiments and reflections on life.
When: December 4, 2020–March 14, 2021
Where: Exhibitions Gallery and the Nostalgic House of Taipa Houses-Museum, Avenida da Praia, Carmo, Taipa
How much: Free admission
For more information, check here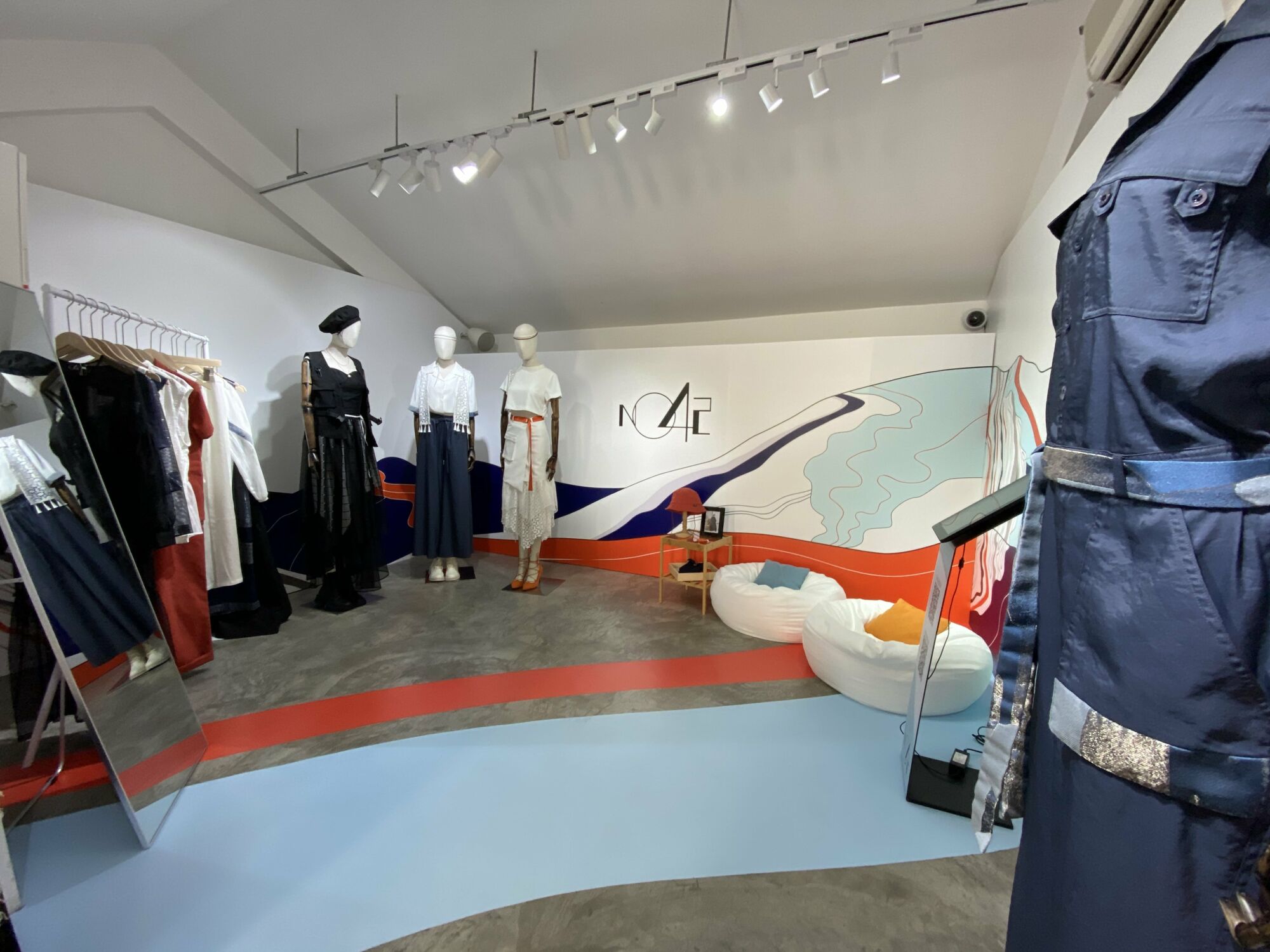 The 2020 Brand Story—Macao Original Fashion Exhibition V is held at the Macao Fashion Gallery with the clothing brand NO.42 which features a simple and unique style presenting the finale. The brand designers ingeniously integrate their latest series of clothing into the exhibition space to create a multi-level visual effect and a diverse and changing fashion style.
The designers express their understanding of life by using clothing and interior decoration. The exhibition space is designed with lines as a metaphor for roads, meaning that life is full of invisible roads and numerous choices. Life is a journey. Even though everyone is in pursuit of different things, constant exploration in the journey is the same. In addition, a sales space named 2020 Exclusive Fashion Collections—Showroom is available, bringing together clothing and accessories from 34 local original brands.
When: November 7–December 31, 2020
Where: Macao Fashion Gallery, 47 Rua de S. Roque, Macau
How much: Free admission
For more information, check their website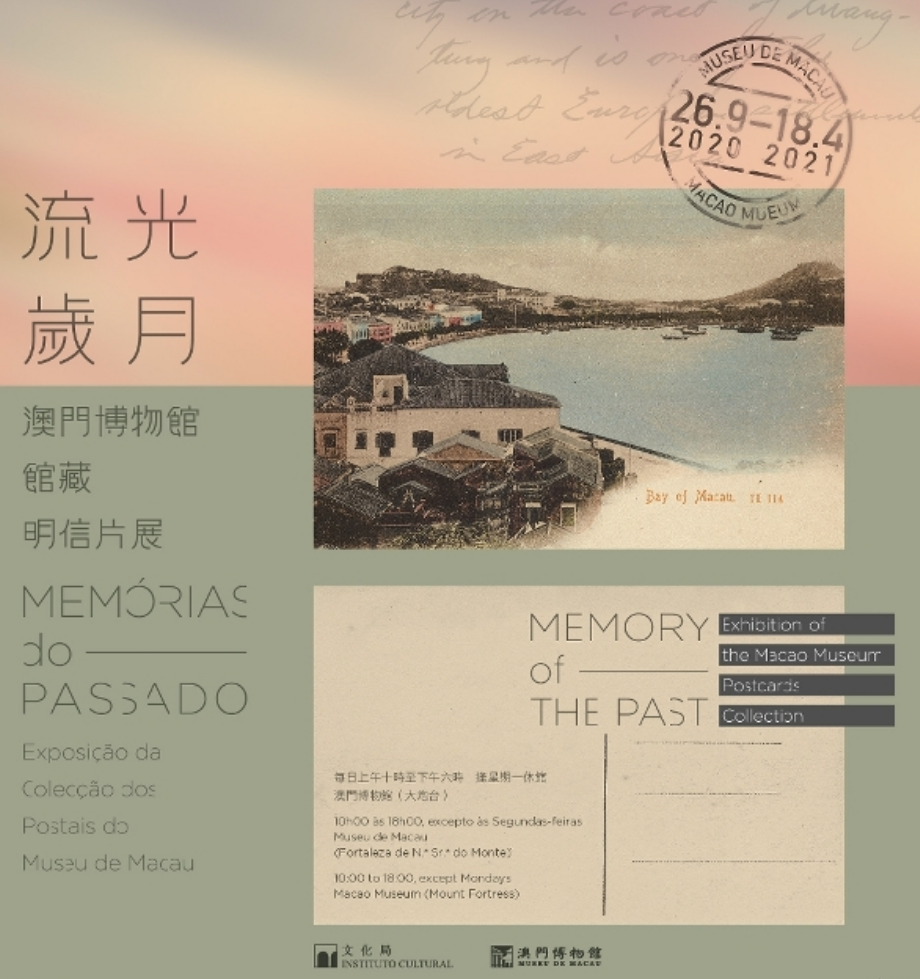 Divided in two areas, namely "Macao in the Old Days" and "Today's Macao",  the exhibition features a total of over 180 selected postcards and associated items from the museum's collection, leading visitors to get to know the city's "Coastal Scenery", "Elegant Architecture" and "Lush Gardens" in those bygone days, as well as the characteristics of the small city, including "Interlaced Lanes", "Accessible Transportation", "Recreation and Entertainment" and "Outstanding Talents and Profound Culture", thereby manifesting Macau's social and cultural nature highlighting the co-existence of different ethnics and cultures.
In order to complement the exhibition, multimedia installations and an education area will be available in the venue, allowing visitors an overview of the changes in Macau's landscape in an interactive manner. Free souvenir postcards will also be distributed onsite with free postal service provided for a limited number of visitors on a first-come, first-served basis; each person may enjoy the service once only. In addition, the Macao Museum launches an online virtual reality (VR) exhibition dedicated to this showcase, so that visitors can enjoy it online via the museum's website anytime and anywhere. Details will be announced in due course.
When: September 25, 2020–April 18, 2021
Where: Macao Museum, 112 Praceta do Museu de Macau
How much: Free admission
For more information, visit this website
---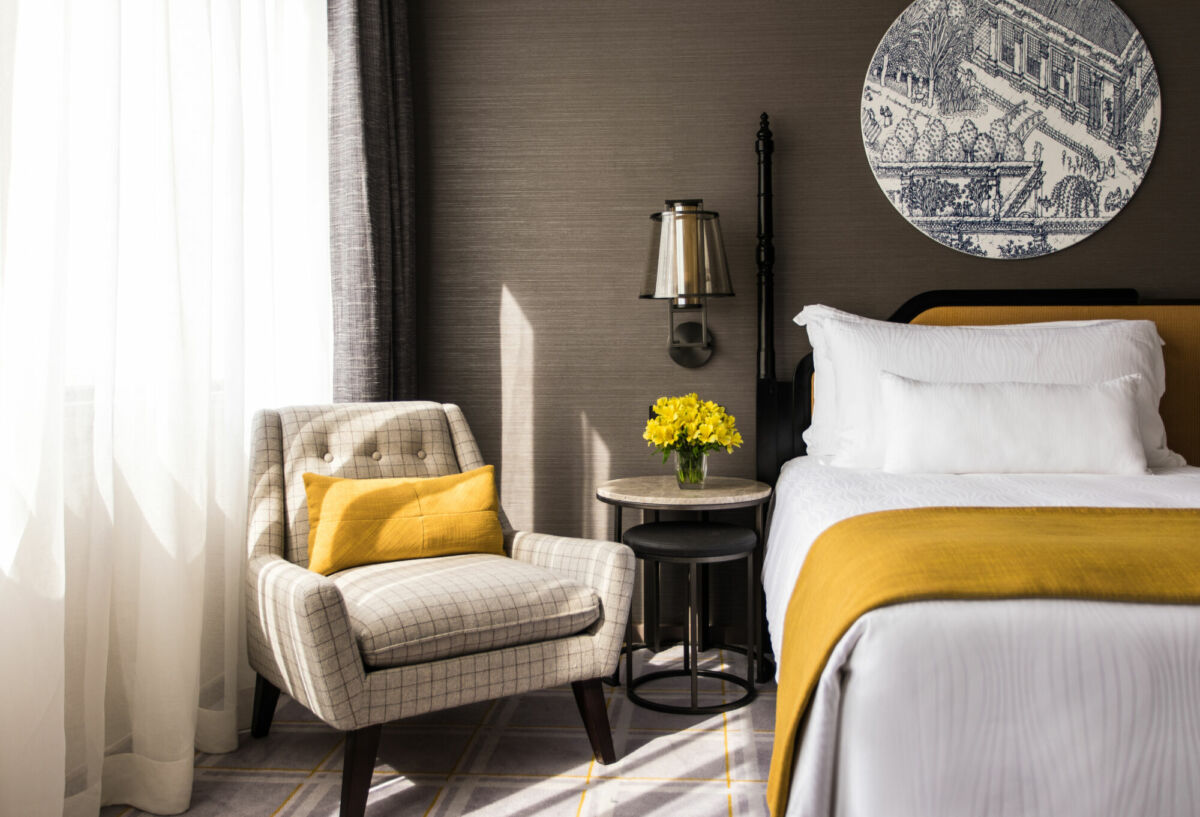 Another year has passed and it's been another milestone for Macau Lifestyle and our supportive readers. Amidst the challenges encountered in 2020, we look ahead with enthusiasm at the infinite possibilities that a new beginning in 2021 brings. We want to share the festive spirit with three of our lucky readers to each win a two-night staycation at the stylish hotel property before the year ends. That's not all because we're adding MOP $2,000 dining credits so that the winners can embrace the exciting season and savor delicious dishes at the dining locations of Grand Lapa, Macau. It's impossible not to enjoy this giveaway along with the delicious meals and incredible memories to be made this wonderful time of the year!
If downtime at an indulgent luxe resort is what you're after, Grand Lapa, Macau is always the best place to be for a staycation. Your relaxing journey begins the moment you step foot inside the hotel and settle into your beautiful and spacious room. After two days at the hotel, you'll definitely feel lighter, renewed, and refreshed.
This year-end questionnaire is for us to understand our readers more. It's our way of saying "thank you" and we hope you enjoy the good things in life with great food and drinks while relishing a well-deserved staycation. This amazing prize includes a complimentary two-night accommodation plus MOP $2,000 dining credits. This is one exciting giveaway you shouldn't miss because these rooms have to be enjoyed before the year ends! This giveaway ends on December 7, 2020, and the winners will be notified directly via email.
Tags