In this age of social media, people are drawn to beautiful places not only to appreciate their surroundings but also for great photos to put on their feeds. Macau is full of aesthetically pleasing places not just to the eyes but perfect to also dress up our social media accounts. We've rounded up a list of the most Instagrammable restaurants and bars in Macau where you can have a great meal or drink with a wonderful ambiance!
Cha Bei
(See featured image above)
First up is Cha Bei, a must-visit restaurant tucked away in Galaxy Macau's shopping area. It may go unnoticed if one is there for some luxury brand acquiring, but all that glitters is not gold. Cha Bei offers great brunch, afternoon tea, and lunch deals, so head on over if you are looking for tasty and photogenic food that's bound to brighten up any Instagram feed. Remember to take a boomerang while on their swing and have a blast with your friends!
Opening hours: Daily, 10:30am–9:00pm
Cha Bei 1047, 1F, Galaxy Macau, Cotai, +853 8883 2221, www.galaxymacau.com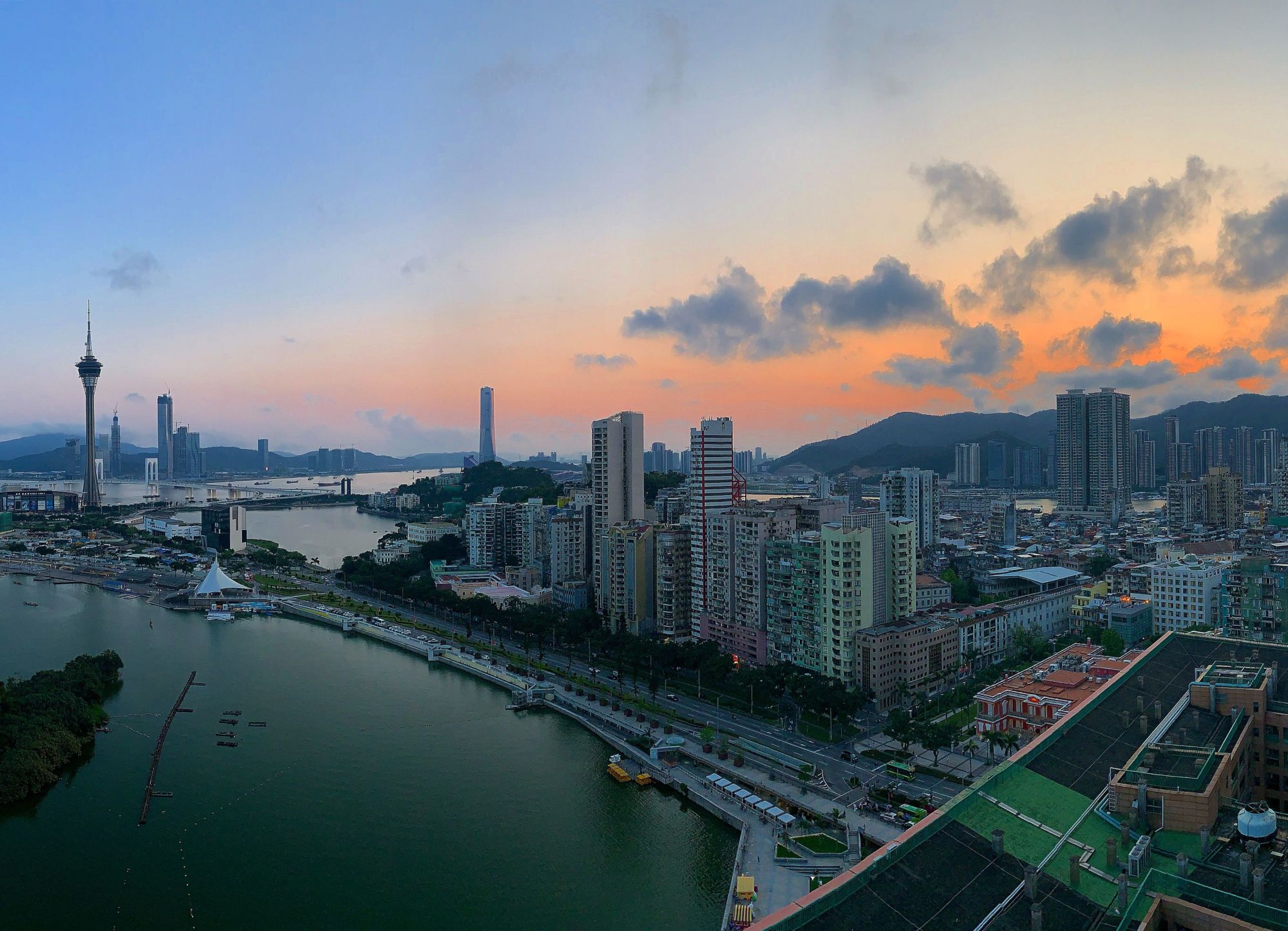 Sky 21 Bar & Restaurant
Boasting one of the city's best panoramic views, landscapes, and terraces all-in-one, Sky 21 is the perfect spot to share on social media if you want to show off Macau and want the perfect picture. The view features the Macau Tower punctuating the Macau skyline that perfectly frames the sunset an river. The menu here features the usual drinks and snacks made much better by the breathtaking view! Also, there's always ambient music playing to complement the panoramic views, while slurping on some fresh oysters or cocktails from their happy hour.
Opening hours: Sunday–Thursday, 11:45am–3:00am; Friday and Saturday, 11:45am–4:00am
Sky 21 Bar & Restaurant 21/F AIA Tower, 251A-301 Avenida Comercial de Macau, Praia Grande, Macau  +853 2822 2122, www.sunfnbgroup.com/en/sky21
Also read: Best Places for Happy Hour in Macau
Also read: Macau Outdoor Dining Guide
Also read: Great Places to Eat Around Nam Van Lake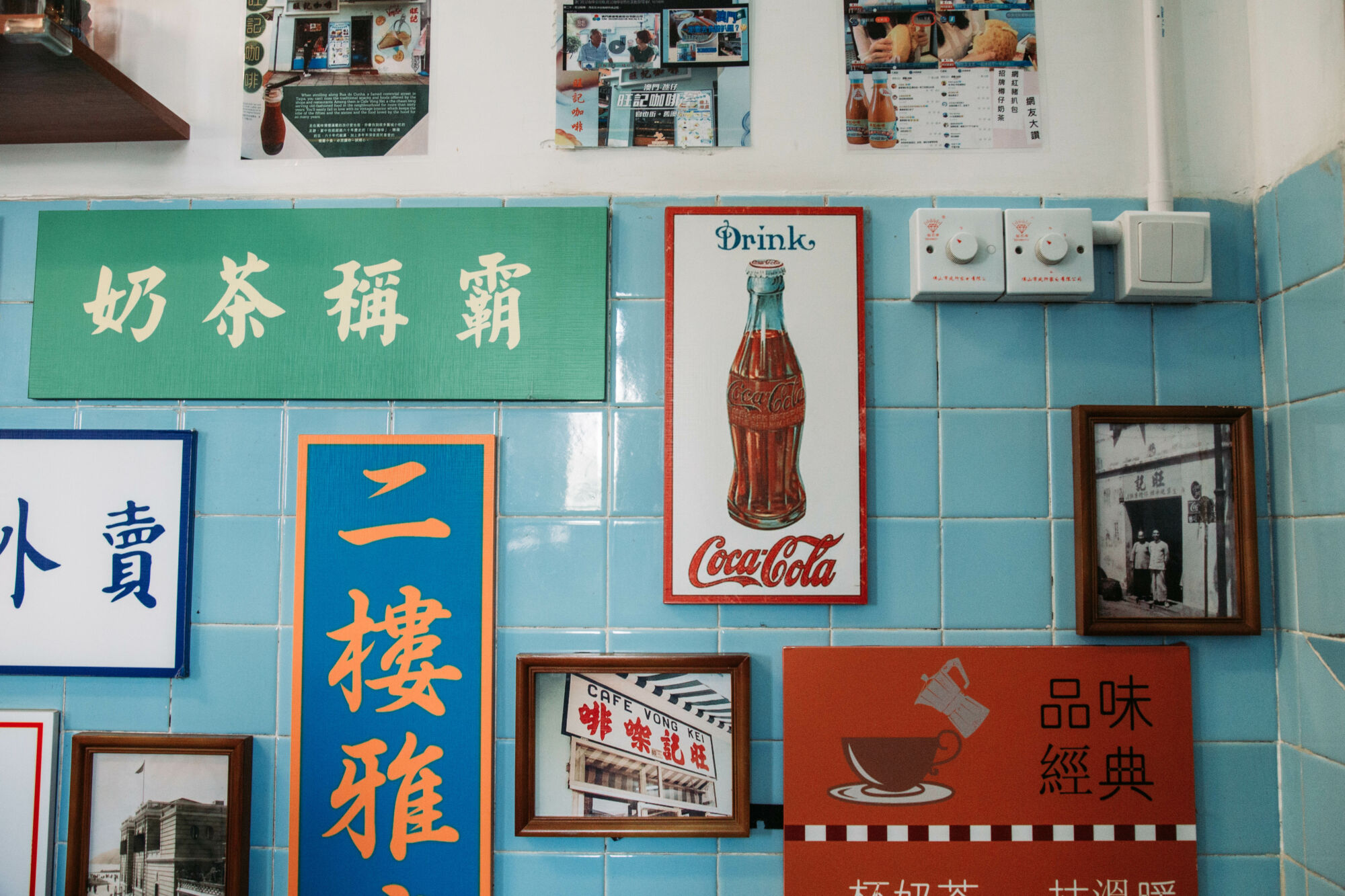 Café Vong Kei
Wondering what's a local joint doing in this list? Well, it's easy: this is one of the best spots in town–and Taipa Village–to revel in all things vintage in Macau. Head there for some instant noodles with meat and egg, a pork chop bun, or any kind of snack you might feel like at the time and immerse yourself in this perfectly preserved piece of Macau from the 60s. From neon signs to metal plaques, old photographs, and paintings on the walls, toys, and much more, there's an array of decoration items to explore while here. Head there to enter a lost era in Macau.
Opening hours: Daily, 7:00am–6:00pm
Café Vong Kei 60 Rua Correia da Silva, Taipa Village, +853 2882 7033
Also read: Best Places to Find Authentic Milk Tea in Macau
Also read: Most Instagrammable Buildings in Macau
Also read: Where to Find the Juiciest Pork Chop Bun in Macau
Also read: Eat & Drink on Rua do Cunha in Taipa Village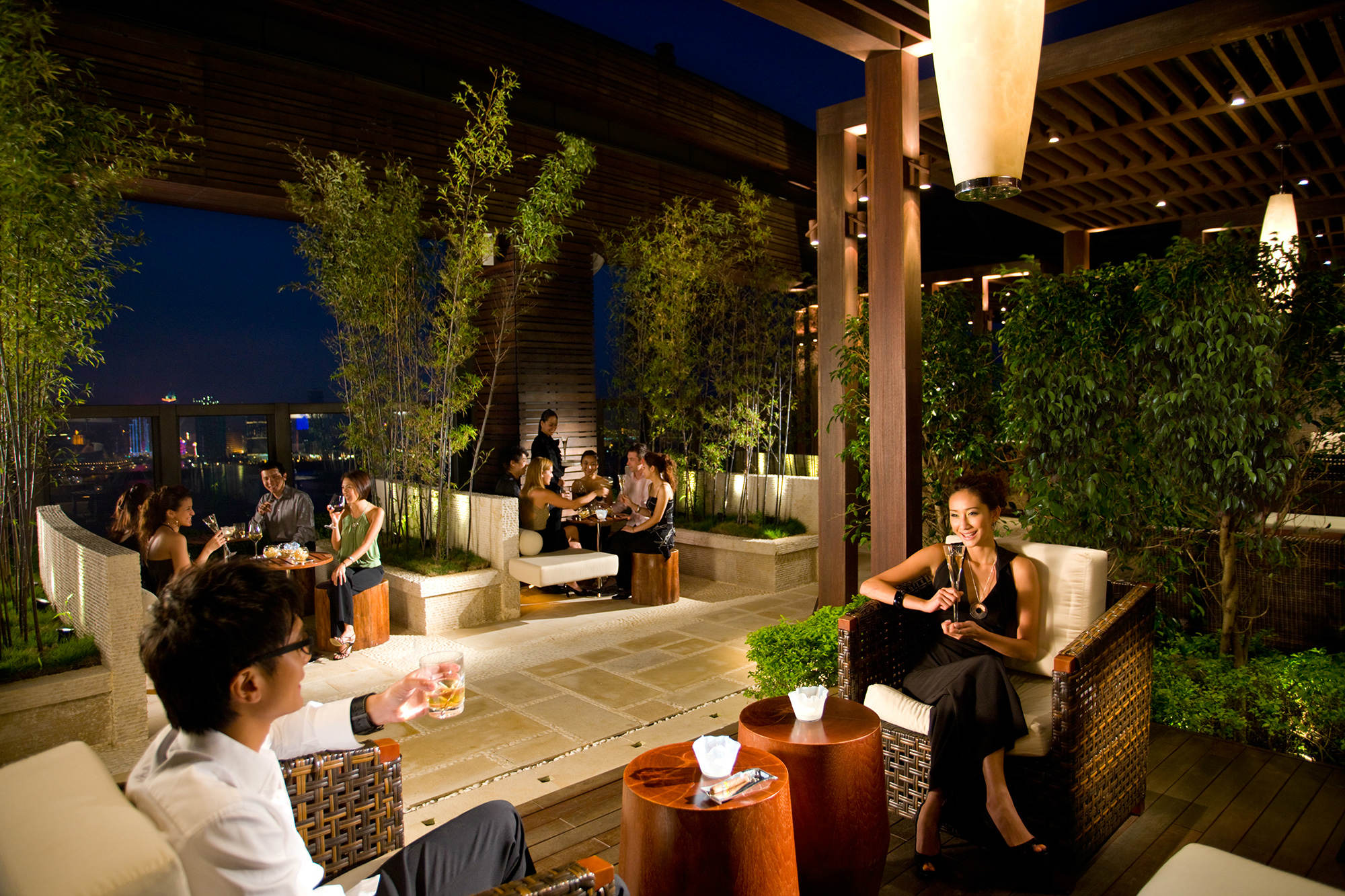 38 Lounge 
Besides being a classy lounge, high above the clouds with a comprehensive drinks menu (with one of Macau's best whiskeys), 38 Lounge really steps up the game. Featuring a recently renovated wide terrace, it's high enough above the noise of the traffic and construction happening below, making your drinks session nice and relaxing. The view here is not to be taken lightly because this is one of the few places in Taipa where you can see the Macau peninsula in grand style framed by the night sky. Come with your friends or your special someone for drinks or enjoy the live music playing while you sip on your favorite tipple.
Opening hours: Daily, 6:00pm–3:00am
38 Lounge 38/F, Altira Macau, Avenida de Kwong Tung, Taipa, +853 2886 8868, www.altiramacau.com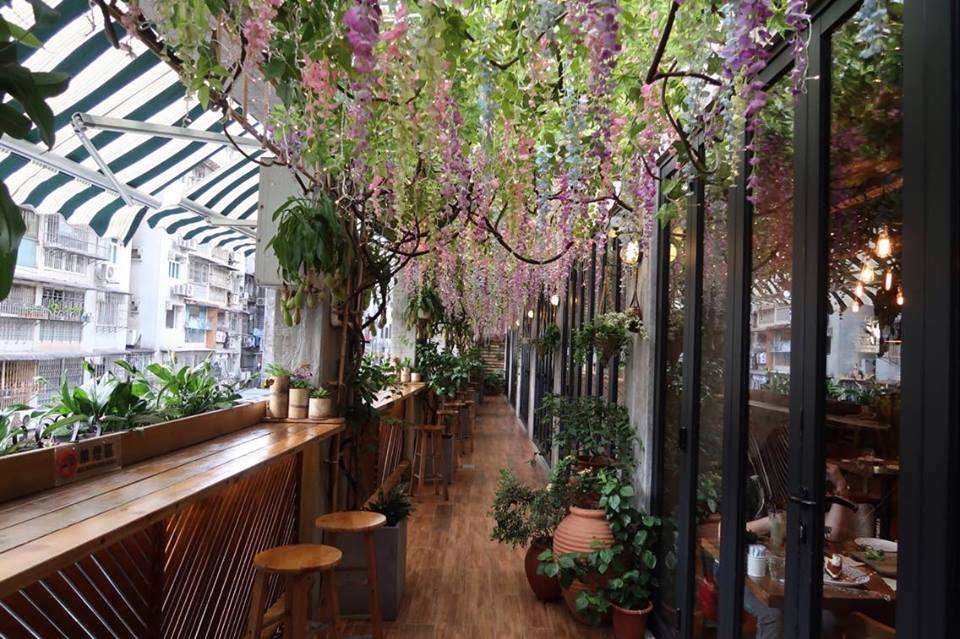 M2 Kitchen
A "Be awesome today" neon sign is the number one Instagrammable detail at M2 Kitchen. Head to their terrace and find one of Macau's most well-hidden gem! With flowers running through the ceiling, a long table, and some stools, it's the perfect place for pretty pictures with friends and family. There are also plenty of tile details throughout the interior of the restaurant that would please anyone who loves symmetry. Serving food and drinks, we'd recommend one of the coffee beverages and a slice of cake where the selection differs every day!
Opening hours: Daily, 12:00pm–11:00pm
M2 Kitchen 3F, Ocean Mall, 88B-90C Avenida do Conselheiro Ferreira de Almeida, Macau, +853 2852 2821, www.facebook.com/M2-Kitchen
360º Café 
When one thinks of the Macau Tower, we would instantly think of a bird's eye view of Macau. It's also one of the tallest towers in the world (with the highest bungee jump as well) and dining here means having a delicious meal with an equally wonderful view. On the 60th floor where 360º Café is located, guests enjoy a breathtaking view of the whole city including Nam Van Lake, Penha Hill, and more. Whether you're here for the view or food, you won't be disappointed.
Opening hours: Daily, 11:30am–1:00pm, 1:30pm–3:00pm, 3:30pm–5:00pm, 6:30pm–10:00pm
360º Café Macau Tower, 60/F, Macau Tower Convention & Entertainment Centre, Largo da Torre de Macau, Macau, +853 8988 8622, +853 8988 8623, www.macautower.com.mo
Flamingo
Going to the old Hyatt Hotel's outdoor swimming pool during the weekends is part of most expats' experience while growing up in Macau. With one of the widest and most relaxing pools in the city, the revamped Regency Art Hotel was renovated into a modern style but still maintains its incredible and unique 80s vibe from when it was first built. At Flamingo, one can get the most amazing pictures with a retro feel. They have it all–flamingos, salmon painted wooden walls, an outdoor seating area and good food! It is a walk down memory lane for the 90s kids due to its vintage flair. And vintage is still very much in trend, so why not head there, have a taste of Portuguese cuisine, and take some time to appreciate the 80s ambiance?
Opening hours: Daily, 12:00pm–3:00pm, 6:30–10:00pm
Flamingo G/F Regency Art Hotel, 2 Estrada Almirante Marques Esparteiro, Taipa, +853 2883 2030, www.facebook.com/FlamingoMacau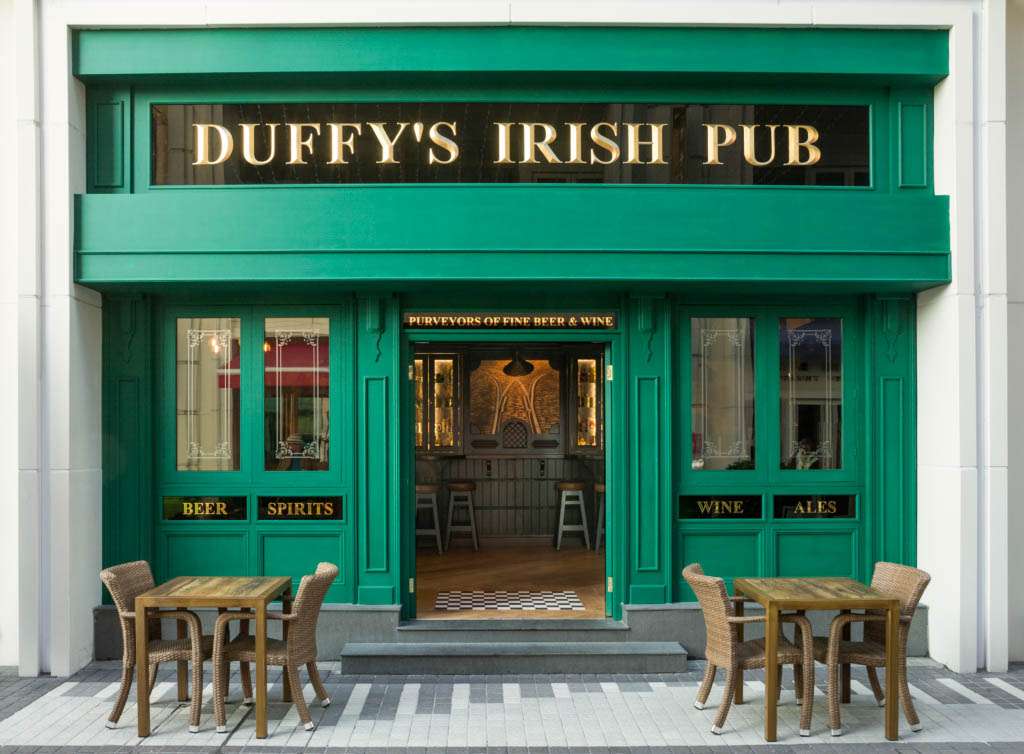 Duffy's Irish Pub
Located on Broadway Food Street, this bar's green walls are just one of its super Instagrammable features. Combined with the huge, fat, golden letters, it makes anyone's social media feed that much more Irish! Head there with friends or family and get great, colorful pictures. Add some drinks to the portrait and show everyone what "Happy Hour" really means. Duffy's menu offers a huge variety of whiskeys and beers, but they also have other beverages, such as ciders, wine, cocktails, and tea. Opened until late, it's the perfect spot to wind down after work or even play in Macau.
Opening hours: Sunday–Thursday, 5:00pm–2:00am; Friday and Saturday, 5:00pm–4:00am
Duffy's Irish Pub C-GO02–GO04 Broadway Food Street, Avenida Marginal Flor de Lótus, Broadway Macau, Cotai, +853 2884 5212, www.facebook.com/duffysbarmacau
Also read: Five Cool Facts About Duffy's Irish Pub
Also read: Best Places for Whiskey Lovers in Macau
Also read: Your Guide to Broadway Macau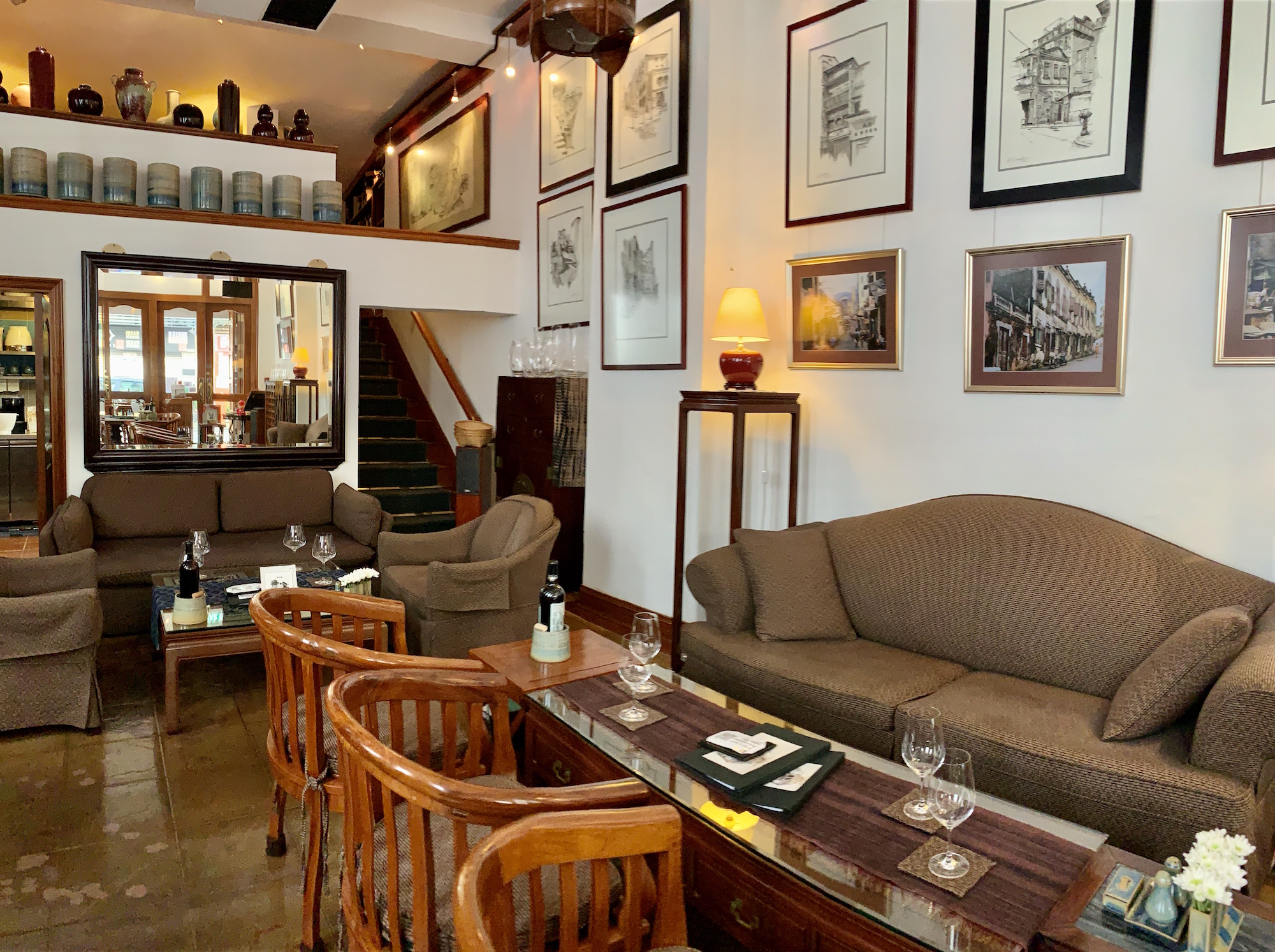 Macau Soul
This bar surely has soul. Besides looking like no other place in Macau, its scent is of history, literature and all good things combined. Serving one of the most complete lists of Portuguese wines in town, this spot is super popular amongst both foreigners and locals. Although Macau Soul's opening hours are a bit uncertain, this is a must-visit place for wine lovers, but also people searching for something different outside the casinos or locale vibes. Besides wine, they also serve several snacks and bites plates to share and we recommend the cold cuts and cheese platter, with the latter coming from England. Set behind the Ruins of St. Paul's, this bar has it all: wooden floors and comfy couches, classy tables and accessories, paintings on the walls and something you won't see frequently now, wooden bird cages hanging from the ceiling as decor.
Macau Soul 31A Rua de São Paulo, Macau, +853 6686 2855,
[email protected]
Also read: Sit and Sip: Macau's Best Wine Bars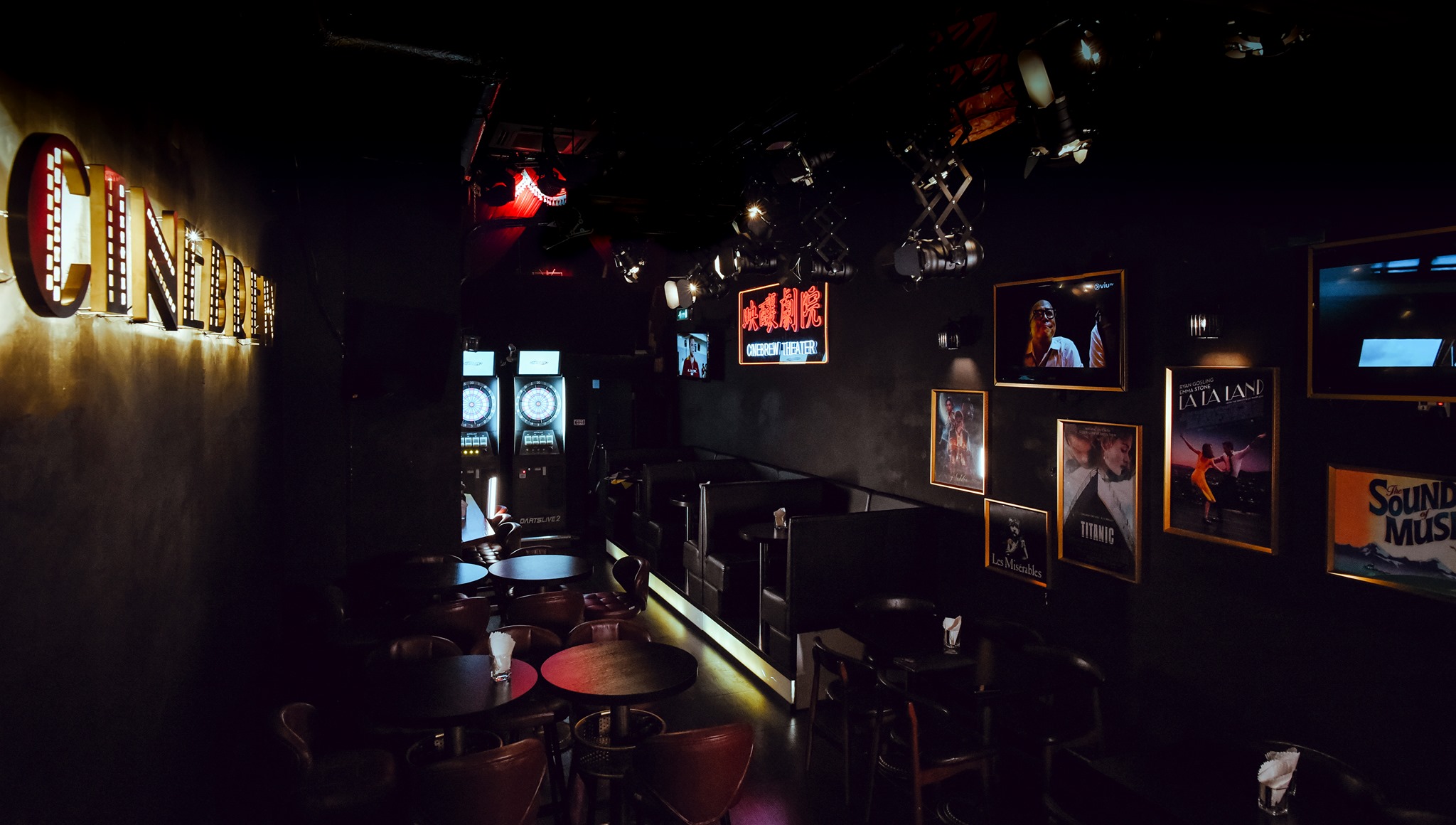 Cinebrew Bar
As the name indicates, cinema is everything in this joint. Set in the Fai Chi Kei area, this vibrant and hip spot is an all-time favorite amongst local youngsters looking to party, drink cocktails and take great photos. Besides the cool posters on the walls featuring known movies, there's also a neon sign that looks like those used at the entrance of old cinemas. With a seating area, dart sets, and great music in the background, this is the to-go place for photos of beautiful drinks and cool wall pictures. Click here for reservations.
Opening hours: Daily, 7:00pm–4:00am
Cinebrew Bar 70 R. Marginal do Lam Mau, Edif. Golden Bay, Macau, +853 6882 3456, www.facebook.com/cinebrew.macau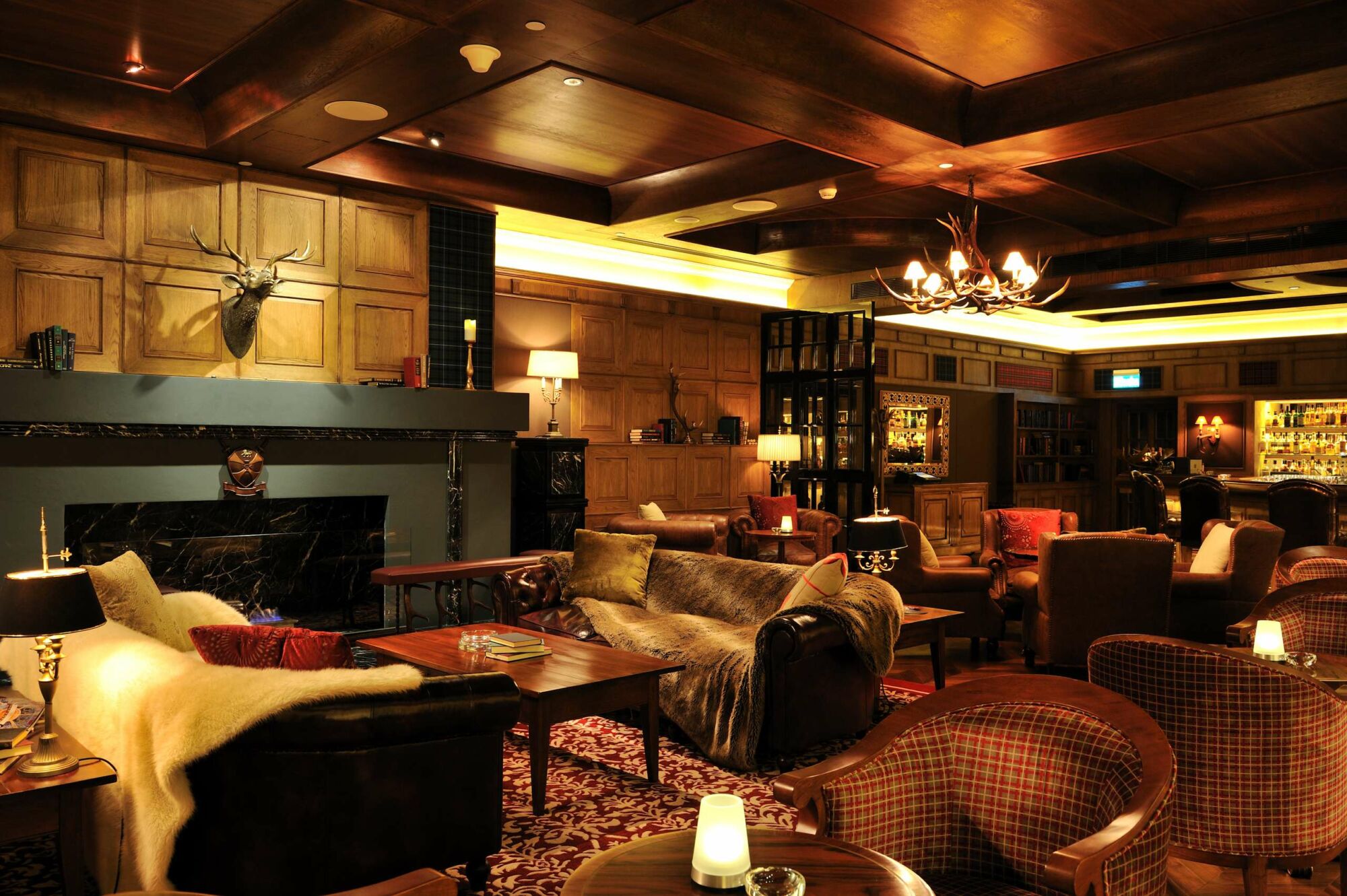 The Macallan Whisky Bar & Lounge
Looking for a romantic, yet not all flowers and colors kind of place for some nice photos? Set in Galaxy Macau, The Macallan Whisky Bar & Lounge is the perfect setting for this kind of vibe! With long and classy leather sofas, carpets, and dim lights all over, this bar specializing in whisky also serves numerous other drinks (both alcoholic and non-alcoholic) and some snacks from the restaurants nearby, Terrazza. If romance is not what you're aiming for, then just book a table to hang out with friends and keep those cocktails coming! Macallan is a no-brainer when it comes to a wintry kind of bar, but it's also great during summer, as it has an outdoor area close by.
Opening hours: Monday–Saturday, 6:00pm–00:00am
The Macallan Whisky Bar & Lounge 203, 2/F, Galaxy Hotel, Galaxy Macau, Estrada da Baía de Nossa Senhora da Esperança, Cotai, +853 8883 2221, www.galaxymacau.com
Tags
Related Posts