Macau has no scarcity when it comes to food options! The hardest decision this September might as well be what and where to dine in town, as there are so many delicious and unmissable options. From pop-up food events at Mandarin Oriental, Macau, to a picnic at The Parisian Macao's outdoor garden, but also the reopening of Robuchon Au Dôme, to Stories of the Sea's Fifth Chapter at The Manor, there's an array to choose from. Read on and find out what dining events we've selected for this September!
(See featured image above)
Mandarin Oriental, Macau is taking the Italian world of pasta to a whole new level! Join them as Chef Marco de Boni draws on the traditions and techniques of his ancestors' recipes, bringing the finest handmade pasta reflecting Italy's enchanting regional diversity. This September, book a table at Vida Rica Restaurant to experience the wonderful creations of this Italian master.
This promotion includes delicacies like homemade spaghetti alla Chitarra with spicy lobster sauce, pappardelle with roast duck ragout and pecorino Roman cheese, plus fregola sarda with braised baby octopus and N'duja sauce, amongst other creations. These pasta days include a la carte dishes, but also sharing options–where you'll choose four kinds of pasta for two persons–or a degustation menu featuring nibbles, two kinds of pasta, a main dish (flank Wagyu steak tagliata), and a dessert.
When: September 8–19, 2020
Where: Vida Rica Restaurant, Mandarin Oriental, Macau, 945 Avenida Dr. Sun Yat Sen, NAPE, Macau
How much: A la carte – MOP $190–240 per pasta dish
To share – Selection of four kinds of pasta for MOP $600 (two persons)
Degustation menu – MOP $728 per person
For more information and bookings, call +853 8805 8918, or check their website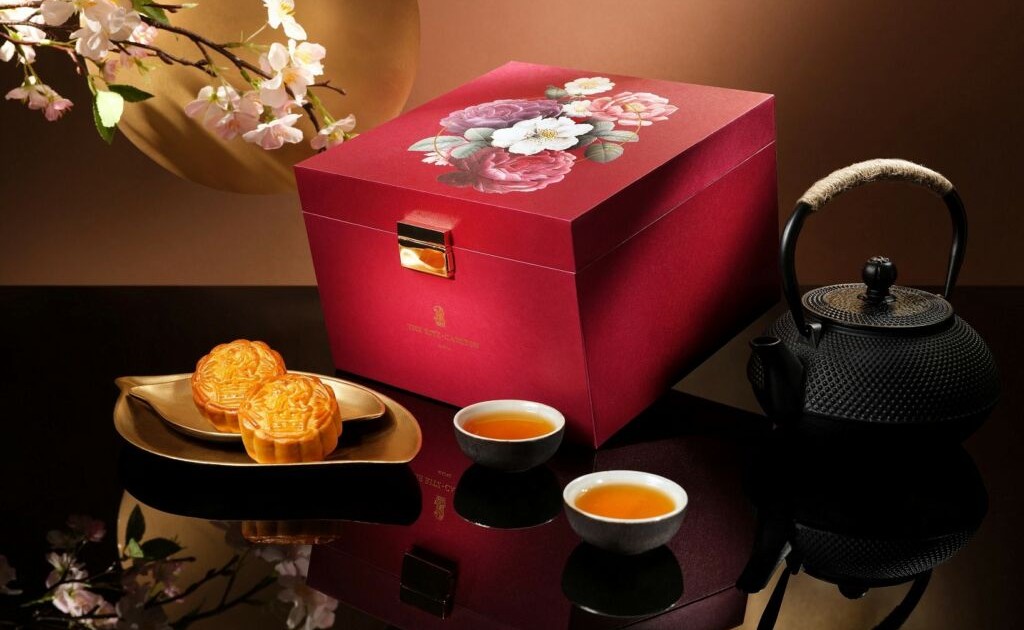 Mooncakes are part of our rich tradition each year and the Mid-Autumn Festival wouldn't be complete without this important part of the entire celebration. The act of gifting mooncakes has been embedded in history as a sign of appreciation. Through the years, different flavors, fillings, and crusts have emerged giving the classic mooncake a modern twist. We've compiled the most delicious mooncakes available in Macau along with the impressive boxes that will delight anyone who receives one as a thoughtful gift.
Check out this list with the best festival cakes and where to get them in Macau! Mandarin Cake Shop, Ritz-Carlton, Macau, both Wynn Macau and Wynn Palace, and some other great spots around town are perfect for this season.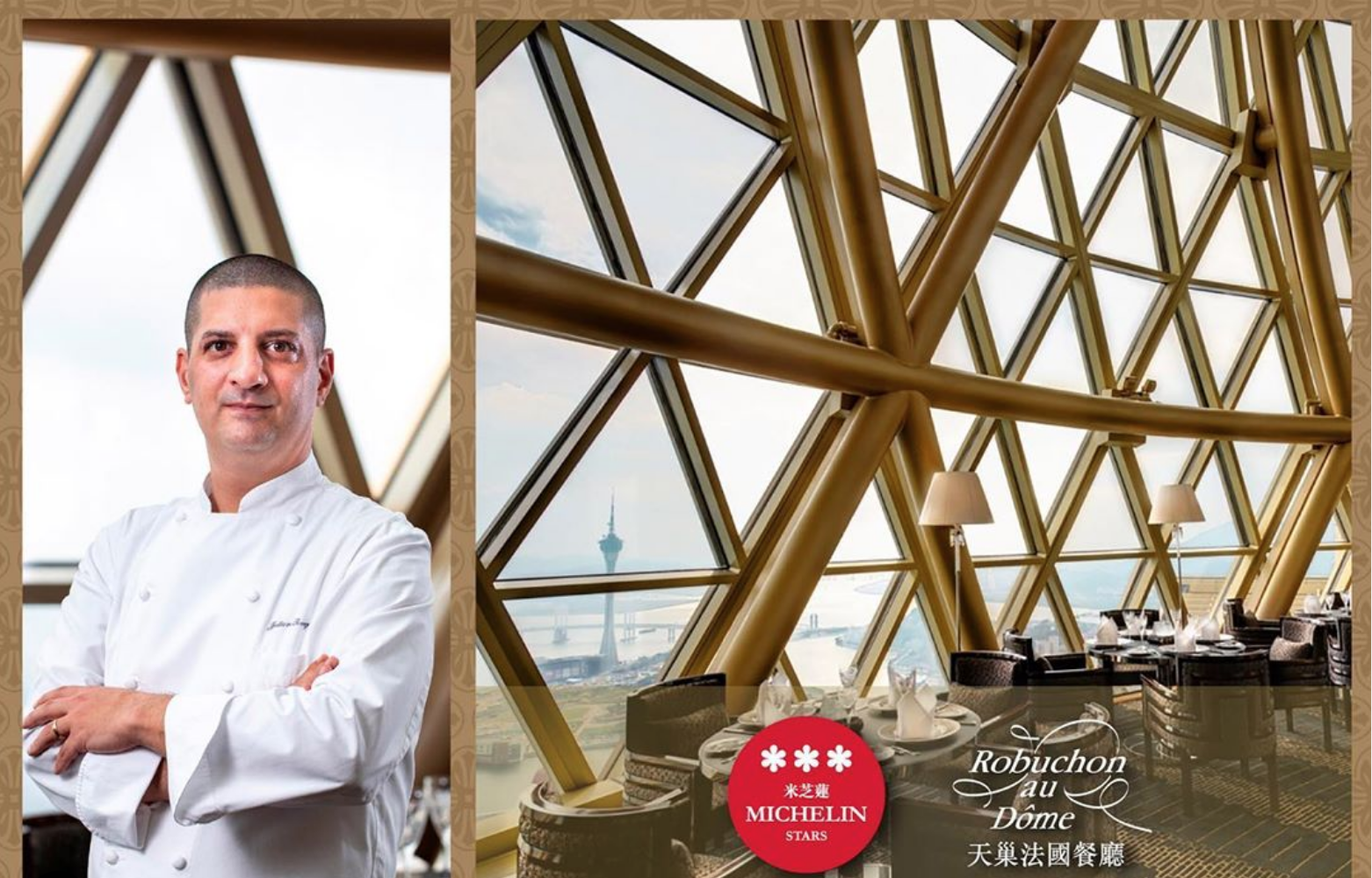 French Michelin-starred restaurant Robuchon au Dôme reopened its doors this Friday, with executive chef Julien Tongourian at the helm. His selection menu–which highlights seasonal freshness–returns to the stage at Robuchon au Dôme from September 4 to celebrate the superb delicateness of French cuisine.
When: Friday, September 4, 2020 onwards
Where: Robuchon au Dôme, 43/F, Grand Lisboa Hotel, Avenida de Lisboa, Macau
For more information and bookings, call +853 88037878
The Manor at The St. Regis Macao, Cotai Strip presents the latest evolution of its renowned, ocean-inspired dining experience "Stories of the Sea – The Fifth Chapter", featuring an all-new six-course set menu crafted by new executive sous chef, Michele Dell'Aquila. Continuing the success of the previous iterations of the Stories of the Sea menus, Chef Michele has brought together the finest ingredients from the seas of the world with his extensive culinary expertise to indulge guests with a highly refined dining experience without peer in Macau.
Showcasing the finest seafood, including bluefin tuna, black Bouchot mussels from France, and "Glacier 51" toothfish, the signature dish of the fifth chapter of the Stories of the Sea is Kamchatka king crab and langoustine (sourced from Russia and Australia). Chef Michele serves the king crab as handmade fresh tortellini, filled with crab meat to highlight its sweet flavor and tender texture, and then accompanies it alongside a grilled langoustine garnished with lemongrass to impart a uniquely Asian-inspired citrus flavor.
When: 6:00pm–11:00pm, July 1–September 30, 2020
Where: The Manor, The St. Regis Macao, Cotai Strip, Estrada Do Istmo, S/N, Cotai
How much: MOP $788 per person, MOP $1,188 per person with wine pairing
For more information, visit their website and for reservations, call +853 2882 8898 or send an email to [email protected]

What are you planning to do with your summer weekends? Macau Fisherman's Wharf has the best happenings! Join them for the exciting Night Market at Macau Fisherman's Wharf and enjoy non-stop delicious food, beautiful handmade craft items, bouncy castle and fun-packed games from over 80 booths. The Light Night Market is now ready for some fun family time so gather the gang and remember to come early!
When: Weekends, July 15–September 20, 2020
Where: Macau Fisherman's Wharf, Avenida da Amizade e Avenida Dr. Sun Yat-Sen, NAPE, Macau
How much: Free admission
For more information, check their Facebook page

September 2020 got even more interesting and it's all thanks to Mandarin Oriental, Macau! Until October 1, experience a classic dinner at Vida Rica Bar: this venue is offering a classic, irresistible American-style cheeseburger where a homemade Wagyu patty is topped with secret sauce and cheese. Hungry? Reserve a table and have an interesting meal of classic cheeseburgers with your burger-loving friends and family!
When: September 23–October 1, 2020
Where: Vida Rica Bar, Mandarin Oriental, Macau, 945 Avenida Dr. Sun Yat Sen, NAPE, Macau
How much: Starting from MOP $96
For more information and booking, call +853 8805 8928, or check their website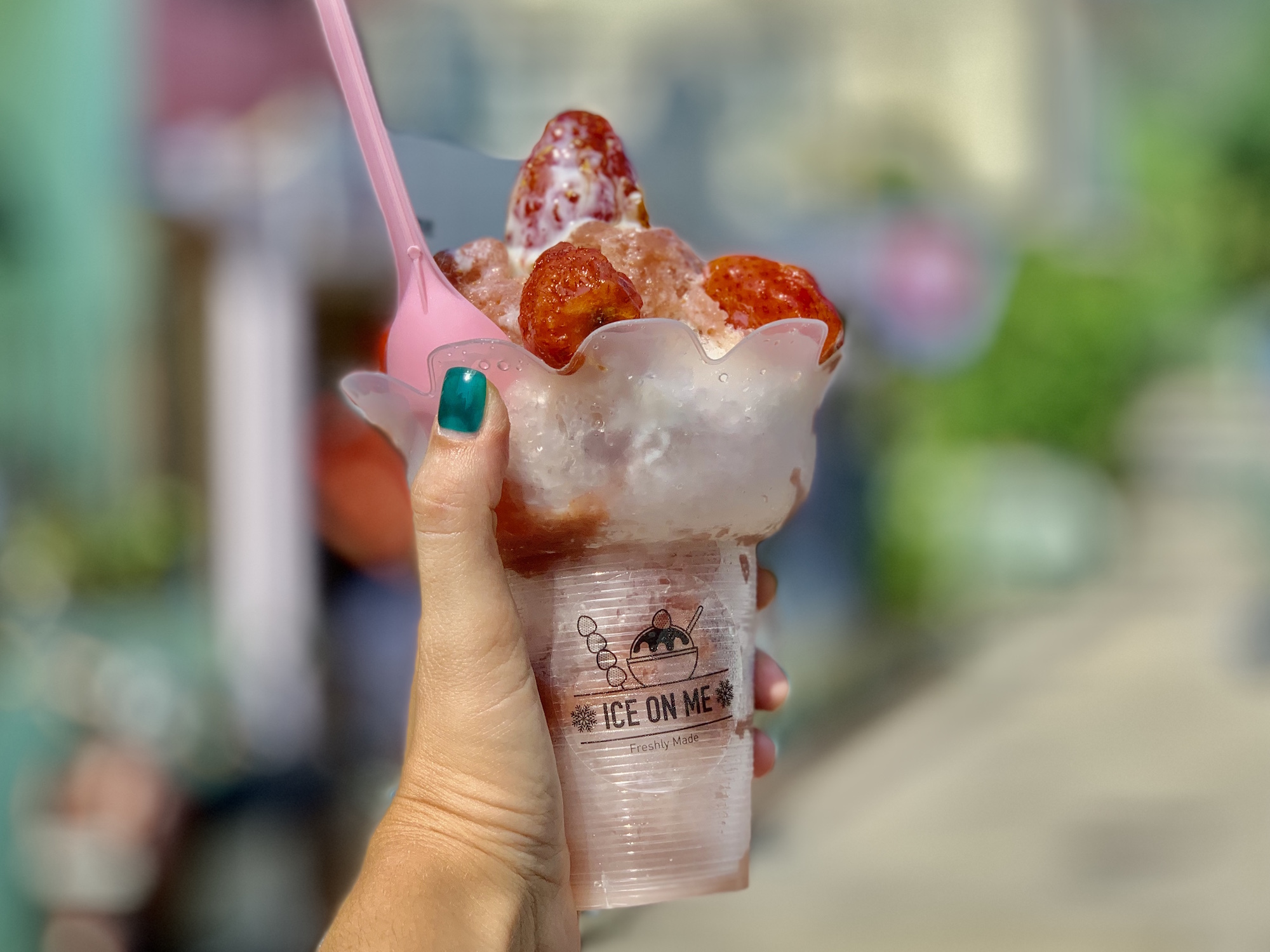 Everyone loves ice cream! It's the currency of love and there really is nothing like a bit of cold sweetness to cool you down on a hot summer's day. These days there are all sorts of variations of the iced treat, including low sugar variations, milk-free versions, and fruity sorbets. Come winter, rain or typhoon, every day is an ice cream day.
Since ice cream cravings are not to be taken lightly, we've prepared a special (and well-researched) list of Macau's best ice cream spots! From Lemoncello to popular and traditional Lai Kei, innovative Kika Japanese Gelato to Yogo Macao, there's an array of spots to check out. Read on and find out where to get the best ice creams in town.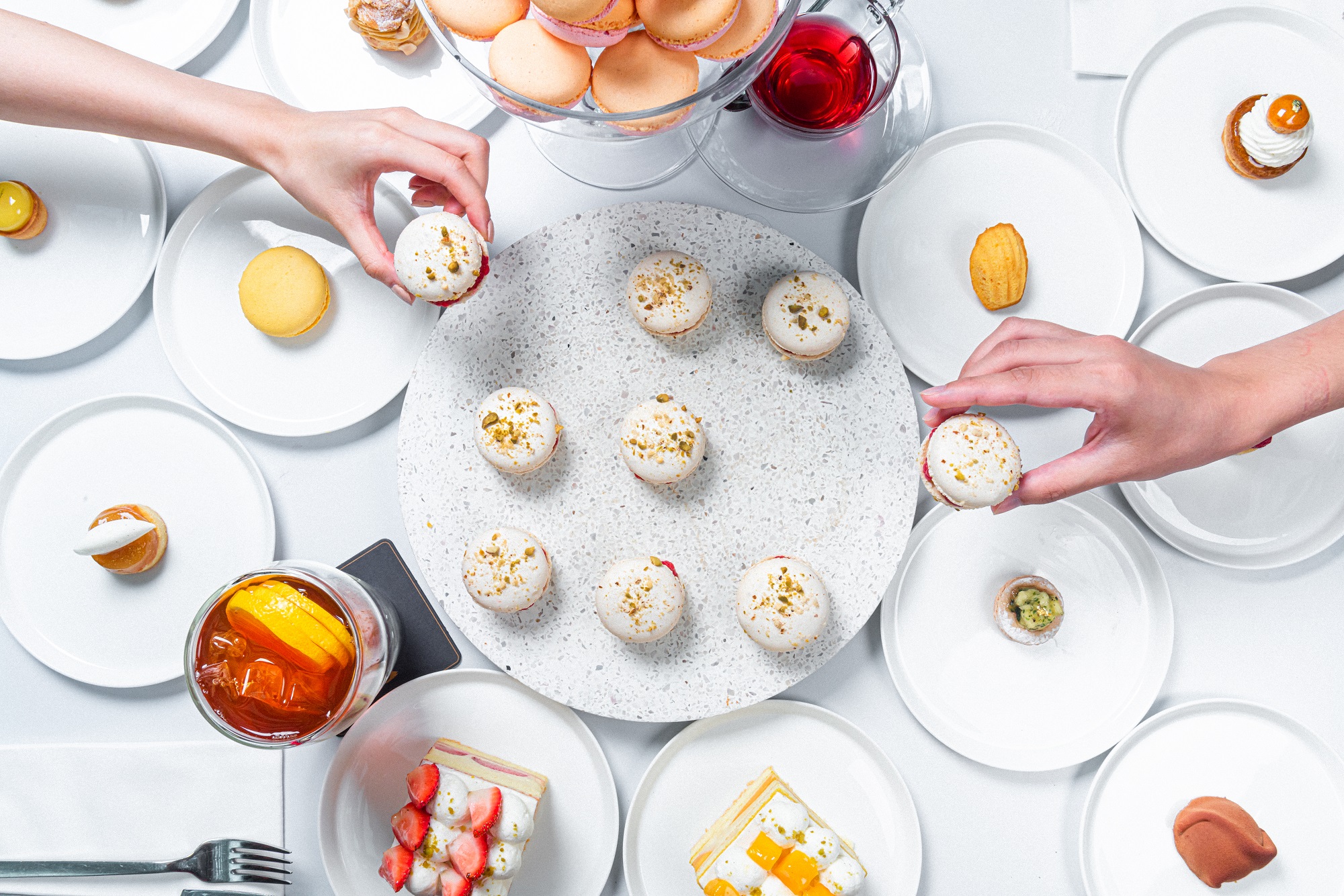 This month, foodies seeking a broader spectrum of tastes will be elated at the "MGM Culinary Tour", where guests are taken on a food crawl under one roof to sample scrumptious dishes from our signature restaurants. This journey reaches several restaurants at MGM Cotai and is sure to bring happiness and fun to everyone who not only loves food but also discovering and learning new things!
When: Weekends, starting on August 8, 2020 onwards
Where: Different restaurants, MGM Cotai, Avenida da Nave Desportiva, Cotai
How much: MGM Culinary Tour – MOP $1,688 per person (private and guided six-course cuisine journey at different MGM Cotai outlets).
*Limited seats available, full payment is required 48 hours prior to booking

Fans of outdoors eating can enjoy a delicious al fresco dining experience at The Parisian Macao's authentic French garden with Parisian Picnic at Le Jardin, from now until November 30, 2020. The perfect time to savor the fresh air and blue skies while relishing a superb picnic feast, The Parisian Macao has crafted a delightful gourmet spread, including French smoked salmon quiche, quinoa salad with green asparagus, edamame beans, and orange yuzu dressing, alongside a variety of delicious sweet treats and refreshing beverages. For those craving a glass of elegant bubbly, champagne is available at an additional cost.
For lovers of attention-grabbing selfies, The Parisian Macao's Eiffel Tower also offers a picturesque backdrop for amazing photo opportunities. After arriving at Market Bistro restaurant at The Parisian Macao, guests will be escorted to Le Jardin garden to enjoy a wonderful afternoon of dining and relaxation. This fantastic picnic set paired with a bottle of Moët & Chandon Champagne is priced at MOP $1,088 for two. Become part of Paris and enjoy a genuine French al fresco dining experience at The Parisian Macao's beautiful Le Jardin.
When: 12:00pm–6:00pm, From now till November, 2020
Where: Le Jardin, The Parisian Macao, Estrada do Istmo, Lote 3, Cotai
How much: Set starts at MOP $600 (for two people). Additional guest charged MOP $300
*24 hours advance reservation is required.
For more information and bookings, call +853 8111 9260 or check their website
We have a confession to make. When there is a new restaurant or bar in Macau, we can't resist the curiosity to explore it ASAP. The Portuguese tavern 3 Sardines opened its doors this summer, but it has already become the talk of the town and a number one spot on foodies' must-go lists. We visited them to see if the word on the street is right and it is indeed the hottest spot in Macau. Dimmed warm lights, vintage decor, and casual service are what guests see when they enter 3 Sardines. Hands down, the design is one of the main contributors to their popularity. Some local Portuguese say the place reminds them of Barrio Alto, a trendy bohemian Lisbon quarter, a center of gravity with loads of bars and restaurants.
One can spend hours exploring the extensive collection of antiques brought to 3 Sardines from shops in Hong Kong, Portugal, and wherever else the chefs found something old and cool that could fit into 3 Sardines' quirky setting. Indeed, one man's junk is another man's treasure! There is a bicycle suspended on the ceiling, right in the middle there is a large tree, and fishnets hang all over the place, old radios and sewing machines lined up on the shelves. All these random antiques come together in a peculiar but wholesome setting. With so many vintage details, it is easy to forget that this tavern is brand new.
When: 5:00pm–11:00pm, Wednesday–Monday
Where: 34 Rua de São Roque, São Lázaro, Macau
Tags
Related Posts