Are you a hopeless romantic or do you dread Valentine's day? Whether you're single or in a relationship, pub crawling, trying a singular gastronomic experience or enjoy the outdoors are all amazing things to do on this day. We have a whole list of great things to do around Macau on Valentine's Day for those who are celebrating with their sweethearts or those who are in a relationship with themselves!
Enjoy Breathtaking Sunset Views over cocktails
(Featured image above: The Revival cocktail, Vida Rica Bar at Mandarin Oriental, Macau)
Whether you just started dating or have been together for years, nothing beats the enjoyment of panoramic views in the arms of your loved one. Nestled in the stylish Mandarin Oriental, Macau take in the magnificent views of the Macau peninsula while sipping on wine and bespoke cocktails at Vida Rica Bar. They usually do different Valentine's Day promotions, so be sure to check their social media platforms before heading there. On top of Starworld Hotel rests the Whisky Bar, which specializes in this Irish-born spirit. The outdoor allows for great sunset photos and vibes. Besides, they have interesting happy hour promotions till dinner time.
Also read: 8 Unforgettable Sunset Spots in Macau
Also read: Show Me the Way to: Macau's Best Cocktail Bars
Other options include Altira's 38 Lounge–located on the hotel's 38th floor, boasting incredible views of the city during sundown. Stay late and you'll check out Macau lighting up at night–and Sky 21, where you'll find a more relaxed and laid-back vibe. With oysters, nachos, and other snacks, make that afternoon worth watching the 360º views while the sunsets. At night, upbeat music will take you right back to the dancefloor. These are also venues where you can go to have the most fun with girlfriends!
Also read: Best Rooftops in Macau to Relax At
Vida Rica Bar Mandarin Oriental, Avenida Dr. Sun Yat Sen, NAPE, +853 8805 8928, www.mandarinoriental.com
Whisky Bar 203, 16F, StarWorld Hotel, Avenida da Amizade, Macau, +853 8290 8698, www.starworldmacau.com
38 Lounge Level 38 Altira Macau, Avenida de Kwong Tung, Taipa,+853 2886 8868, www.altiramacau.com
Sky 21 Bar & Restaurant 21F AIA Tower, 251A–301 Avenida Comercial De Macau, Macau, +853 2822 2122, www.facebook.com/sky21macau
Share the love (for food)
Be it at a fancy hotel restaurant, an exclusive Michelin-starred hip spot, or your favorite dining venue, eating is always a good idea! Take your loved one on a journey of flavors and scents with food, drinks or snacks. There are lots of afternoon tea sets, lunch menu, and dinner options to explore around town, so be sure to check out our dining tips here!
Also read: Cristiano Cannata of Caffé B: How to Turn Challenges into Success
Also read: Best Portuguese Restaurants in Taipa Village
The Manor at The St. Regis Macao, Vida Rica Restaurant and Caffé B are just three cool and classy places from a wide list. If you're more into trying something international, head to Indian specialties' Goa Nights or one of the many restaurants serving Portuguese delicacies in Macau. There's an array to choose from, so think wisely about where to go to make some memories on this day dedicated to romance!
The Manor The St. Regis Macao, The Londoner Macao, Estrada do Istmo, s/n, Cotai, [email protected], +853 2882 8898
Vida Rica Restaurant Mandarin Oriental, Macau, 945 Avenida Dr. Sun Yat Sen, NAPE, Macau, +853 8805 8918
Caffé B Lake View Mansion Block 1, 744-G-H Avenida Panorâmica do Lago Nam Van, Macau, +853 2838 6886, www.facebook.com/Caffe-B
Goa Nights 118 Rua Correia da Silva, Taipa Village, +853 2856 7819
Gather under the stars
We like roaming through the city at night, but some of the coolest spots include fantastic rooftops like Bella Taipa's or others serving drinks, like Altira's Aurora Restaurant or Heart Bar–in the city center–or Aurora restaurant. There's also the top of romantic surprises: taking the hubby or wife to The Parisian Macao's Eiffel Tower, which boasts incredible night views of Cotai. Nothing beats stargazing with your other half when the moon is shiny and the skies filled with love!
Eiffel Tower 6/F, The Parisian Macao, Estrada do Istmo, Lote 3, Cotai
Aurora Altira Macau Avenida de Kwong Tung, Taipa, +853 2886 8888
Heart Bar 2/F, Ascott Hotel Macau, Rua Cidade de Braga, Nape, Macau. +853 2822 8523, www.heartmacau.com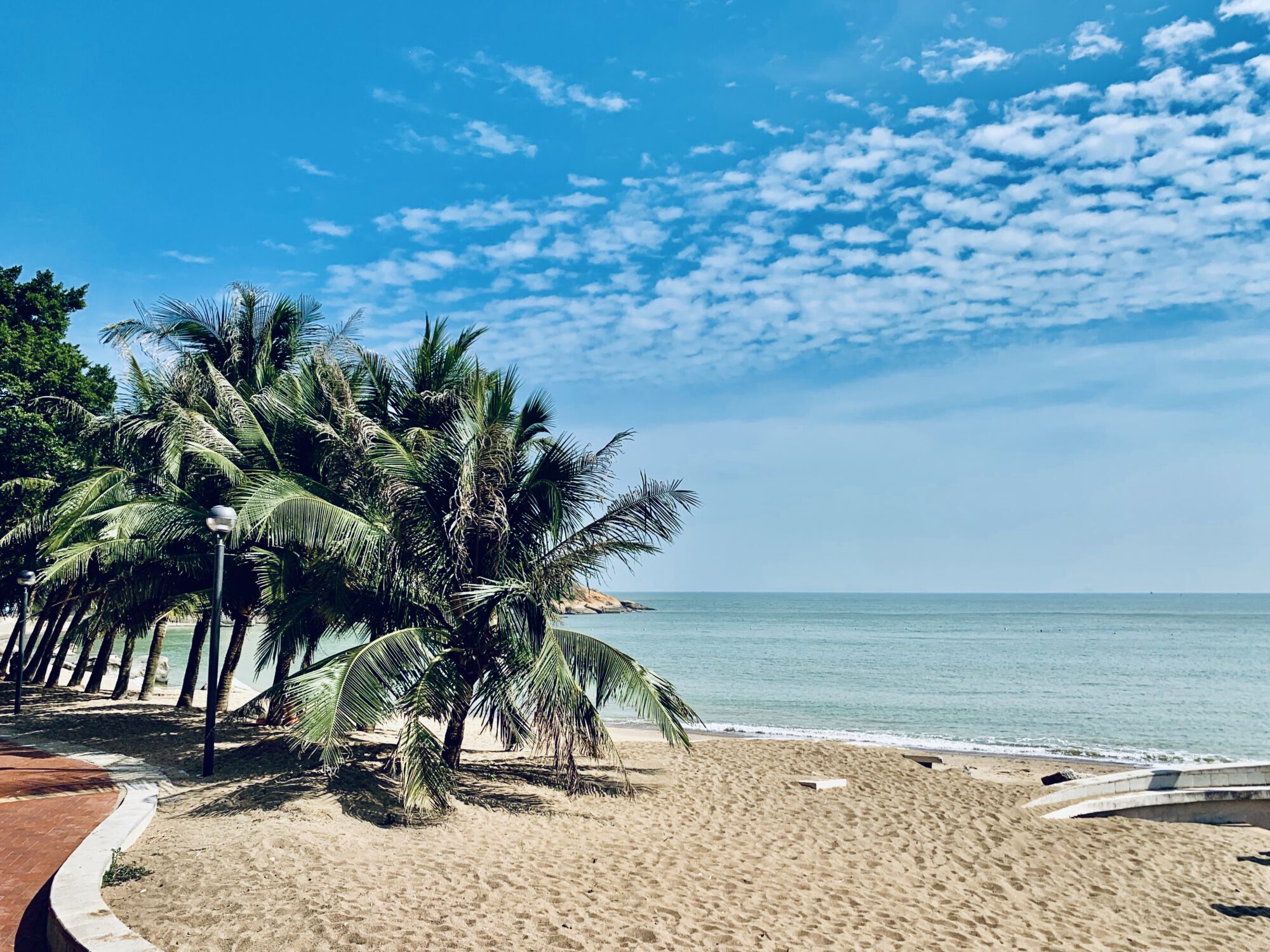 Have a Romantic Urban Picnic
If you're not in the mood to compete for overbooked restaurants and maybe just want something a little quieter, take your special someone for a walk around Sai Van Lake and cap it off with a visit to the serene setting of Our Lady of Penha Church. You can also take it to the beach: Cheoc Van is a great place to put up a picnic in the sand with the sound of waves crashing by the shore. There are no BBQ pits there, just a peaceful environment inviting to romance.
Also read: Great Picnic Spots in Macau
Other cool venues include Nam Van Lakes, Sun Yat Sean Park, among others. The wonderful walk, beautiful weather, and stunning views are guaranteed to melt hearts. It's simple, fuss-free, and definitely a special way to spend the day with your dearest.
Sai Van Lake Square Largo Da Torre De Macau, Macau
Cheoc Van Beach Estrada De Cheoc Van, Coloane
Anim'Arte Nam Van Avenida Panorâmica do Lago Nam Van, Macau
Sun Yat Sen Park Avenida do Comendador Ho Yin, Macau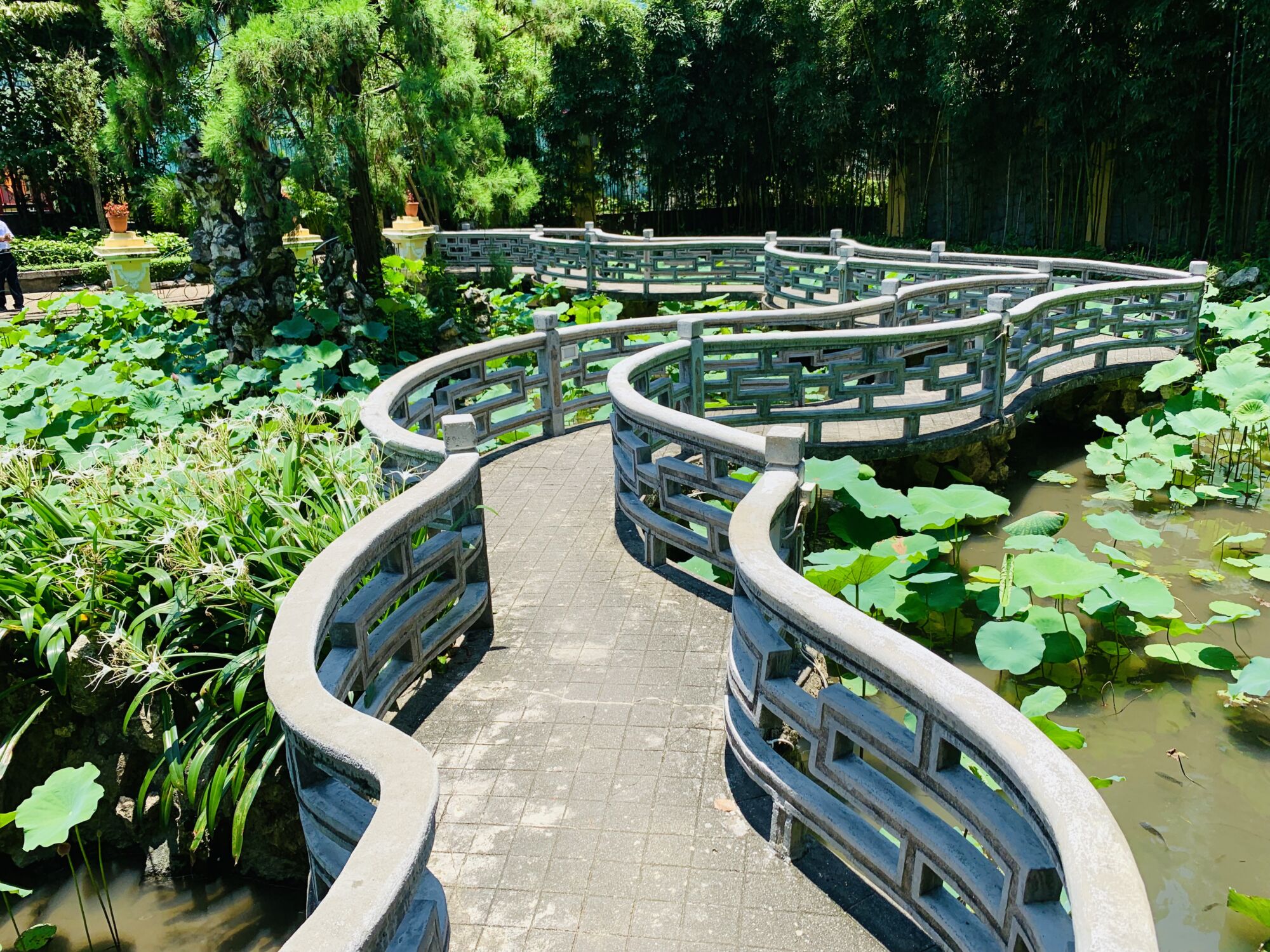 Photoshoot the day in some of Macau's Most Beautiful Gardens
It doesn't get more romantic than a scenic, all-green and bright garden nestled in the city center. Take a long walk through one of the dozens of parks around the city. Take your loved one on a tour, learn about the history of these places and spend some time overlooking the plants–beautiful bonsais, by the way–and the wonderfully designed paths, the galleries and pagodas. Lots of locals go there to rest and relax, play mahjong and chess with friends or simply spend some time.
Also read: Must Visit Gardens in Macau
If you're in Macau side, we recommend Lou Lim Ieoc Garden and Luís de Camões Garden, which besides vast, are colorful and have a lot to visit. In Taipa, head to Garden of Flower City, where kids and adults fall in love with the beautiful lake that's there, plus a tiny, cute pagoda.
Flora Garden Avenida do Sidónio Pais, Macau
Lou Lim Ieoc Garden 10, Estrada de Adolfo Loureiro, Macau
Luís de Camões Garden Praça de Luís de Camões, Macau
Garden of Flower City Rua de Évora, Taipa
Book a Lavish Staycation
Is there a better way to share some love than at a hotel room filled with gorgeous things, luxurious details, a bathtub full of bath salts, and lots of food to enjoy? Well, that's precisely what one does when booking a staycation! Lavish on some great amenities, full enjoyment, and get entertained with all the good vibes they provide their guests with. Some cool places include The St. Regis Macao, or Mandarin Oriental, Macau. There are also The Ritz-Carlton, Macau or Wynn Macau, and other venues as such to spend romantic moments at.
Also read: Wake Up Here: The Ritz-Carlton, Macau
Also read: Best Staycation Packages in Macau
Mandarin Oriental, Macau 945 Avenida Dr. Sun Yat Sen, NAPE, Macau
The St. Regis Macao The Londoner Macao, Estrada do Istmo, s/n, Cotai
Wynn Macau Rua Cidade de Sintra, NAPE, Macau
The Ritz-Carlton, Macau Galaxy Macau, Nossa Senhora da Esperança, Estrada da Baía de Nossa Senhora da Esperança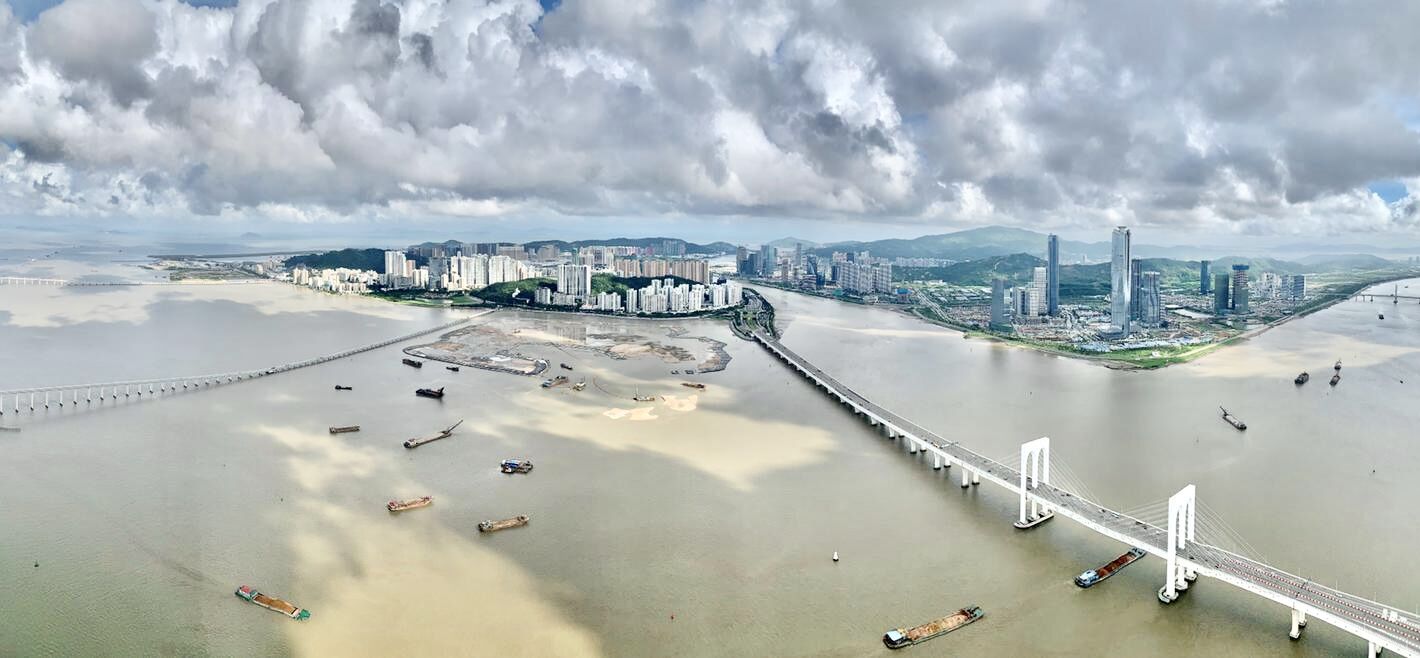 Take on an adventurous experience
Give your beloved the gift of adventure and head to AJ Hackett at Macau Tower for a skywalk while holding hands. This is truly a stroll unlike any other. It's the perfect date for Valentine's day, and a fun memory for years to come. Skywalk is an adventure that tests your faith in each other. It's a unique activity during this romantic month and is a very rewarding experience. It's a memorable moment for anyone visiting Macau too. Nothing beats an adrenaline-filled day or evening with the precious person in your life.
AJ Hackett Macau Tower Limited Level T2 – Adventure Zone, Macau Tower, Macau,+853 8988 8656, www.ajhackett.com
Experience a revitalizing Spa Experience
Unwind from the stress of work and Valentine's Day drama. Spoil yourself, your mom, or your best friend and head to some of the most amazing spas in Macau. From high-end wet facilities to lavish interiors, professional therapists, and all sorts of massages–from head to toe–it's a wonderful way to spend Valentine's afternoon or night, as some of them operating at night as well.
Also read: Macau's Best Spas
Tip: look for couples treatments if you want to fully enjoy the romantic experience, as you and your partner get the ultimate relaxation moment lying down in each other's company. Banyan Tree's Spa, Zensa Spa in Studio City, The Spa at Mandarin Oriental, Macau, Sheraton Grand Macao's Shine Spa, MGM's Tria Spa are all great options, so be sure to check them out. Why not even extend this celebratory date and book some massages to celebrate the love?
Banyan Tree Spa Banyan Tree Macau, Galaxy Macau, Estrada da Baia de Nossa da Esperança, Cotai, +853 8883 6688, www.banyantree.com
Zensa Spa Studio City, Macau, Estrada do Istmo, Cotai, +853 8865-6868, www.studiocity-macau.com
Shine Spa Level 3, Sky Tower, Sheraton Grand Macao, The Londoner Macao, Estrada do Istmo, s/n, Cotai, +853 8113 0222, www.shinespamacao.com
The Spa at Mandarin Oriental, Macau Mandarin Oriental, Macau, Av. Dr. Sun Yat-Sen, Macau, +853 8805 8588, www.mandarinoriental.com
Tria Spa MGM Cotai, Avenida da Nave Desportiva, Cotai, +853 8806 2733, www.mgm.mo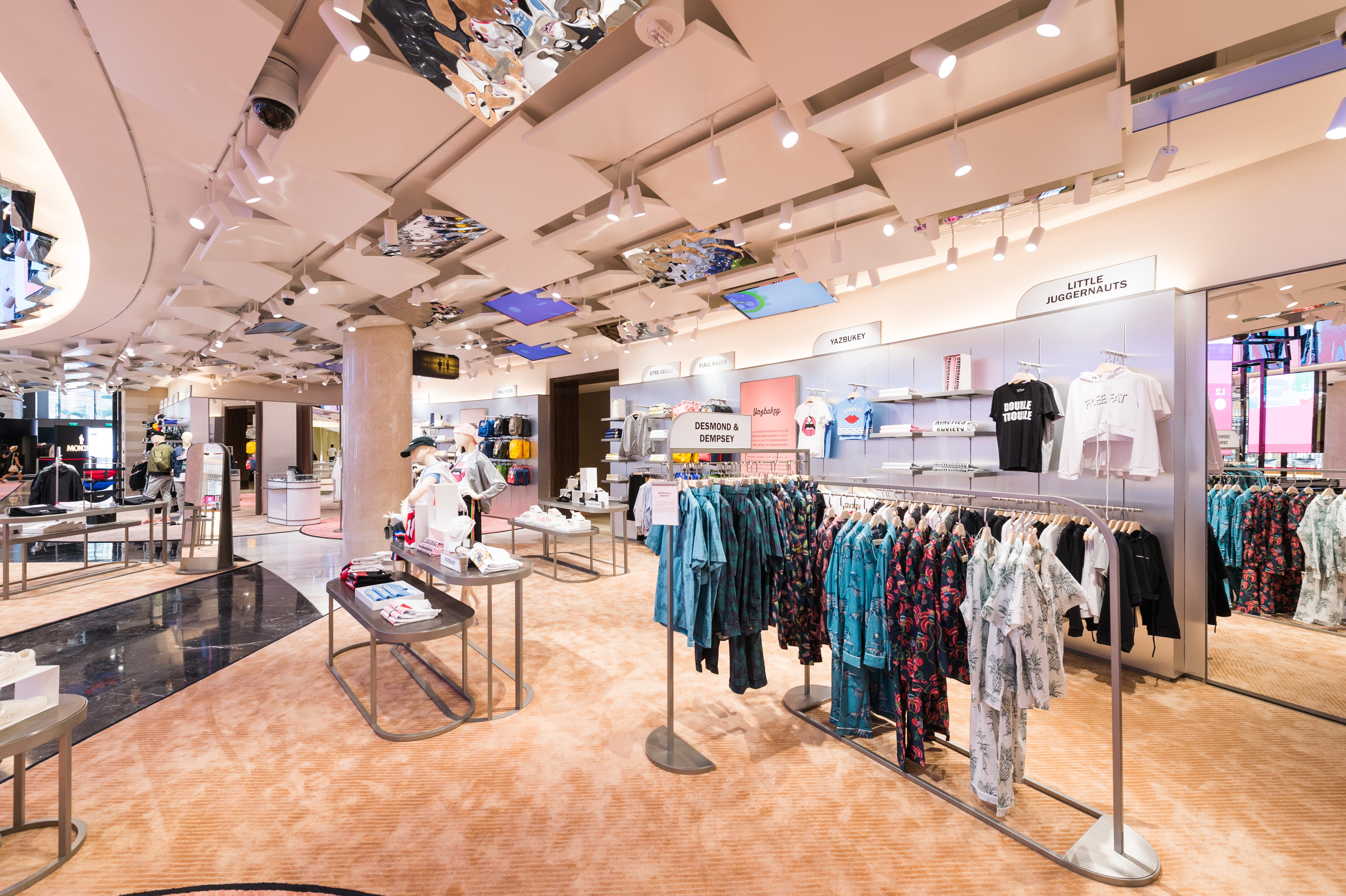 Go on a Romantic Shopping Spree
Love begins within yourself. With all of the challenges and struggles in life, sometimes we just need to acknowledge our triumphs, and what better way to remind us of our courage than with a jewelry purchase? Head to Tiffany & Co. this Valentine's Day and shower yourself with the love you deserve. However, jewelry isn't the only thing that matters: from perfume to clothing, bags, and accessories or that pair of sneakers he's been wanting for ages, this is the perfect opportunity to gift something special. If you've just moved in together–or are thinking about it–then New Yaohan is also a great choice for homeware such as lounge chairs and electrical appliances, cutlery and so much more!
Tiffany & Co. Shop 1147, Level 1, The Boulevard at Studio City Macau,+853 2885 2335, www.studiocity-macau.com
Shoppes at The Venetian Macao Estrada da Baía de Nossa Senhora da Esperança, Cotai,
Shoppes at Four Seasons Four Seasons Macao, Estrada da Baía de Nossa Senhora da Esperança, Cotai
Shoppes at Cotai Central Sands​ ​Cotai Central,​ ​Estrada​ ​Do​ ​Istmo,​ ​Cotai
Shoppes at Parisian The Parisian Macao, Estrada do Istmo, Lote 3, Cotai
New Yaohan 90 Avenida Doutor Mário Soares, Macau, +853 2872 5338, www.newyaohan.com
In light of the recent outbreak of Coronavirus, Macau Lifestyle Media encourages everyone to take preventive measures such as wearing a face mask, frequent and thorough hand washing, avoiding contact with those displaying symptoms, and also crowded places. Stay updated via official sources as well. 
This article was originally written by Apple Salangsang in February, 2017 and updated by Leonor Sá Machado in December, 2020.
Tags
Related Posts