High on local food and culture, Macau has a rich gastronomic vibe. But a continental breakfast in Macau may not be super easy to find. Fortunately, there are some hidden gems around town to start the day with power breakfast of tasty, fresh bread toast, fresh juice and, of course, well-brewed coffee.
So make the most of the sunshine and head out for a leisurely brunch or breakfast session with your lovelies, at one of our favorites.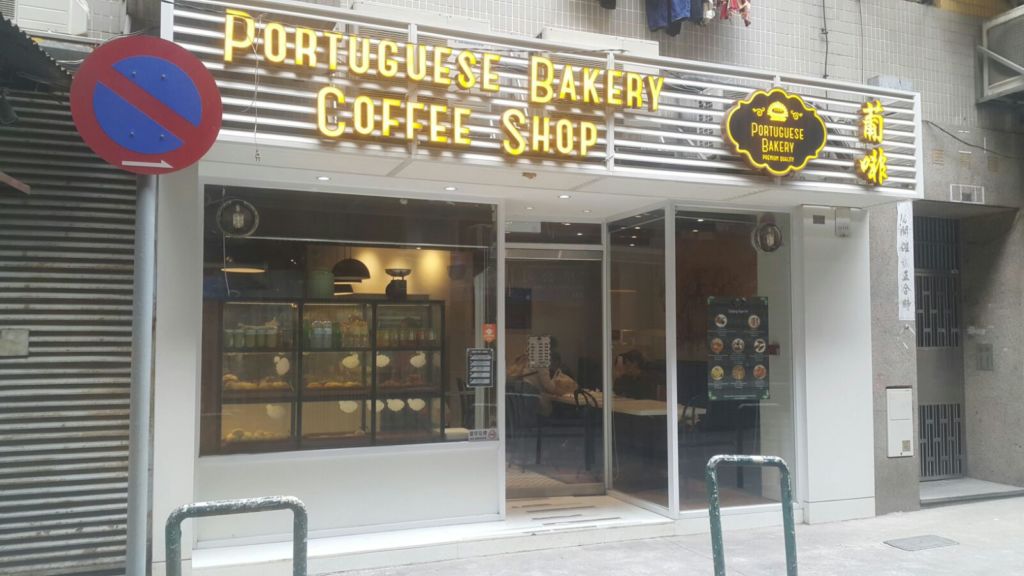 Portuguese Bakery
If you are looking for something less traditional and a bit more continental-like, Portuguese Bakery is the place for you. It started as a small bakery in the Inner Harbour area specializing in bringing the "best Portuguese bread" to the region. It is now a striving business, offering coffee, morning meals and menus to deliver. Portuguese Bakery's space is not big, but it serves the purpose. You can choose from an array of juices and coffee to pair with butter toast or sandwich of freshly, homemade bread. This restaurant also offers a wide choice of traditional pastry: orange roll, apple pastry, yogurt, marble or rice cake, egg tart, egg, and almonds puff pastry, etc. We like their Alentejano (a type named after Portugal's region where it was created) ham and cheese toast with a fresh orange juice and an espresso on the side. Open daily 8:00am–7:00pm.
Portuguese Bakery GF 24 Beco do Sal, Macau, +853 6280 8274, www.portuguese-bakery.com
Cuppacoffee
As the name indicates, they specialize in (good) coffee, which is the basis for several hot and cold drinks, from latte to espresso. Although a breakfast in this Taipa café can be a bit pricey than the other places around, it is worth it. Their croissants—which come in two different sizes—are probably the freshest in Macau. Try asking for a heated ham and cheese croissant and pair it with a two shots' café latte. You can also go for a salmon sandwich, fruit juices or pastries such as Portuguese egg tart, homemade cookies, cupcakes, donuts, etc. Open daily 8:00am–8:00pm. 
Cuppacoffee 104–106 Rua de Fernao Mendes Pinto, Taipa, +853 28825201, www.mycuppacoffee.com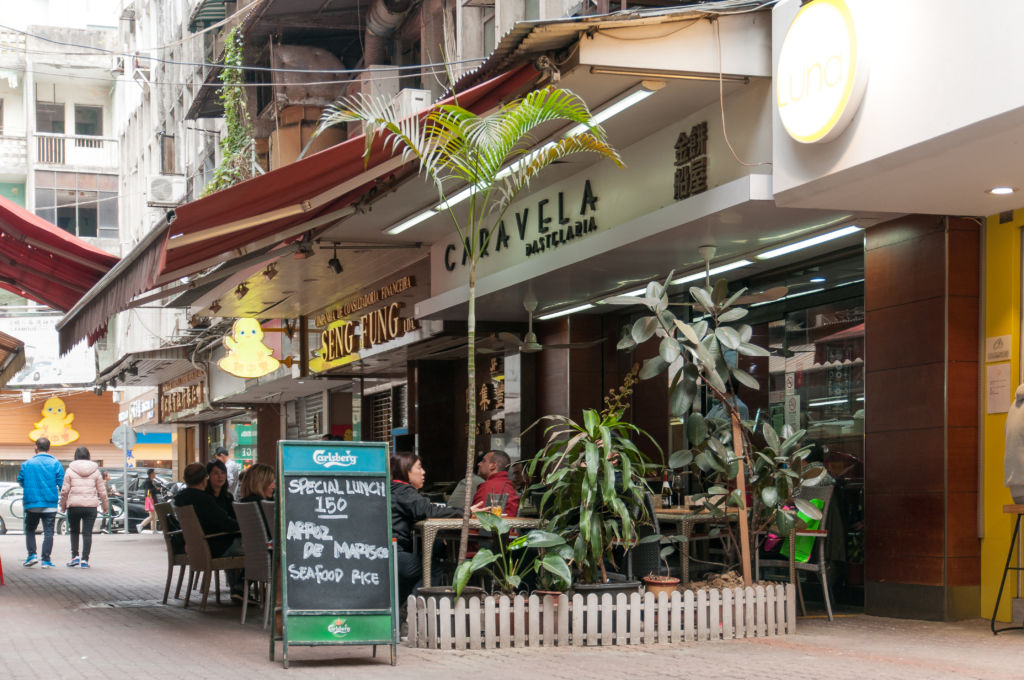 Caravela
It offers everything you could ask for on a weekday morning—from fruit milkshakes, tea, coffee to juice. At Caravela, you can even choose from continental or American breakfast, since besides butter toast, ham and cheese sandwich and Portuguese cakes, they also serve toast with ham, cheese, bacon and fried eggs. This cafe & restaurant has an alfresco space for fresh air lovers, but also indoor tables for those who prefer air conditioning. Portuguese rice cakes, juices, and espresso are really famous requests around here. Open daily 8:00am–8:00pm. Closed on Sundays. 
Caravela GF Kam Loi Building, 7H Rua Comandante Mata e Oliveira, Macau, +853 2871 2080

Margaret's Cafe e Nata
A must for those with a sweet tooth since it is said to have the best Portuguese egg tarts in Macau. It is known for competing with Lord Stow's, but Margaret's is located in the city center and offers a more varied menu. They serve cheesecake, carrot and coconut cake and sandwiches. If you are looking for something healthier, there is also something which looks like wraps, where you can stuff almost anything you want from lettuce to tomato, tuna, or chicken. Open daily 8:30am–6:00pm except for Wednesdays.
Margaret's Cafe e Nata Avenida de Almeida Ribeiro, Macau, +852 2871 0032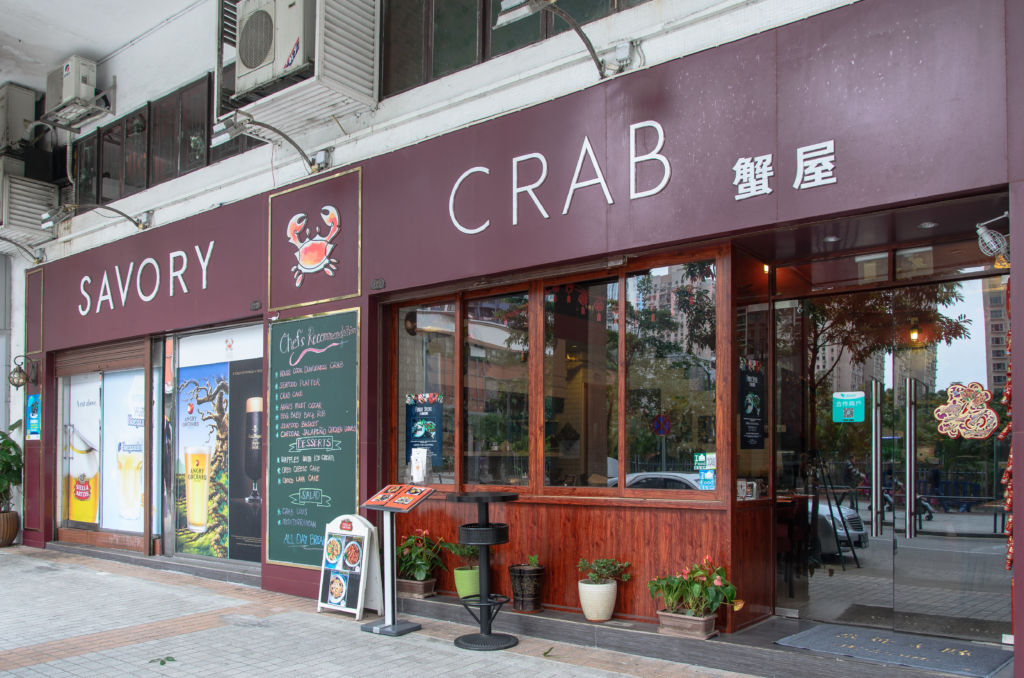 Savory Crab 
When it comes to western food, this place has almost everything you can think of. Aside from its marvelous barbecue ribs, steaks, and quesadillas, Crab—how it's usually known—also serves incredible and complete all-day breakfast menus. Their set includes coffee, juice, a dish of eggs, pancakes, waffles, French toast or several other pairings you can choose from. I would strongly recommend the stuffed pancake with banana and maple syrup: it comes to the table still in the hot pan. The restaurant has ample seating options, from cozier corners to big tables. Crab's playlists are always good as well and go well with the food. Open daily 9:00am–10:30pm.
Savory Crab 297 Rua De Seng Tou, Taipa, +853 2885 5945, www.facebook.com/Savory-Crab
Share
Tags
Related Posts