First things first: Macau is one of the safest places you'll ever visit. Statistics from 2017 indicated a crime rate of 0.32%, which is very low especially when compared with hundreds of other beautiful cities in the world. Also, these crimes are usually related to loan sharks, so don't worry if you're visiting.
Macau is a really cool place to travel alone because besides being safe, it's also filled with restaurants where people sit together without knowing each other, and there are also countless UNESCO World Heritage sites to visit–which you should do solo or accompanied by others! The greatest thing about traveling on your own is the freedom it allows because you won't have to plan your holidays according to other people's desires. Here is our selection of cool things to do when traveling solo in Macau.
Also read: Top 10 Things to Do in Macau
● What to do ●
Join a group tour
(See featured image above)
One of the best ways to know a city is to purchase a tour. Join a group of people–which probably won't know each other either–and experience the city like a true connoisseur. Either on a hop on hop off touristy bus or on a private walking tour, you'll be amazed by the array of wonderful things in the city. We also love "unplanned" holidays, but some places deserve our attention and nothing is better than a guided tour to let you know about the city's history and traditions.
Some of our favorites include the hop on hop off bus tour (taking you from the older historical areas all the way across Cotai's luxurious casinos–with audio-guide included), but also a three-hour walking tour through 10 UNESCO sites, and perhaps a night tour by bus, passing by the most interesting spots in the city, where lights and glimmer lead the way! Here are the best places to look for tours:

Discover fascinating local foods at tiny eateries
If you're traveling solo to Macau, that's probably a sign that you have a great taste in adventure and we'd love to show you the way to the best restaurants and food. Macau has a high number of Michelin-starred restaurants serving everything from local to Western flavors. However, if you really want to immerse yourself in the local scene, we recommend heading to some of the most traditional eateries in town. Be it Cantonese or Macanese, there's always a place with great food around the corner.
Also read: Senado Square's Best Street Food
Also read: Street Snacks in the Red Market & Horta e Costa Area
Areas around Senado Square and Avenida (avenue) Horta e Costa are famous for their local flavors and are usually packed with people picking up food or dining in. Try these areas and let us know how it went! For more information on local food spots and what to have, check out our guides on some of the best street food in town.
Also read: Macau's Best Wonton Noodles for Under MOP $50
Also read: Where to Get The Best Local-Style Noodles in Macau
Try some terrific traditional Portuguese food
Macau is a perfect mix of Chinese and Portuguese cultures. The combination resulted in the flourishing of great and very popular restaurants, some of them truly Portuguese. Featuring strong flavors right from the European country, trying some of these places is a great way to experience Macau and learn more about the city's roots. To help you choose, we've put up some lists of the best Portuguese restaurants in Macau, as well as some of the nicest dishes that you might not know about, and the coolest places to head to in Taipa Village.
Also read: The Best Places to Eat Real Portuguese Food in Macau
Also read: Best Portuguese Restaurants in Taipa Village
Also read: Must-Try Portuguese Dishes You Haven't Heard of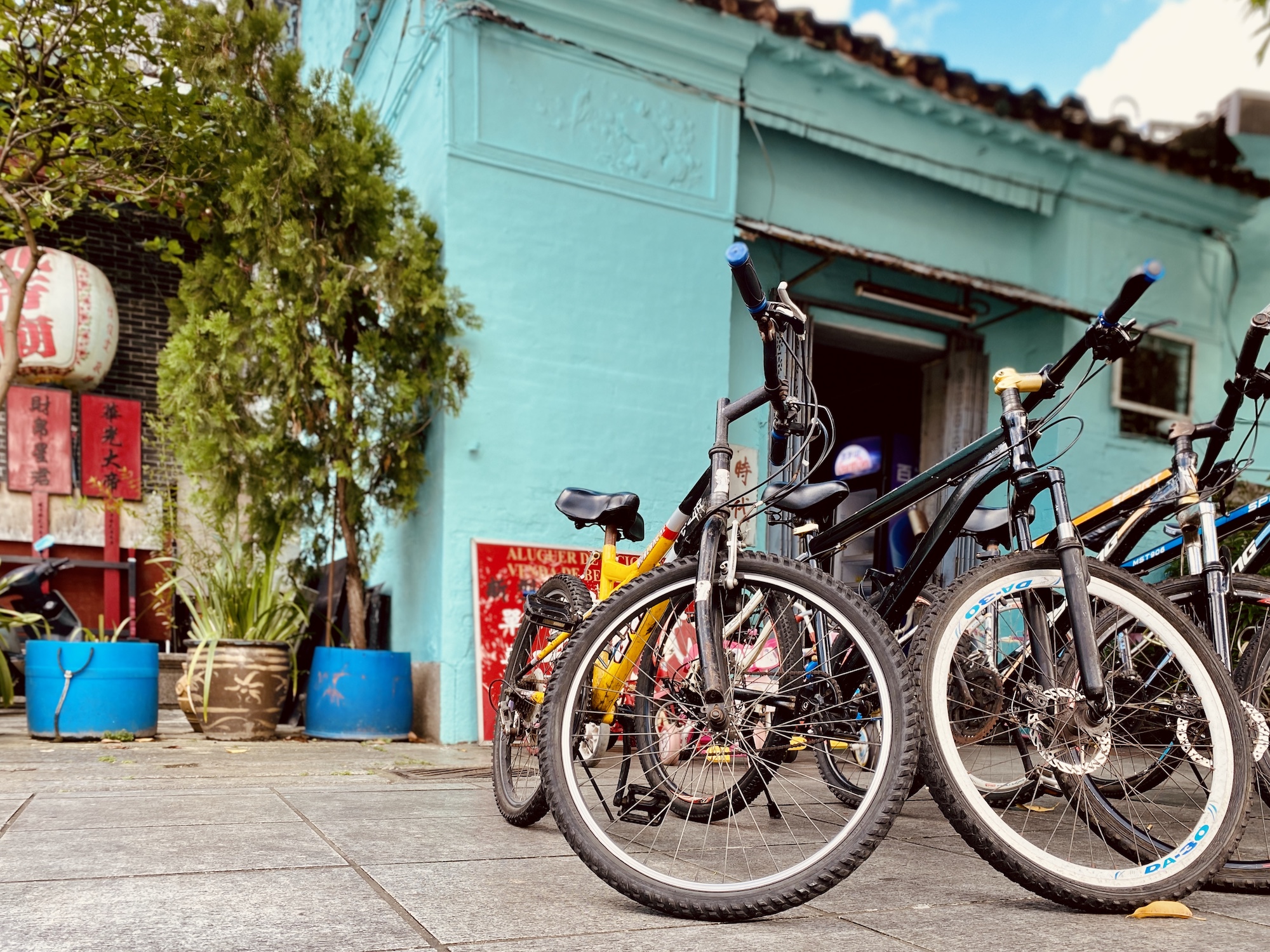 Get your bike game on
Although few, there are still some places left in Macau where you can rent a bike. The weather is usually perfect to rent one and just ride away into the sunset! Rental spots are located in both Taipa Village and Coloane Village and although traffic in the city center can be crazy, these areas are way calmer, ideal for a bike tour at your own pace. Macau summers are usually pretty humid, so there's nothing better than feeling the wind on your face while strolling through some cool places in town. Discover areas such as Carmo (in Taipa) or colorful little houses in Coloane. If you get to the island, we recommend dining at Nga Tim, one of Macau's oldest and most popular restaurants.
Also read: Off the Beaten Path: 10 Things to Do in Coloane
Also read: Nga Tim: Coloane's Open-Air Joint With Wholesome Local Delicacies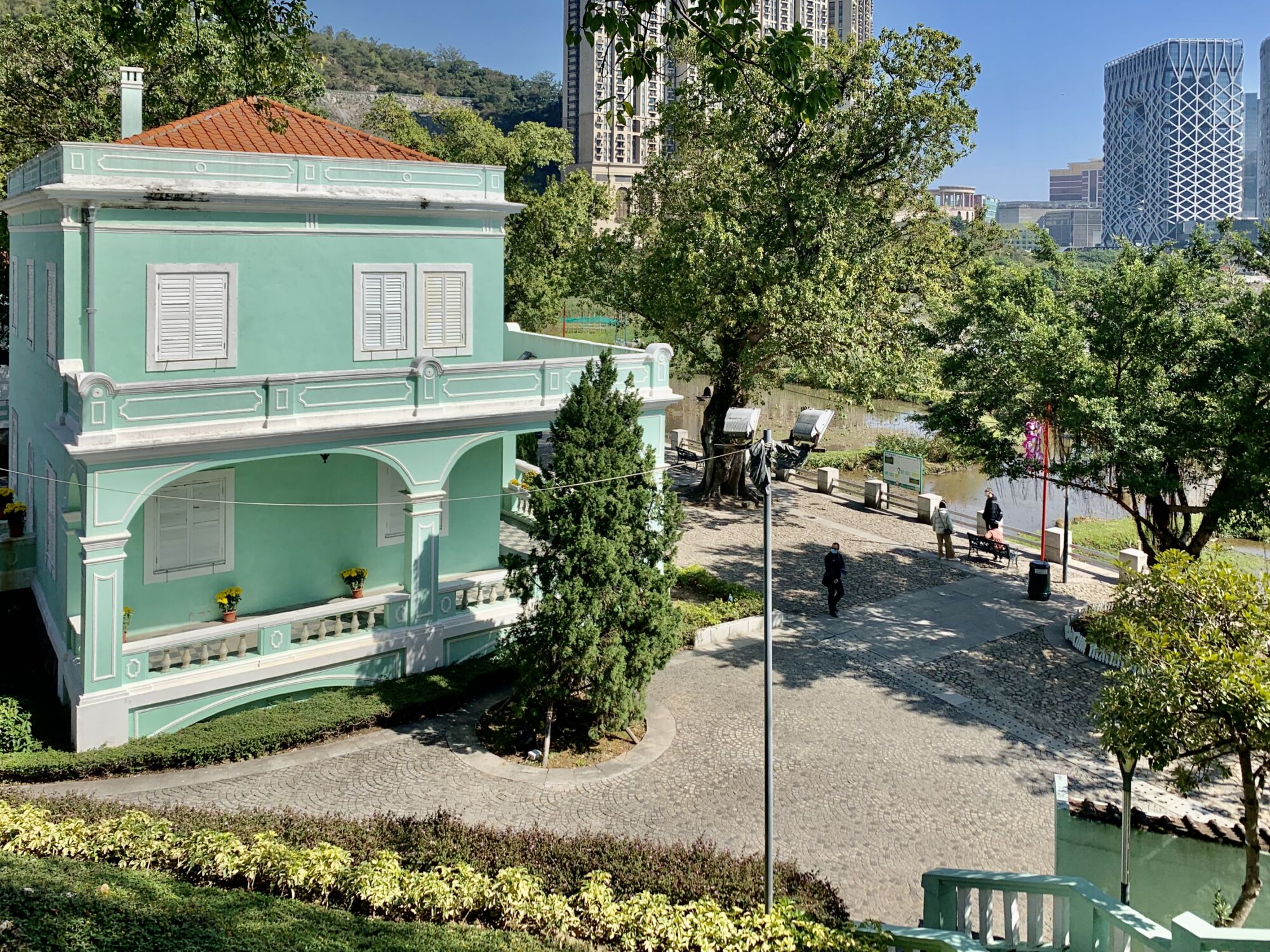 Find a quiet place to rest
Macau is one of the most populated cities in the world and we do love its beating heart! However, everyone needs rest after a day of touring around the city. If you feel like reading a chapter of a book or simply grab a coffee and sit down watching people go by, then we'd suggest heading to the Carmo area, located in Taipa. Nestled on the waterfront facing Cotai's immensity is the Taipa Houses-Museum complex. Painted in bright green, it'll be difficult to miss. You'll be accompanied by chirping birds, some people walking their dogs or playing with kids, and nothing else. Nature is quite present here, so be sure to check this peaceful side of the city.
When in the city center, Lou Lim Ieoc Garden–filled with bonsais!–or Guia Fortress are great places to chill at. If you happen to be in Coloane, head to Hac Sá or Cheoc Van beach, sit in the sand, and feel the waves crashing on the shore. Pretty good, right?
Also read: Peaceful Spots in Macau
Hike the day away
There are countless different ways to explore a city. You can feel like taking a bus one day, or simply walk as much as you feel like on the next one. That's why we also suggest taking some pretty cool paths across the shore or the wilderness, especially in Coloane. Nestled in what used to be a remote island, Macau's best trails show you amazing views you won't be able to catch on a bus or taxi.
Also read: Guide to Coloane's Hiking Trails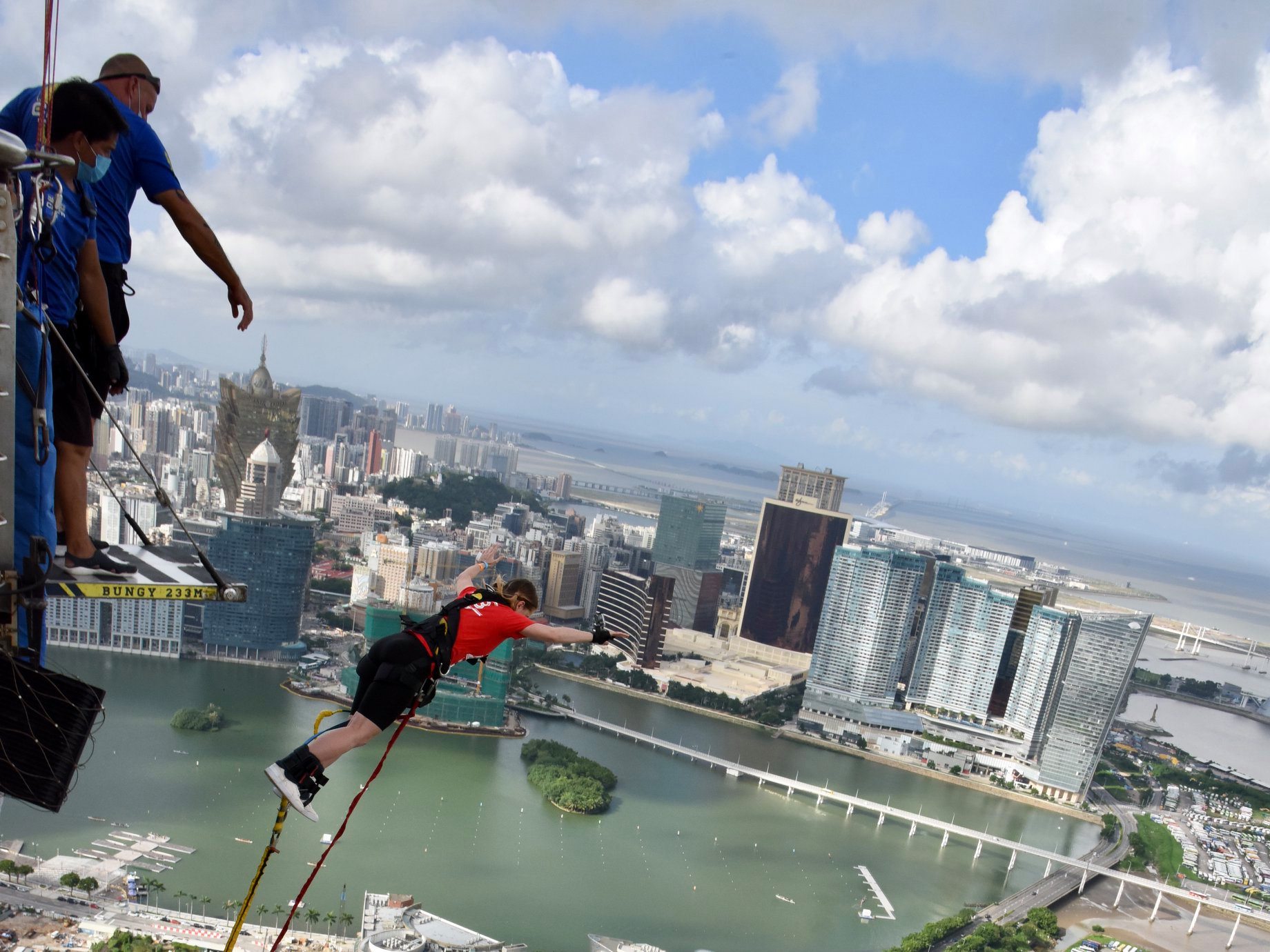 Experience an adventure at Skypark by AJ Hackett
With several extreme activities to choose from, Skypark by AJ Hackett is a must-visit place for adventure seekers. From a beautiful and exciting skywalk (outdoor sightseeing at a high floor of the Macau Tower from where you'll be able to enjoy the whole city from a unique perspective–to the tower climbing right to the top of the building, and even more extreme things like sky jump or bungee jumping, Skypark by AJ Hackett is one of the most thrilling things to do in Macau! If you're traveling solo and think this should be done in the company of friends, don't sweat it: most activities there are individual. You'll be part of a bigger group doing the activities, so you'll also have the chance to meet people with common interests. Hot tip: head there during sunset time or at night to fully enjoy the city lighting up in neon and twinkling lights.
Skypark by AJ Hackett Level T2 – Adventure Zone, Macau Tower, Macau, +853 8988 8656, macau.res[email protected]
● Where to stay ●
We know it isn't always easy to find affordable accommodation while traveling alone, as most hotel rooms are made for two people. Although there aren't many hostels or low-priced accommodations, there are some places in Macau where comfort and price join hands to bring you a pleasant experience. There are some really affordable hotels all across the city, with lots of them in central Macau, so accommodation won't be a problem if you're running low on cash. Check out our affordable hotels round up and tell us which one you picked!
Also read: Five Affordable Hotels in Macau
Also read: Budget Friendly Hotels in Macau
Traveling solo is something that most of us should try at least once in our lifetimes and Macau is a great place to start!
Tags
Related Posts